The Agony and the Ecstasy of Steve Jobs
Mike Daisey
Gilded Balloon
York Theatre Royal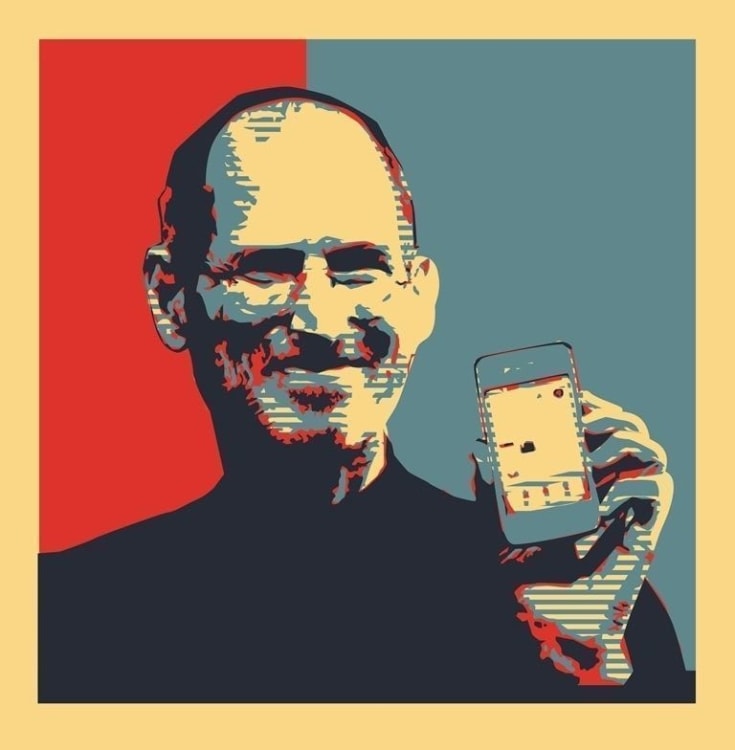 York Theatre Royal's excellent TakeOver Festival continues with another performance which would be unlikely to make it to York were it not for this youth initiative. It is an entertaining and thought-provoking hour-long monologue which has sparked controversy since its writer, Mike Daisey, admitted to having embellished elements of what is ostensibly a journalistic piece.
The relationship between truth and fiction is problematised from the outset, as we are presented with a performer, Grant O'Rourke, telling us the story of 'his' love for Apple products, 'his' quest for information on the conditions in which such electronics are made, and 'his' interviews with workers at the Foxconn factory in the Chinese city of Shenzhen. Those unaware of the provenance of the monologue may be surprised to discover that O'Rourke is an actor performing Daisey's words.
But Daisey has taken a public stance defending his decision to place the piece in the realm of theatre rather than journalism, and in any case this performance draws on Daisey's 'ethically made' version 2.0 of the script, revised with some of the more contentious supposed documentary material withdrawn. It has been skilfully and sensitively adapted for this production by Andy Arnold.
So what are we watching? Whatever its status as fiction or fact, there is an uncomfortable truth behind the polemic: a large proportion of the electronic devices which we rely upon—or even covet and obsess over—are manufactured in inhumane conditions. We're told of child labour (Daisey reports seeing workers as young as twelve), high rates of suicide, and damaging factory line practices which lead to permanent injury.
But these tales are woven into the parallel stories of Steve Jobs and the rise and fall and rise of Apple. The viewpoint, from the outset, is one of a committed gadgetophile who suffers pangs of conscience when he starts to realise that every electronic device he owns is, in a very real way, made by hand. O'Rourke's performance is personable, helped by this clever, engaging stance in Daisey's writing and some smooth, subtle direction from Marcus Roche.
What begins as a humorous panegyric to technology quickly becomes more conflicted. Jobs, though lauded, does not come out of this well: the pithiest description paints him as a 'visionary… asshole'. He's given credit for his strengths, as an inventive, entrepreneurial genius. But the overall impression is negative: a controlling, sometimes glib megalomaniac who comments on the Foxconn plant 'for a factory, it's pretty nice', and treats both close allies and rivals with unethical behaviour bordering on contempt.
At times O'Rourke's chummy 'idiot American' silly voices, employed whenever parodying a patently naïve earlier view of his, or the hippy stance of some Silicon Valley nerd / genius / businessman, grow thin. But his characterisations of Jobs and of his right-hand man and 'geek's geek' Steve Wozniak are spot-on.
Perhaps one could argue that there is little really new information here to those who closely follow the world of Apple products from an even slightly ethical standpoint. But the aim of Daisey's monologue is instead to remind us of something which, really, we all know already—something to which the western world turns a collective blind eye, out of instincts of self-preservation and self-delusion. He (and this production team) clearly believes passionately that this message must be pushed across, and this fervour may be forgiven in its occasional extremes of passionate rhetoric.
The show ends with a call to reflection, if not to action. The information sheet distributed at the end attempts to combat the cynicism with which we might welcome the production in the face of the fightback carried out by the hype machines run by Apple and other major corporations. It is currently touring, and well worth watching; but for those who can't make it, Daisey's rights-free (open source) script is available online.
Reviewer: Mark Smith