The Almighty Sometimes
Kendall Feaver
Royal Exchange Theatre
Royal Exchange Theatre
–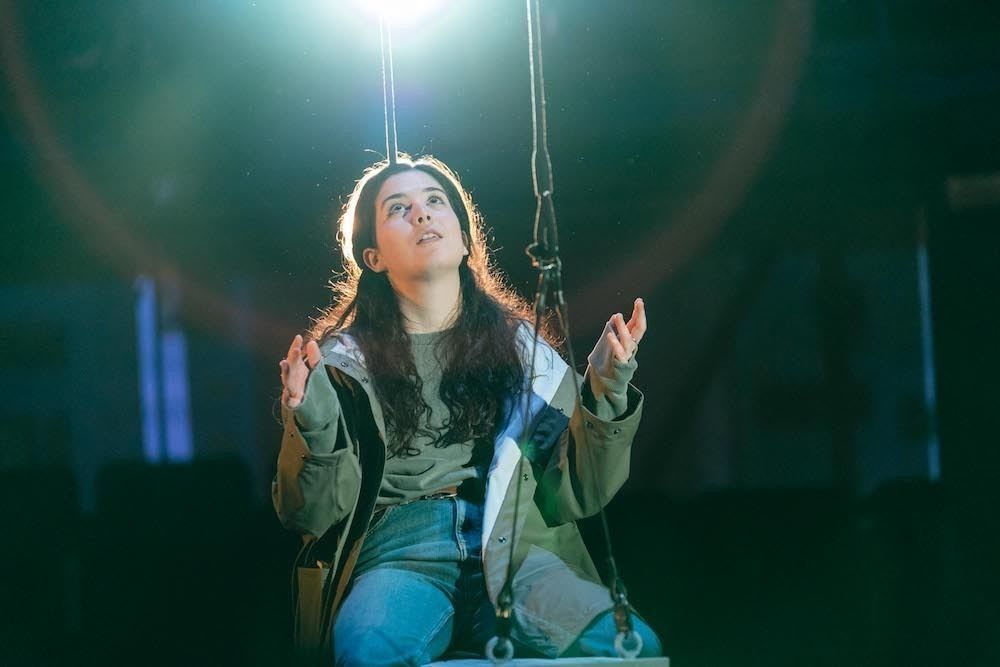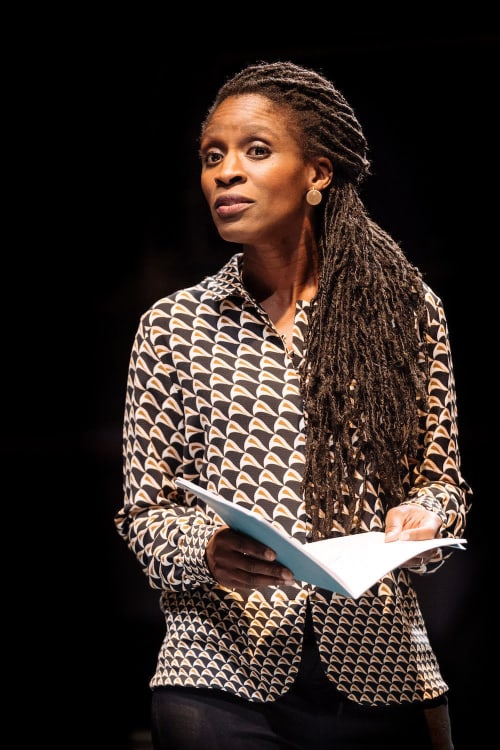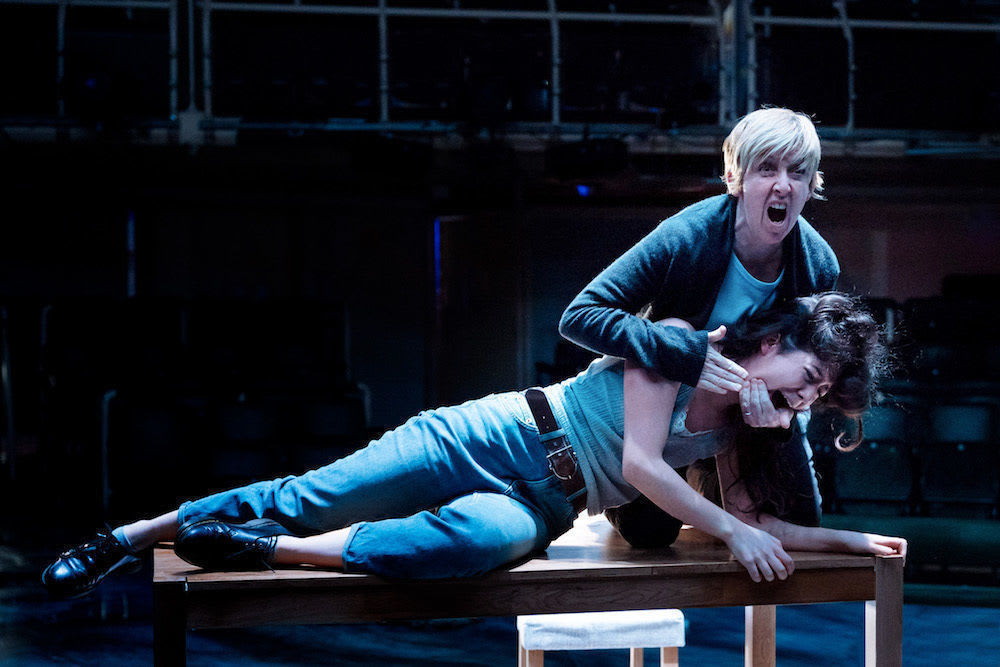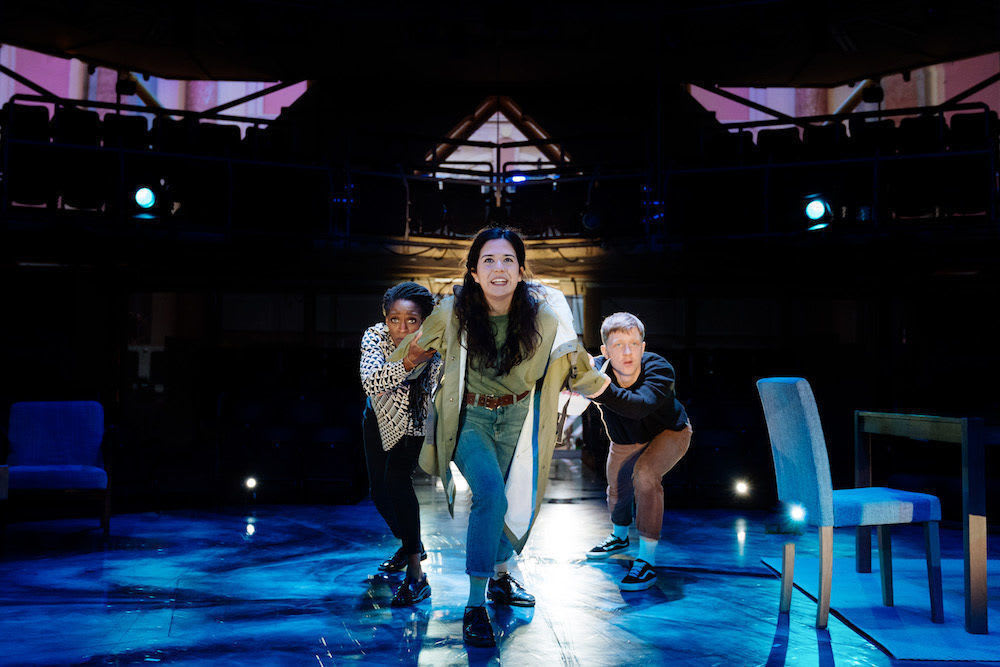 Kendall Feaver's Bruntwood Judges' Prize-winning play appears to have been written to raise awareness of the treatment of children with mental health problems, but it is very much more than that: it is also—arguably mainly—about a teenager trying to break free of parental influence and control and not always making the right decisions, something surely familiar to us all.
But the issues of treatment of children as young as 11 with mood-altering drugs, how we deal with mental health issues in young people, dealing with people on the cusp of legal adulthood through the health and social services system, whether certain themes in a child's stories indicate a brilliantly creative or a worryingly troubled mind and much more are woven deeply into this story of an occasionally brilliant but troubled 18-year-old and her mother.
Anna, who lost her father as a child, lives with her mother, Renee, a fairly liberal-minded schoolteacher who is used to keeping a close watch on her daughter's moods and a firm control on her actions. Vivienne has been her psychiatrist for seven years and knows her intimately, but the system dictates that she has to pass her over to adult services at age 18 and to a new doctor.
Anna comes across some stories she wrote when she was much younger and concludes that she was very advanced for her age, possibly a prodigy. However, when she tries to write now, nothing will come, and she concludes that the drugs are suppressing her ability to be creative. So she stops taking the medication her body has been used to receiving over seven years. The resulting extreme behaviour may be her 'illness' coming back or may be to do with having taken drugs for so long; no one knows for sure.
Just before things fall apart, she meets Oliver at a party and they begin a tentative relationship. He finds her intelligent, confident and brave, but when the mood swings begin and Renee (awkwardly his ex-teacher) asks him to help her track Anna's moods, he feels he has enough to do caring for his disabled father.
The first half of the play has plenty of action, switching between scenes and entering Anna's childhood fantasies realised on stage before she becomes nasty and vindictive to those around her when her moods become more extreme. After the interval, there are more lengthy scenes of arguments and discussions so it feels more static, but is never dull.
It is amazing that it is less than a year since Norah Lopez Holden was presented with a Newcomer award at the Manchester Theatre Awards for the fairly small part of Regine in Ghosts at HOME. Here she gives a remarkable performance as Anna of such depth and maturity that she certainly doesn't look like a newcomer, even next to Julie Hesmondhalgh, who gives a wonderful performance as always as mother Renee. It's a brilliant partnership.
Mike Noble as Oliver shows faultless comic delivery and timing from his first entrance, and this extends to the more serious parts of the play with a performance as strong and certain as his character is unsure and nervous. Sharon Duncan-Brewster remains strong and convinced of her professional opinion throughout, even if occasionally her dialogue starts to sound a bit like an NHS pamphlet.
The play doesn't offer answers to the problems it raises or even suggest that there are any. At its heart, this is a play about an adolescent daughter fighting for independence from a mother who doesn't want to let her go, the mental health issues considerably heightening and complicating a situation that happens in some form in almost every family.
The ride is exhilarating, occasionally frustrating but never depressing. The play is stuffed full of issues raised, questions unanswered, finely balanced arguments—as was my head when I left the theatre.
Reviewer: David Chadderton