The Ancient Secret of Youth and the Five Tibetans
Jim Cartwright
Octagon Theatre Bolton
Octagon Theatre, Bolton
–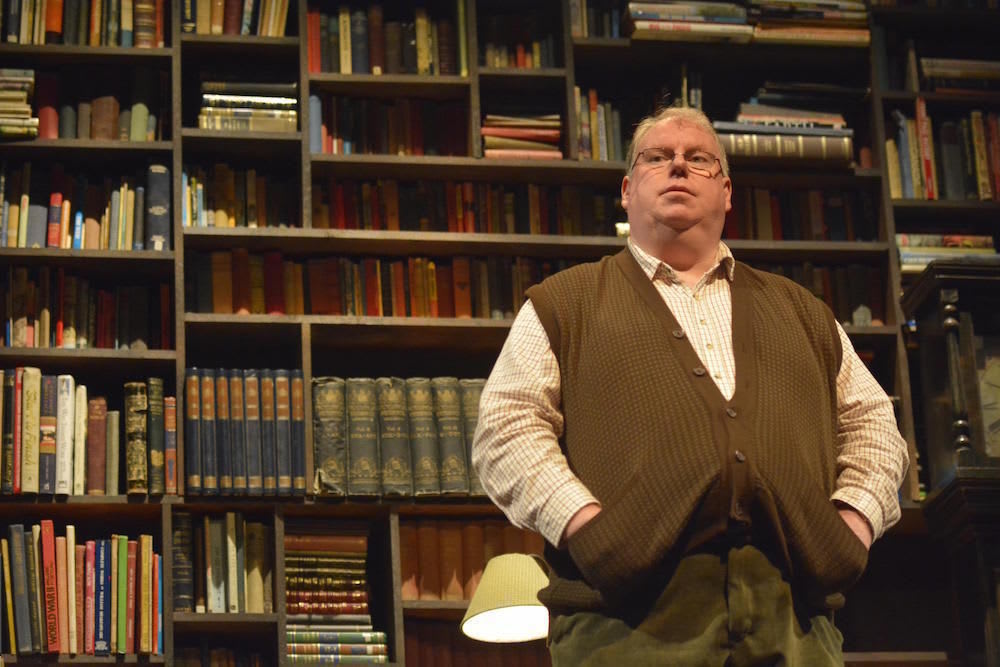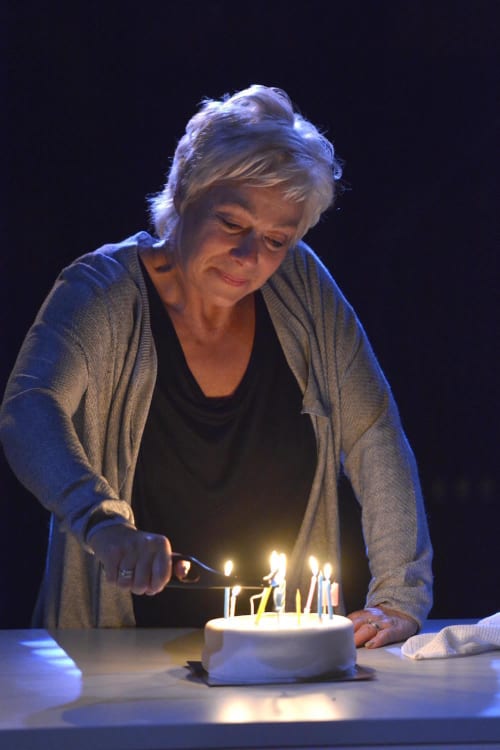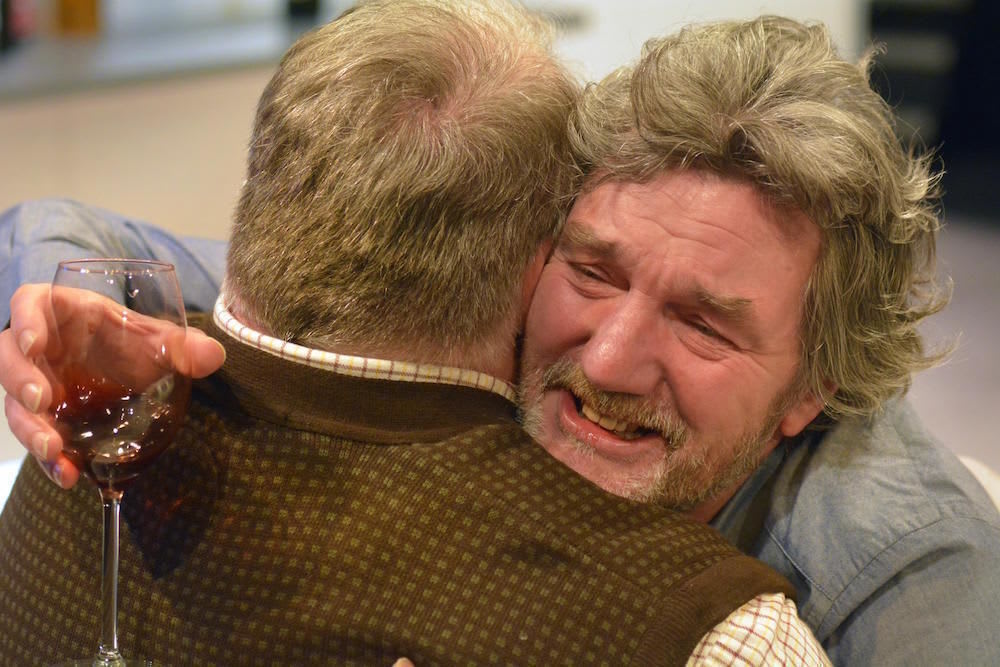 This new piece from Jim Cartwright is one of those plays are very difficult to review in any depth without giving away spoilers. In this case, you can work most of it out from the title, the cast list in the programme and an event quite early on in the first act, but as there isn't much more to this play I'll try to tiptoe around the big reveals.
Penny and Doug are an apparently successful couple: he is a university lecturer, she works for a PR company and their house has remote controlled lights and an island in the large kitchen. Henry, their friend since university where he was described as "dazzling" by his tutors, runs a second-hand bookshop where he sits in an armchair as old and threadbare as he is.
However the successful couple are both feeling threatened in their careers and life in general by their age, while Henry just ticks along without thinking about it. When Henry calls in on Penny's birthday, he brings her a present from a book fair of an old book that claims to describe exercises that will bring about a return to youth.
The book appears quite early on, but it isn't until towards the end of a long first act that it is brought out to fulfil audience expectations. In the meantime, we hear lots of discussions about age and discover that nice, homely Henry was in love with Penny until handsome but unpleasant Doug whisked her away from him.
There is a Faustian tale buried in here too, of how a desire for too much can bring about a downfall, but if there is a moral in this particular story it isn't a very clear one.
Eric Potts couldn't be a more perfect choice for Henry, who also acts as narrator from his perch on high backed with shelves and shelves of books (a nice design from James Cotterill). Tom Mannion is perfectly nasty as Doug and Denise Welch can give as good as she gets as Penny. Matt Tait and Lauren Drummond are also well-matched as Doug and Penny.
There is some great dialogue and some really fun moments in this play, but it all feels a bit contrived and the events that you know are going to happen take a long time to arrive. As a 90-minute quirky comedy, it could work well, but this is an hour longer than that. The ending turns much darker with a tragic capper that leaves the cast, if not the audience, in floods of tears.
The lively dialogue and great performances all round keep the piece entertaining throughout, but overall it's a pleasant but insignificant little tale that hints at issues in the modern world rather than shedding light on them.
Reviewer: David Chadderton