The Apology
Kyo Choi
New Earth Theatre in association with Arcola Theatre and The North Wall
Arcola Theatre
–

Listing details and ticket info...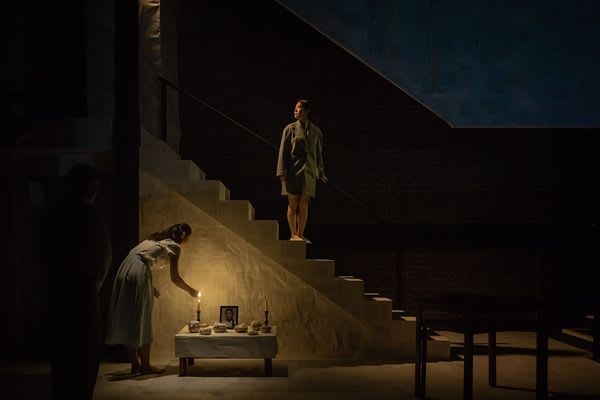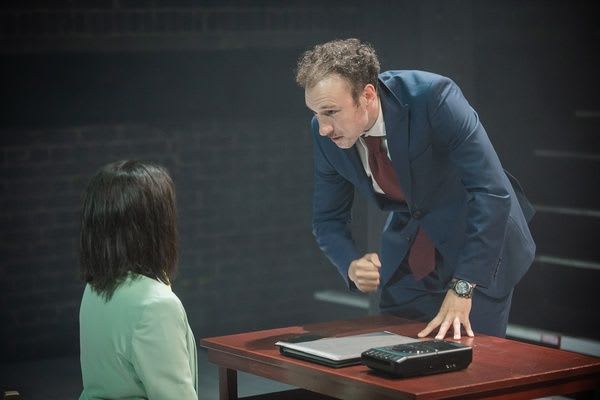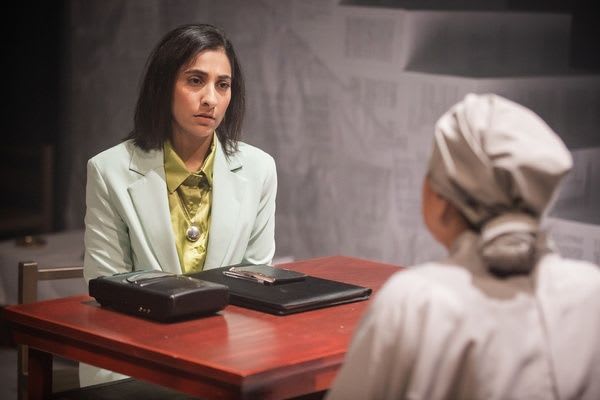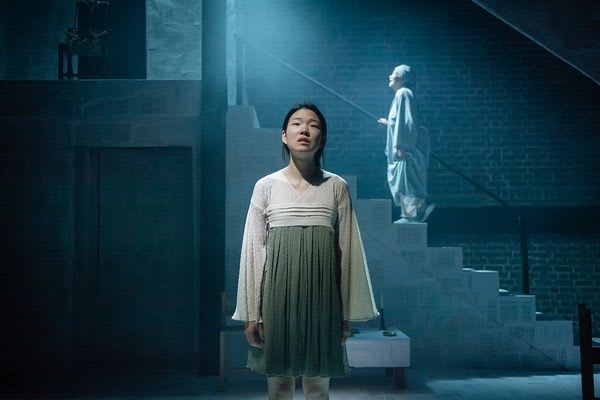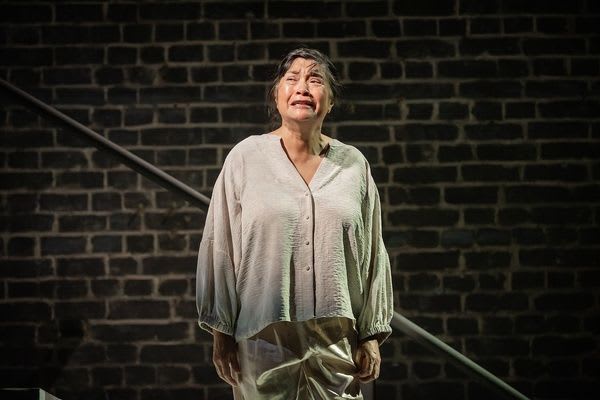 This is a play that is painfully shocking, especially for those unaware of the way the Japanese military recruited girls and young women to volunteer for work as nurses, in canteens or in factories and then forced them to become "comfort women": a euphemism for sex-slaves for soldiers in army brothels. In Korea, every Wednesday since January 1992, there has been a demonstration outside the Japanese Embassy in Seoul demanding a proper apology and reparations for the victims.
After a prologue of a young woman pleading for her life under artillery bombardment at the end of the war in 1945, South Korean playwright Kyo Choi traces their story through the work of human rights lawyer Priyenka Silva (Sharan Phull) gathering evidence for the UN and especially that of Kim Sun-Hee (Sarah Lam) who, in 1991, is the first former comfort woman to break her silence and after more than forty years publicly speak out.
With Jessie Baek as her younger self Kwon Book-Has, Sun-Hee tells how at sixteen she was persuaded to join the patriotic Female Voluntary Corps and describes comfort stations where for every 100 men there was one woman, raped repeatedly through day after day.
Running in parallel is the story of elderly Han Min (Kwong Loke) and his air hostess daughter Han Yuna (Minhee Yeo), whom we see preparing for a ceremony at the memorial table dedicated to his wife and her mother. Their secret turns out to be part of the same story.
There is also some awkward interaction between investigator Priyanka and a member of US Embassy staff, Jock Taylor (Ross Armstrong). He seems to be spying on her, or is he just flirting? Their scenes help to give the political context of diplomats turning a blind eye—but the US too has something to hide.
Many of the thousands of comfort women lost their lives. Those who survived abuse, injury and disease still had their lives ruined. They lived under a shadow of shame that their society cast over them. It made them keep silent when the shame should have been that of those guilty of doing these things to them.
Both shame and guilt are movingly captured in Ria Parry's production. This strong stuff is delivered by a strong cast, with especially sensitive performances from Sarah Lam and Kwong Loke as Sun-Hee and Min. It is occasionally lightened by touches of humour and has a powerful theatricality in moments that capture past happiness as well as horror.
T K Hay's boldly simple setting covers every surface with the papers that record the evidence of the atrocities The Apology documents,. They are a reminder that it is based on fact, but, stark though its story is, its staging has its own beauty.
Reviewer: Howard Loxton