The Artist Man and the Mother Woman
Morna Pearson
Traverse Theatre Company
The Traverse, Edinburgh
–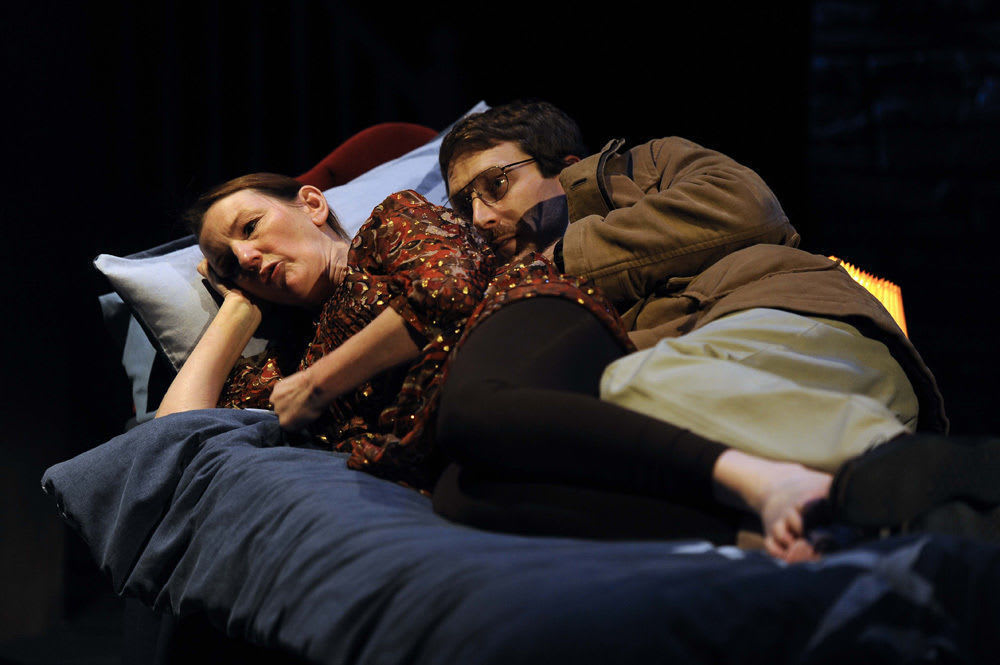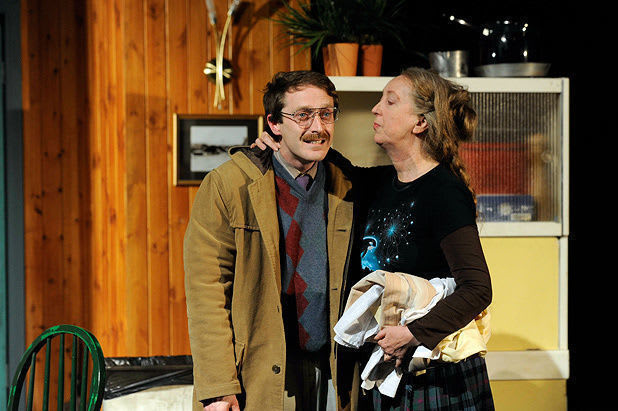 Characters don't come much more depressing and pathetic than Geoffrey Buncher (Garry Collins), a middle-aged art teacher still living at home with his mum (Anne Lacey). Geoffrey is stuck in a macabre childlike existence, still drinking Ribena and completely reliant on his mother Edie for everything.
Then Geoffrey discovers women, wine and dancing. In some stories this would lead to a difficult but necessary break-down of the mother-son relationship and an ulitmately happier son finding real love. Pearson turns that optimistic and rather obvious storyline on its head; there's no happy ending for Geoffrey and things take a turn for the sinister.
Set primarily in Edie and Geoffrey's kitchen, but also in the local Sainsburys among other rather mundane locations, this is a slightly terrifying black comedy played out in the bright, shiny world of contemporary Scotland.
The set is naturallistic and conveys modern life, for instance the supermarket, simply and effectively giving this a slightly voyeuristic feel. Little things about the Buncher home though make it somewhat creepy, in particular the stockpilling of particular household items like raspberry jam.
Collins's Buncher is the most awkward and at the same time disturbing character with his horrible moustache, specs and duffel coat. His mother's malign influence has essentially crippled him, making him almost completely incapable of dealing with women.
Molly Innes and Lynn Kennedy play the new women in his life, but what starts as quite a humorous look at a middle-aged virgin's forays into nightclubs and houseparties becomes something much more sinister. Innes and Collins do some hilarious dance pieces, but the characters' odd relationship is not so funny.
Kennedy is very good as the ex-pupil turned bored supermarket worker Evelyn. Evelyn at first assists Geoffrey in his quest for a 'wifie' but ends up rather disturbed by him. The only woman it seems for Geoffrey is his Mum. The play ends back where it started, Geoffrey and his mum.
And what a mum Lacey is. Her chunky grey braids give off a whiff of gorgon and she is certainly a formidable presence. This play itself has a hint of Enda Walsh, characters trapping themselves in their dirty little lives.
Reviewer: Seth Ewin