The Astonishing Times of Timothy Cratchit
Music & lyrics by Andre Catrini, book by Allan Knee
Katy Lipson for Aria Entertainment and Hope Mill Theatre
Hope Mill Theatre
–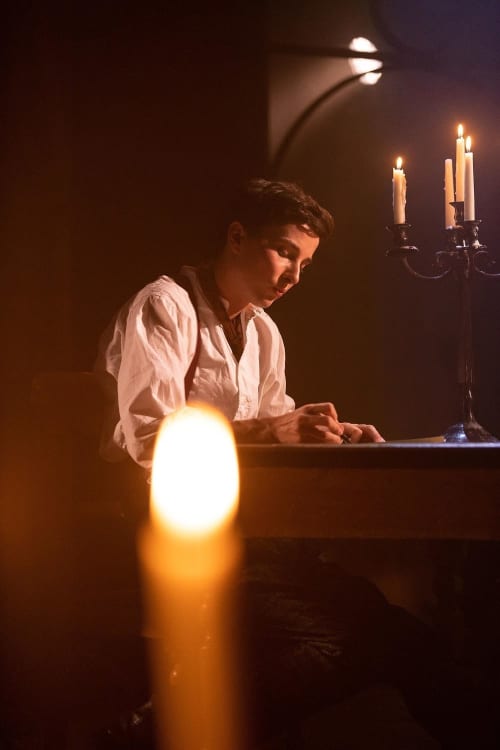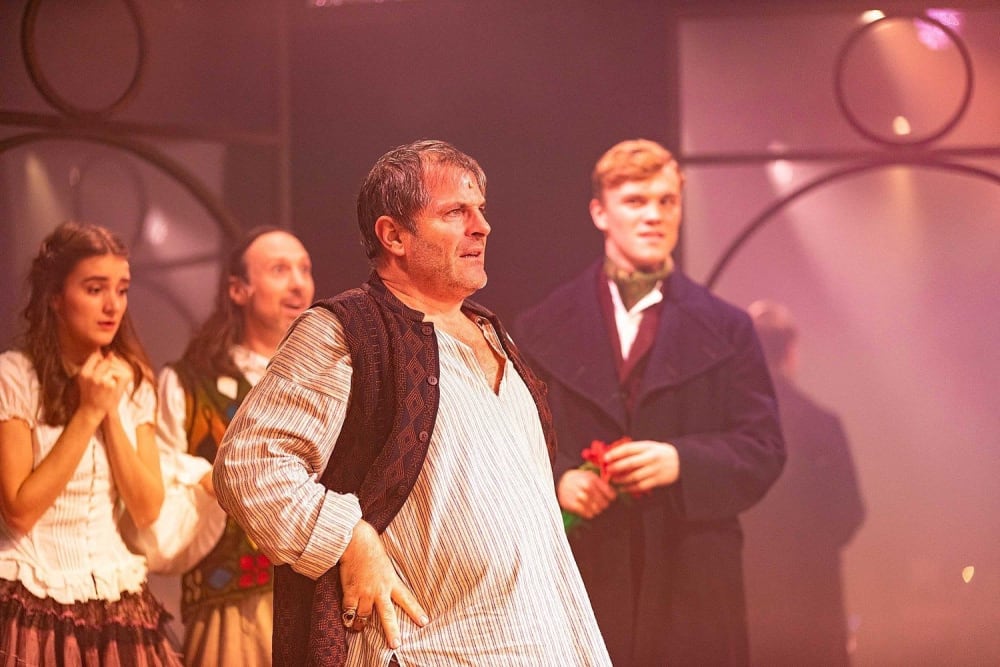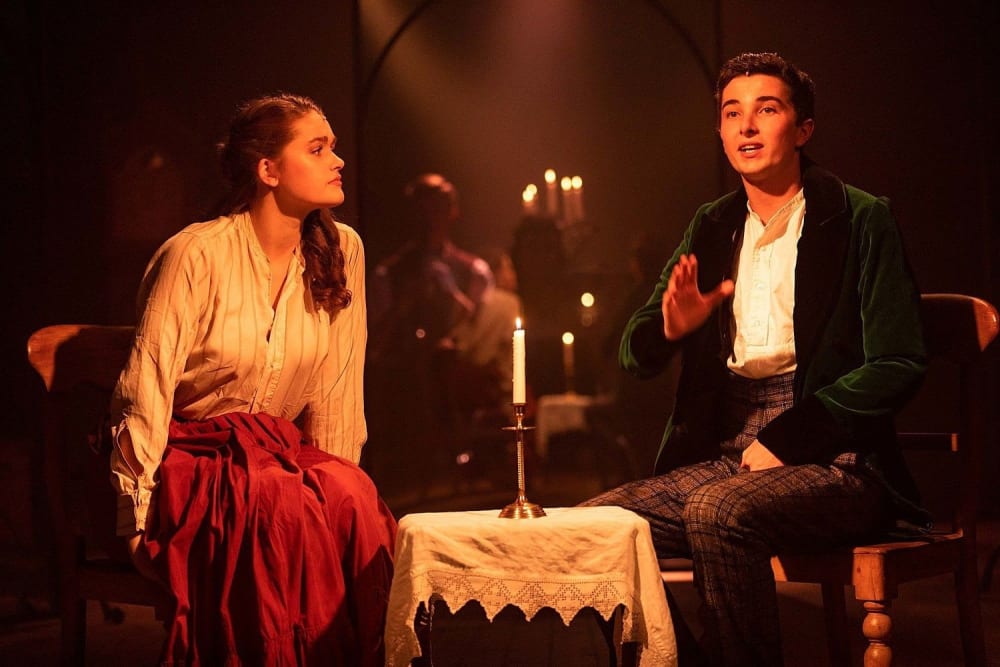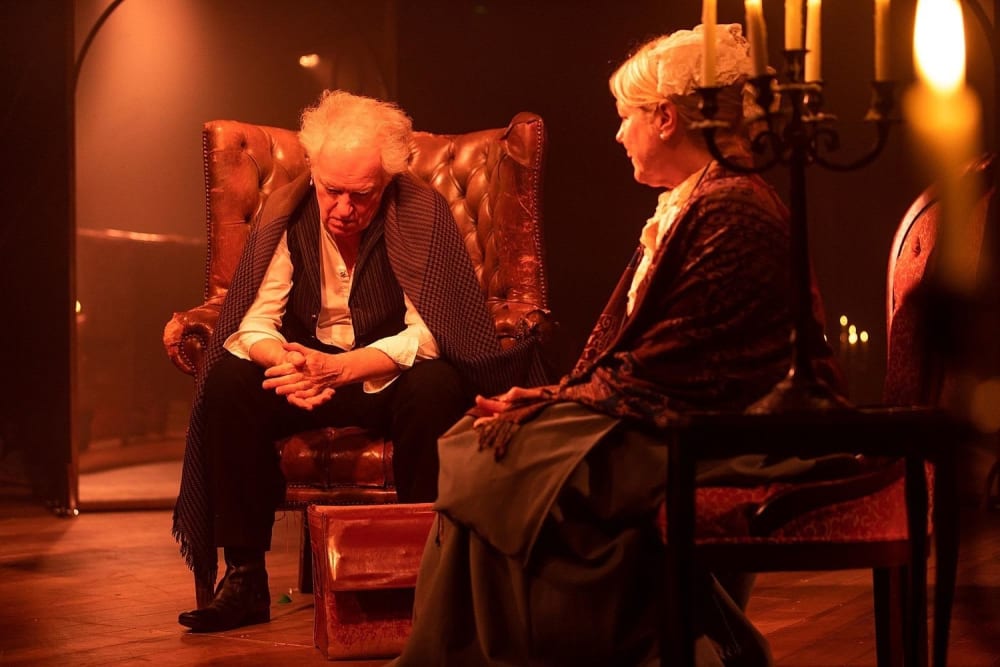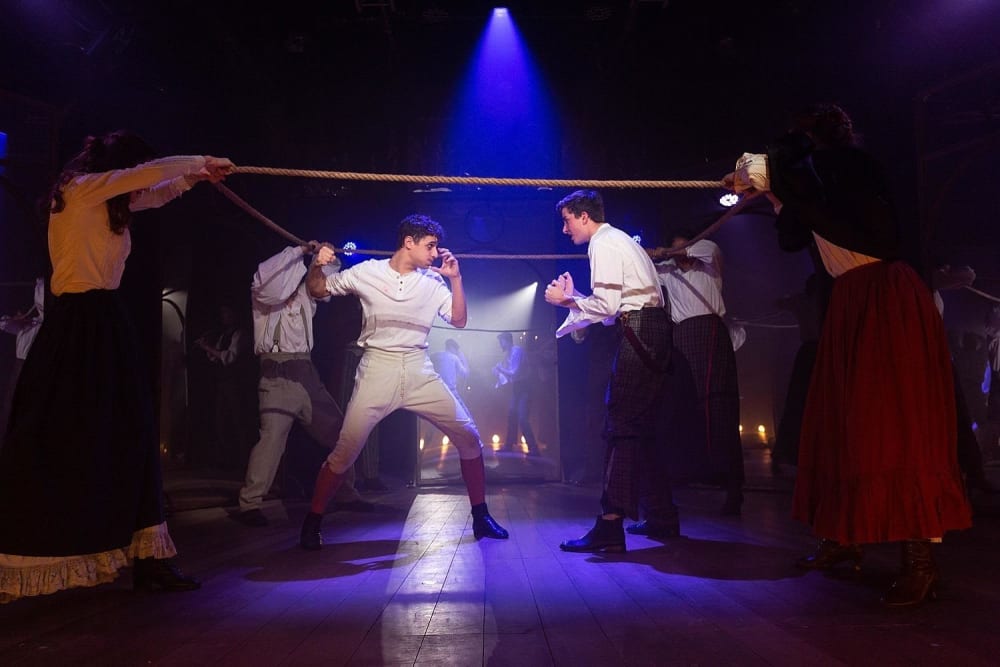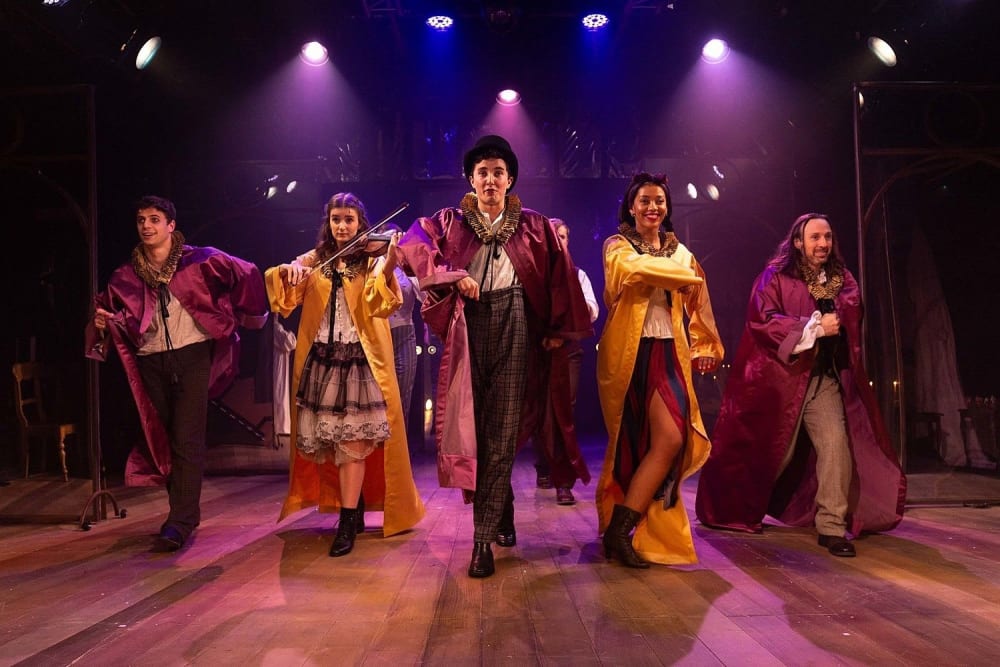 While Christmas Carols are opening throughout the country for the festive season (and why not?—it's a story that still works every time for me), Hope Mill has brought to Manchester this rather lesser-known musical sequel to Dickens's story, set some years later when Bob Cratchit's son Tim, no longer Tiny, has been orphaned and brought up by the reformed Ebeneezer Scrooge.
The show opens at Crystal Palace where Timothy is wowed by the amazing technological innovations of the Victorian era at the Great Exhibition of 1851. Now 15 (other productions refer to him as 19 but here he frequently refers to himself as "16... nearly"), he is determined to leave home and find his own way in the world, which causes 'Uncle' Scrooge to fall out with him—and at Christmas as well (at one point, I thought he was going to say "humbug", but he held back).
He takes a room in London in a boarding house inhabited by a collection of quirky characters whose young employee Lucy immediately finds him annoying (I wonder how that relationship is going to turn out...). After struggling to get any kind of a job to pay his rent, he goes to the great clown Grimaldi, who throws him out, but he goes back and shows himself to be a remarkable dancer after throwing away his leg brace. Grimaldi is planning a comeback performance before the Queen and gives his new assistant Timothy a list of impossible items to collect, among them his estranged son, Guido.
Timothy turns out to be a miracle worker and gets all the items on his list, including Guido, but when the young Grimaldi disappears again before the performance, who could they possibly get to take his place? I wonder. And when Timothy goes to tell Scrooge of his success, it turns out that the old man is gravely ill. Of course he is.
There are few real surprises in a very disjointed but predictable plot that falls back on well-worn tropes a little too often. The characters are rather thinly drawn with a few Dickensian quirks but no real depth to make them seem human. Grimaldi is perhaps the most Dickensian—a larger-than life theatrical who speaks with a cod-Italian accent all the time even though he was born in Brighton—but he does become a little tiresome after a while as he is left to act 'quirky' rather than having anything substantial to do to demonstrate his quirkiness. I was imagining his comic number "What a Woman Wants" as a full-on "Make 'Em Laugh" knockabout number, but it doesn't provide enough decent comic material to make it into this.
In the programme, book-writer Knee describes himself as "a student of English history" and says that the idea for the show clicked when he saw that Dickens had written a biography of Joseph Grimaldi. Either he didn't read the biography or he decided he was only going to use Grimaldi's name and occupation, as the real Joseph was born in London and died in 1837, a month before Queen Victoria came to the throne, and his son, in real life Joseph Samuel, predeceased him, so for them to be performing for the Queen in the 1850s they would have had to come back from the dead, not just from retirement.
Director Jonathan O'Boyle manages to make a cast of 11 look like a full West End company in a production that barely pauses to draw breath over 2½ hours. Ryan Kopel rarely leaves the stage in that time and convincingly portrays the awkward, gangly teenager still recovering from crippling childhood illnesses tentatively making his way in the world, although I'm not sure where Timothy would have picked up his Scottish accent. Sammy Graham creates one of the warmer, more convincing characters as Lucy, Timothy's confident and (slight spoiler—but it's pretty obvious) eventual love interest. Michael Matus gets all of the moody showmanship out of Grimaldi that the script allows him, and Paul Greenwood is a Scrooge with an unfamiliar loving warmth until he reverts to type after he feels he has been betrayed.
The hardworking ensemble play all of the other parts and also some of the instruments to supplement the unseen five-piece band: Hannah Brown, Tadek Chmiel, Dimitri Gripari, Helen Pearson, Sadie-Jean Shirley, Tom Stirling and Trevor Whittaker. Some of the smaller characters are a little overplayed, but largely they all do their best with what they have.
Gregor Donnelly's set features rotating mirrors that become see-through at times, which always look impressive but I'm not sure what, if anything, they were meant to represent specifically in this show. There are issues with the sound again, with some voices occasionally getting lost in the mix and some male voices becoming painfully distorted in the louder sections.
I continue to applaud Hope Mill for digging out the lesser-known musicals and giving them an airing and their productions are always impressive, but this isn't one of their best finds. It's more a collection of disjointed scenes from a few different stories, none fully developed, that only come together because the people in them come to see Timothy in his final performance. The songs I didn't find memorable and too many of them stop the show for solo pondering rather than moving the story on—the show even finishes on a solo rather than a company number, which is unusual.
But if you're looking for a Christmassy show that isn't for kids and isn't a panto, it's entertaining enough and isn't a show you're likely to have seen before.
Reviewer: David Chadderton