The Band
Tim Firth and the music of Take That
Theatre Royal, Haymarket
–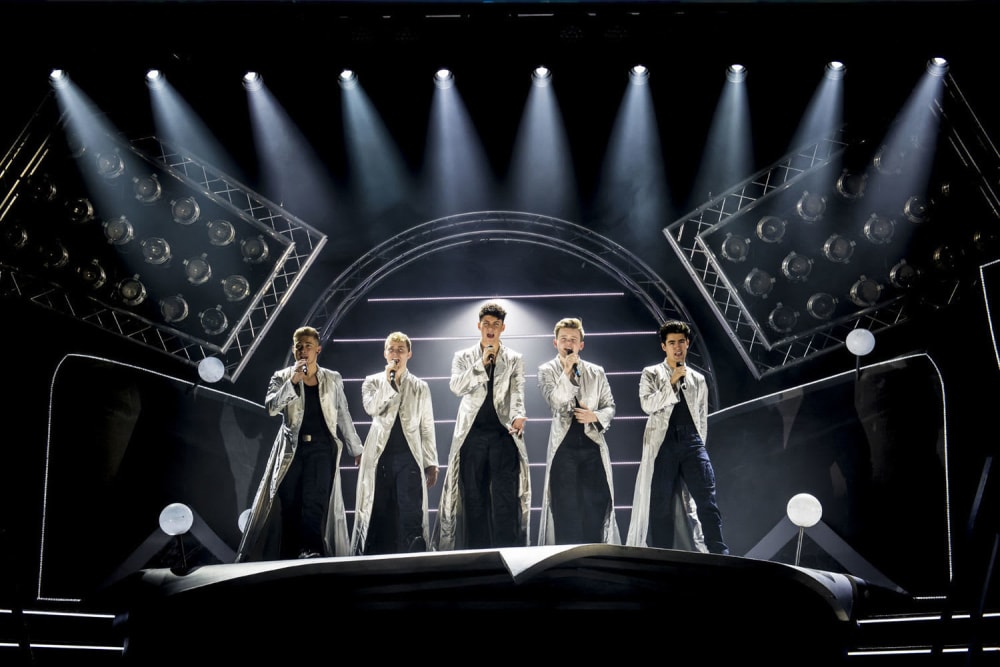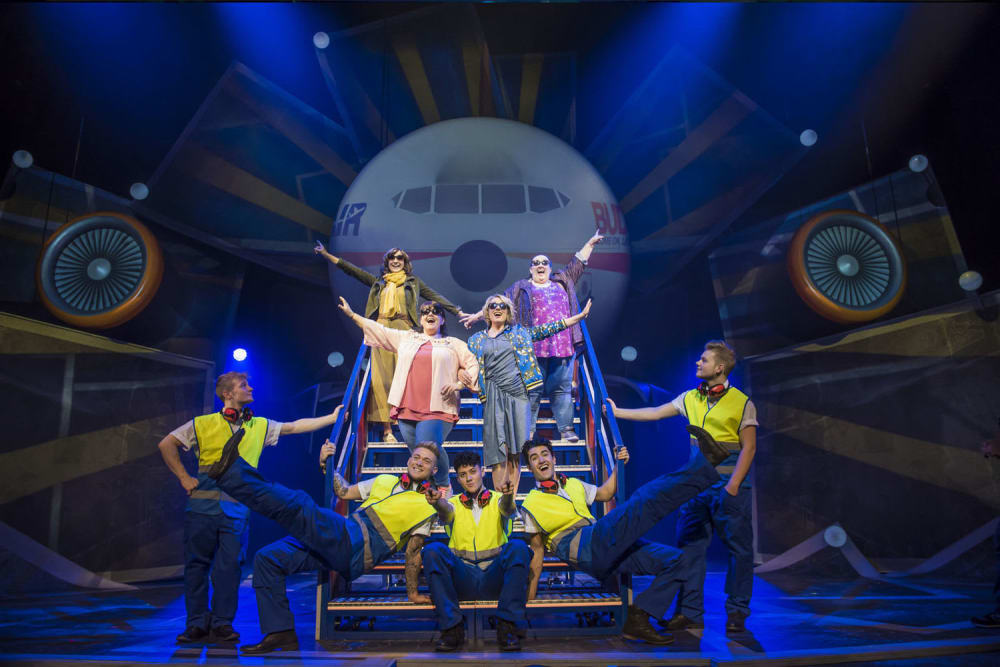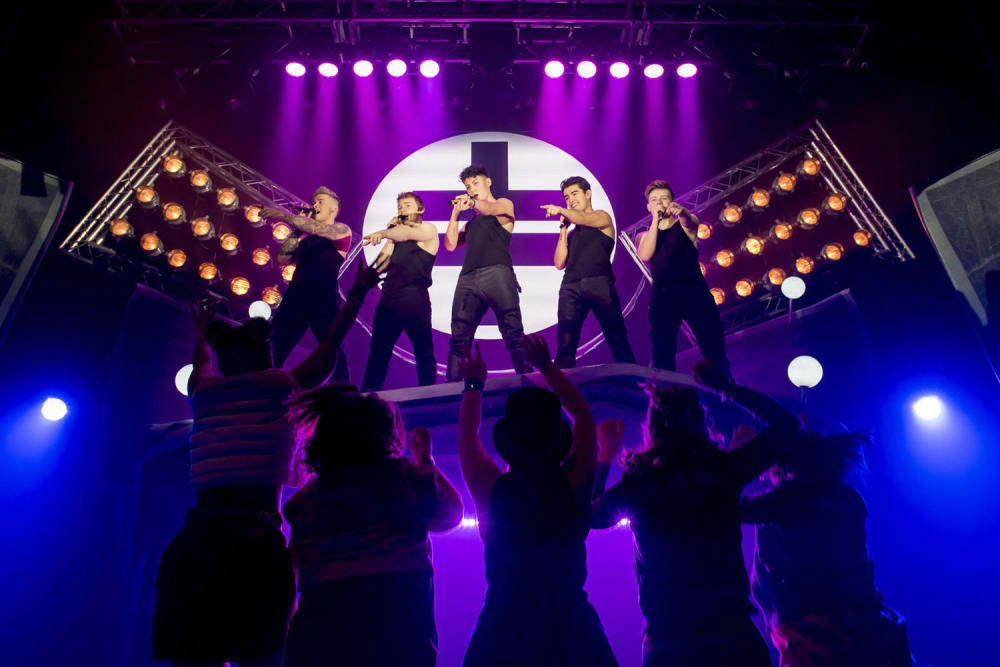 The Band is a new musical featuring the music, input, and with the blessing of Take That, a pop group that has continued to evolve and perform in different permutations since its 'birth' in the early '90s.
This production is an unexpected delight that dispels any preconceived fears of the type of pop/rock musical where beloved songs are linked together by ropey dialogue. The creative team here know their subject well and have produced a fine marriage between the spoken word and the group's original songs—including "Shine", "Back for Good", "Greatest Day" and "Never Forget".
The musical then is inspired by Take That, but it is not a musical about them per se. Rather than-a-rags to riches story of five boys making good as the title might suggest, The Band's focus is the enduring friendships that can form through a shared passion for a performer/s that often starts in youth as first love.
Here, a group of 16-year-old girls (Faye Christall, Katy Clayton, Rachelle Diedericks, Sarah Kate Howarth and Lauren Jacobs) are a band of sisters whose ordinary lives are enriched by fandom. Moving 25 years on, their adult counterparts (Rachel Lumberg, Alison Fitzjohn, Emily Joyce and Jaye McKenna) meet for a reunion via a competition win to Prague with the hope of seeing their former crushes; in doing so, secrets are revealed including a poignant episode from the past that has had an effect on all their lives. There is good support from Martin Miller as mature-fangirl partner Jeff and Andy Williams as 'Everyday Dave', a man of many roles.
The boyband (A J Bentley, Nick Carsberg, Curtis T Johns, Yazdan Qufouri, Sario Solomon and—at press night—understudy Harry Fabulous Brown) were chosen by the public via the BBCs Let It Shine, the genesis for this show. And, shine they do. Curtis T Johns's lead on "A Million Love Songs" in particular is a match for the original version. These young performers are woven into the fabric of the story in ingenious ways: as bus passengers, porters, statues, flight attendants and, best of all, as a handsome Greek chorus personifying adult Rachel's angst over whether or not to attend the reunion.
From a set that resembles the scattered photographs that we keep meaning to put into albums, to Ceefax images that remind us of 1993 news (and of Take That's "Pray" topping the charts) the production displays an admirable attention to nostalgic detail. A moment when each teenager sings with her mature counterpart backed by the boys is particularly memorable and proves that Take That's songs lend themselves beautifully to the multi-layered harmonies of musical theatre.
The show has a generic appeal that cleverly balances moments of aching realism (where did that time go?) amid joyful escapism (no easy task). In other words, you do not have to be a Take That fan to enjoy this well-told evocation of beloved-bands and bands of friendship that often break but have the power to stretch and return to shape.
With a running time of approximately two hours, including an interval, the show never outstays its welcome. It is a reminder that Take That's best songs, beautifully harmonized and sung almost back to back, are really good.
Reviewer: Anita-Marguerite Butler