The Barber of Seville
Gioachino Rossini
Welsh National Opera
New Theatre, Oxford
–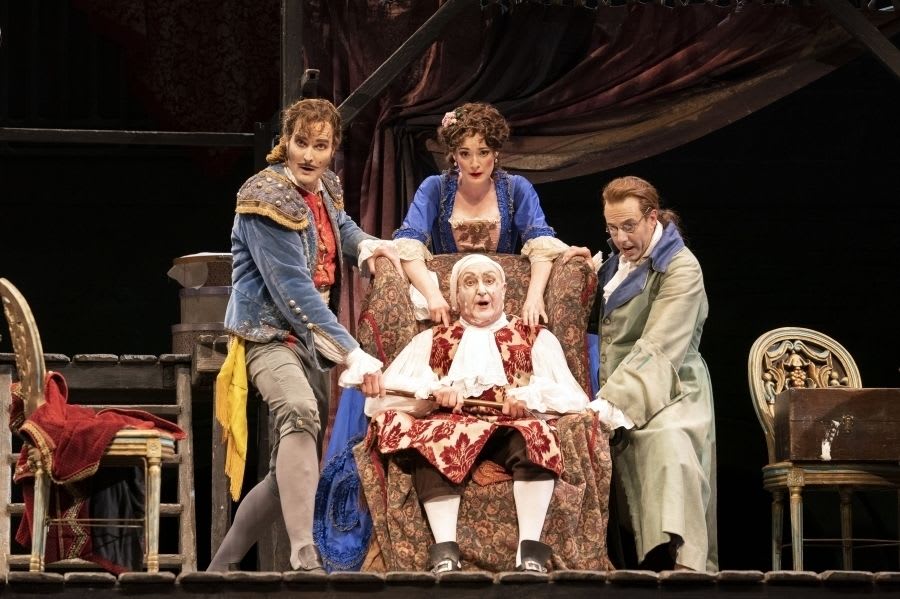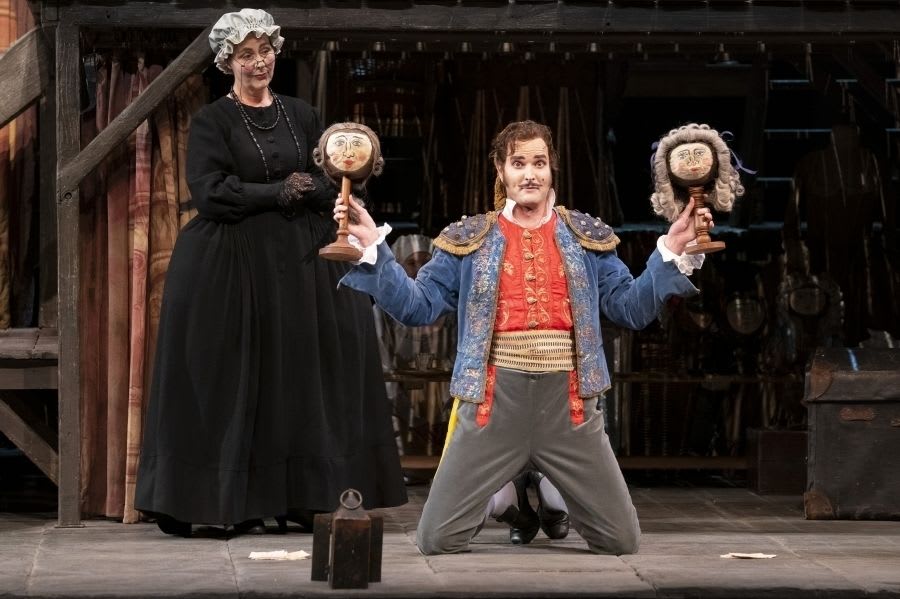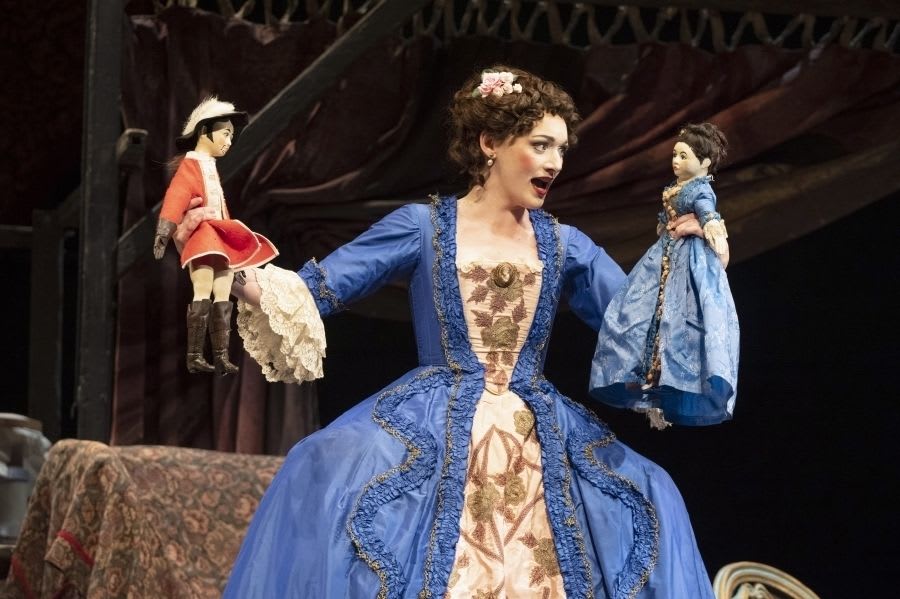 If an overnight replacement is needed when one of your principals suffers a minor injury, it helps if the production has been around for 35 years.
Enter Sion Goronwy as Don Basilio, a towering figure with a huge, resounding bass voice to match. I cannot find any record of his having played the role since 2012, and not for WNO, but I assume he was pretty familiar with this warhorse from his national company, and his appearance proved one of the great successes of the evening.
His rich sound filled the New Theatre to bursting in the calumny aria, while he never put a foot wrong in the action.
The honours were shared with Heather Lowe as Rosina, a fine singing actress displaying agility and a ringing top in the act 1 aria "Un voce poco fa", plus a generous breadth in the lower register and the strength always to come across distinctly over the orchestra.
Andrew Shore does not have quite the voice he once had, but an exaggerated croakiness perfectly suited the buffo role of Don Bartolo that he made his own.
There is no pit, so it was a pleasure to see as well as hear the bouncing strings and prominent oboe in the familiar overture, and interesting to watch conductor Tomaš Hanus as he reacted to singers, guided Rossini's extremes of tempi and encouraged or diminished instrumental volumes.
A disadvantage of the arrangement is that singers have to project above them, although the multi-tiered set helps in giving them a higher platform while remaining stage front.
Giles Harvergal's production features a show within a show, with travelling performers in the costumes of playwright Beaumarchais's 1770s appearing before an on-stage audience of Rossini's 1820s. It's a witty conceit, with behind-the-scenes activity remaining visible, although I felt the revival could have mined a few more gags out of the situation.
The device creates a sort of framework for some of Rossini's deliberately archaic writing, not only for Bartolo but also for Nico Darmanin's Almaviva in his pastiche serenade of Rosina, sung with an appealing lightness of tone, and adroit ornamentation.
Nicholas Lester as Figaro opened in fine style, negotiating "Largo al factotum" with the smoothness of a Formula 1 driver, never missing a corner, and without losing the sense of the words. His stage manner is appealing, without becoming arch, and his voice has an attractive evenness of tone.
Both Darmanin and Lester are well-suited to the bel canto repertoire, but the acoustics made it difficult for them to be heard to best effect.
The opera is sung in English in a lively translation by Robert David MacDonald, whose gems include a rhyme for "peluqueria" and the mischievous count calling Bartolo "Dr Bungalow".
The touring production ends in Llandudno on 2 December.
Reviewer: Colin Davison