The Bartered Bride
Bedřich Smetana
Garsington Opera
Wormsley Estate
–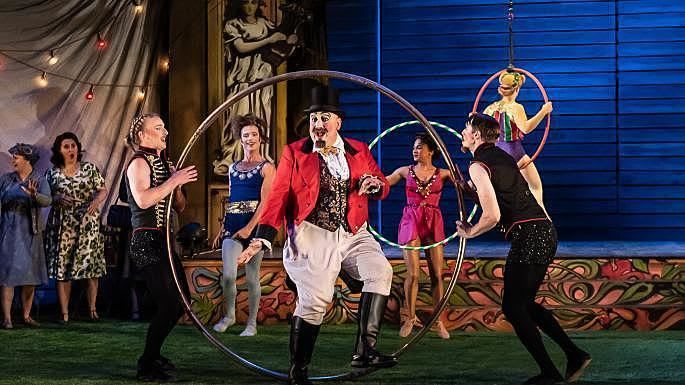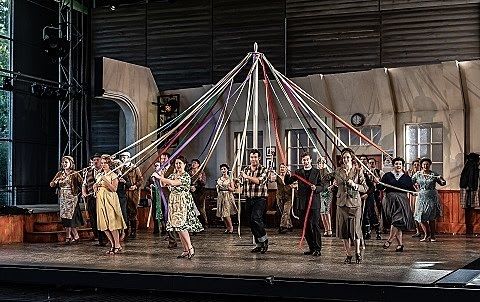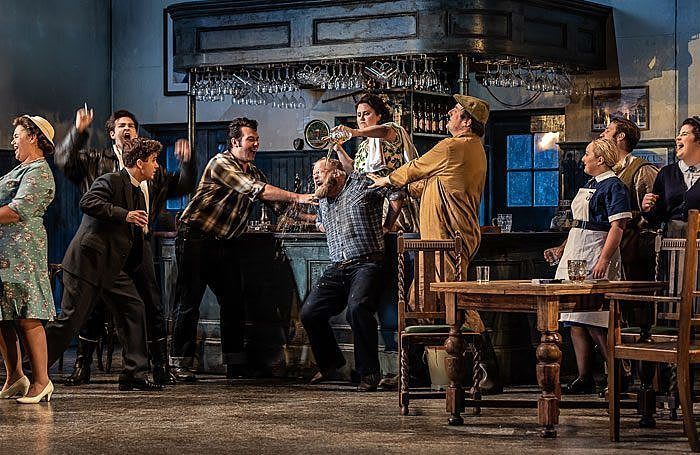 With the season for summer festivals approaching and nowhere to go, opera-lovers will have to make do with a picnic in the garden and the virtual experience of streamed opera from the likes of Glyndebourne and its younger Oxfordshire cousin Garsington Opera.
It may not be quite like luxuriating on the South Downs or Chilterns but fortunately quality is assured if you pick the right recording. Last year's production of The Bartered Bride at Garsington is certainly a good choice without having the risk of lashing out Country House Opera ticket prices. It was a huge hit last season and, having missed it in situ myself, I'm grateful for the chance of a digital catch-up.
Musically, the production's superb, with wonderful, idiomatic playing of Smetana's glorious score by the Philharmonia under Jac Van Steen's baton. There's an added extra, a lively excerpt from the composer's symphonic masterpiece Ma Vlast used to cover the exceptionally slick scene change that the audience witnesses between the first two acts.
The singing is world-class too, something that is not always the case at this venue. Natalya Romaniw is a wonderful Mařenka and the American tenor Brenden Gunnell has plenty of heft and beauty as her would-be lover Jenik. There's strong support from baritone Joshua Bloom as the wily matchmaker Kecal and the other tenor Stuart Jackson as the stammerer Vašek.
I have a few gripes with the production, although I'll admit I'm probably in a minority here. Transporting the action from 19th-century Bohemia to a 1950s English village hall doesn't quite succeed, in its attempt to avoid the clichés of swirling rustic dances and national colours so evident in the music. It's a setting I've seen quite a few times in opera in recent years and it only ever partially works. It's difficult to get away from the feeling that it was chosen because of the relative ease of staging rather than because it adds any real insight. There's certainly a feeling here of disconnect between the Czech language and the Englishness of tea urns and doorstop sandwiches.
The cast are well-drilled by director Paul Curran and the acting is mostly very good, if in need of toning down at times. This is emphasised by the video close-ups, as always with recorded opera, but in a house of this size windmilling is never needed. There's a lot of over-the-top rhubarbing and overt clowning around that is slightly cringe-inducing at times. Energy doesn't necessarily equate with size, something that a director like Richard Jones understands and demonstrates so well, although it can't be denied that Curran's production has plenty of pizazz.
There's an unfortunate example of the most overused cliché in opera production, namely chair throwing, used liberally nowadays to signal strong emotion. It really is time it stopped. The chairplay that follows this example works perfectly well but the lazy trope of furniture abuse really needs to be called out every time it happens.
But I'm being very picky and these minor gripes shouldn't put you off from experiencing this hugely enjoyable production. The story of a young bride traded between men hardly chimes with the times but it's easy to overlook that and just revel in the exuberance and evident enjoyment of the cast.
The third act circus scene, with some dazzling juggling and acrobatics, sends the audience into raptures and rightly so. It's superbly done and adds the colour that was missing from the earlier village hall and pub scenes.
Some people may be surprised that a relatively rare part of the opera repertoire can be so enjoyable but they shouldn't. This is a work that deserves far more exposure than it currently gets and other opera managements should take note. Whether or not opera production returns to its pre-lockdown level in future years and there'll be opportunities to enjoy The Bartered Bride live, I recommend you make a beeline to Garsington's web site where you can view it until the end of May.
Reviewer: Simon Thomas