The Beast Will Rise
Philip Ridley
Stepping Out Theatre
theSpace @ Surgeons Hall
–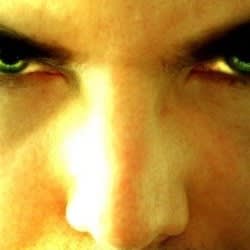 Philip Ridley's series of monologues, The Beast Will Rise, originally dropped during 2020 as a litany of disparate stories each reflecting on thematic elements, and performed online in video form. Stepping Out Theatre has selected five of these stories and each is performed by Lily Maryon, in a variety of outfits, in turn through the length of this piece.
There's a great deal of variety to the stories, but each thematically revolves around senses of fear and loneliness, while several are clearly post-apocalyptic and set in a time and place very different from ours. The issue facing this piece is that none of the marketing makes clear any of the background to it, and since the disparate stories seem to occasionally hint at there being some connection building, the lack thereof makes the whole feel disconnected and awkward.
As an elderly woman sat next to me in the theatre exclaimed after the bows were taken, "utterly bonkers!". Despite being a mite uncharitable, I couldn't fault it as an honest reaction.
Maryon herself does well with the material, turning the mood from funny to wretchedly sad at various times with ease. The flow of the piece and the emotions is broken up rather too much by wholly unnecessary and lengthy costume changes between each monologue.
A pity, as the stories themselves are interesting enough, but without a framing device, or at least a heads up for the audience, the result is a bafflingly incomprehensible jumble.
Reviewer: Graeme Strachan