The Bolds
Written and adapted for the stage by Julian Clary Songs by Julian Clary and Simon Wallace
Unicorn Theatre
Unicorn Theatre (Weston Theatre)
–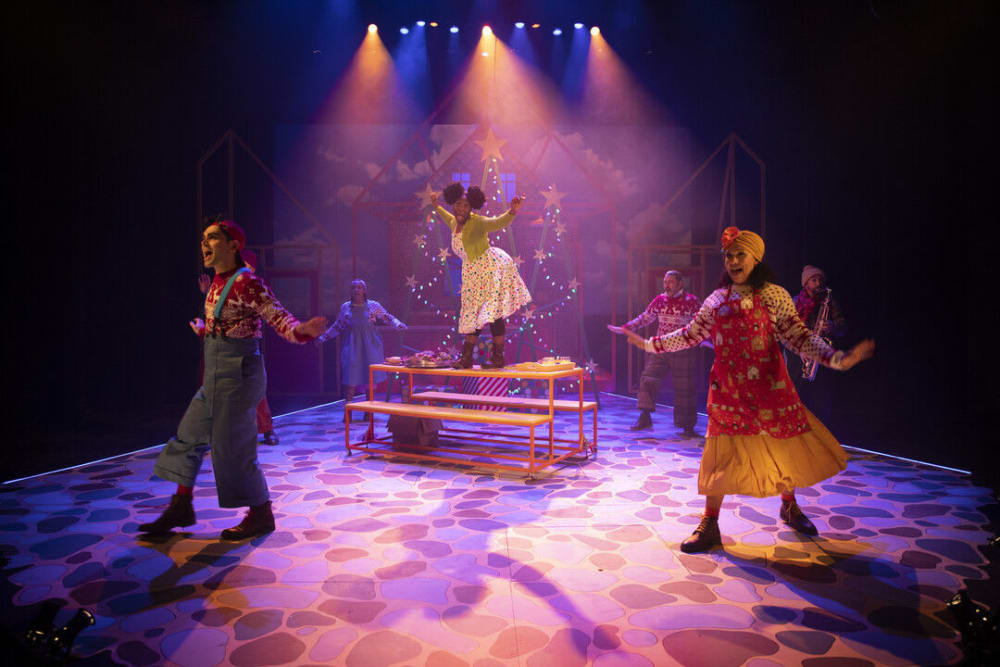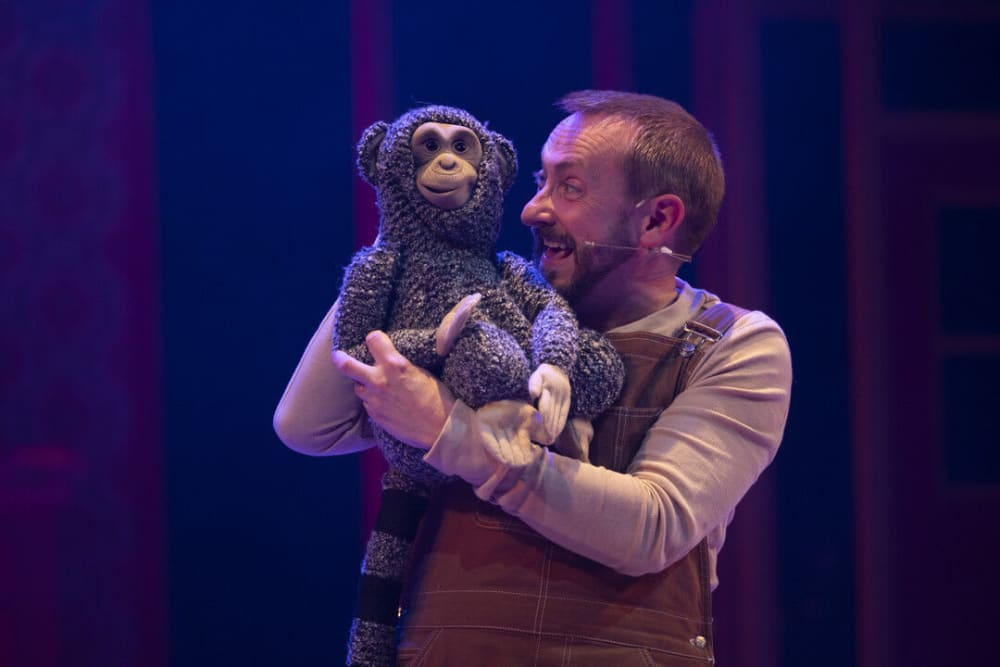 Based on the first of Julian Clary's series of books about a family of hyenas living disguised as humans, this is the Unicorn's Christmas offering and, going by the reaction of the audience of schoolchildren packed the house out I saw it with, it's a good choice.
It's packed with songs with the immediate appeal of lively music hall-like numbers and there is a string of "What did…?" jokes that are awfully funny. That's the kind of repetition that goes down well and, as for the music, well the audience start their own clap-along. From the start, there is a rapport with the audience that wins them over in no time.
As for the story: well, in the wilds of the Serengeti, a couple on holiday from Teddington choose the wrong place to go swimming and get eaten by crocodiles. Their clothes and belongings left on the river bank enable two enterprising hyenas to take their places. Travelling to the UK on their tickets and passports, they move into 41 Fairfield Gardens where, since the pair they replace had only recently moved in, no one seems the wiser. So long as they keep their tails out of sight, they are accepted as Mr and Mrs Bold.
Since Mr Bold (David Ahmad) has always been a bit of a joker (after all he's a laughing hyena), he finds a job writing jokes to go in Christmas crackers while Mrs Bold (Amanda Gordon) runs a stall in the local market. They soon produce twins: Betty (Mae Munuo) and Bobby (Sam Swann), who are just like every kid (except for their tails of course).
The children make a great friend of schoolmate Minnie (Charity Bedu-Addo) but things can't go entirely smoothly or there wouldn't be any drama. First, it's when Betty accidentally lets Minnie catch sight of her tail, which wouldn't matter except that next-door neighbour nosey Mr McNumpty (Sam Pay) may have seen too. There is a neat twist to that part of the story.
Then, on a trip to a safari park to slake a nostalgia for Africa, they encounter an elderly hyena whom the veterinarians think is too old and unwell and propose to "put to sleep" as a kindness. The Bolds hatch a plan to save him.
It is a great deal of fun with the twins played like real irrepressible children and a talented company singing, dancing Natasha Harrison's nifty choreography and playing instruments alongside musical director Simon Wallace on keyboards.
James Button's mobile set and colourful costumes are delightful and Lee Lyford's direction keeps things fast-moving, though deliberately slowing down for Minnie to sing "I Wish That I Could Be a Hyena".
Advertised as suitable for 6+, it is two hours plus interval; the first half is perhaps a tad too long for the youngest of them and Clary's clever script goes too fast for those below school age (though there is one fart gag that would please them and they might like a reference to bum-rubbing territorial marking).
There is a message about accepting difference, though it is pretty subliminal; this is geared for enjoyment, not preaching, fun for the youngsters and fun for the family.
Grown-ups will recognise Clary's own voice welcoming the audience and as the man on the safari park PA. They may find a couple of double meanings that pass over the youngsters' heads and as things draw to a close there is just a hint of more in a budding bromance between Mr McNumpty and Uncle Tony (they get a repeat of a number together) but this is the children's book Clary, not the caustic camp one. I like it—and I'll bet your children will.
Reviewer: Howard Loxton