The Book of Mormon
Book, music and lyrics by Trey Parker, Robert Lopez and Matt Stone
Sunderland Empire
–

Listing details and ticket info...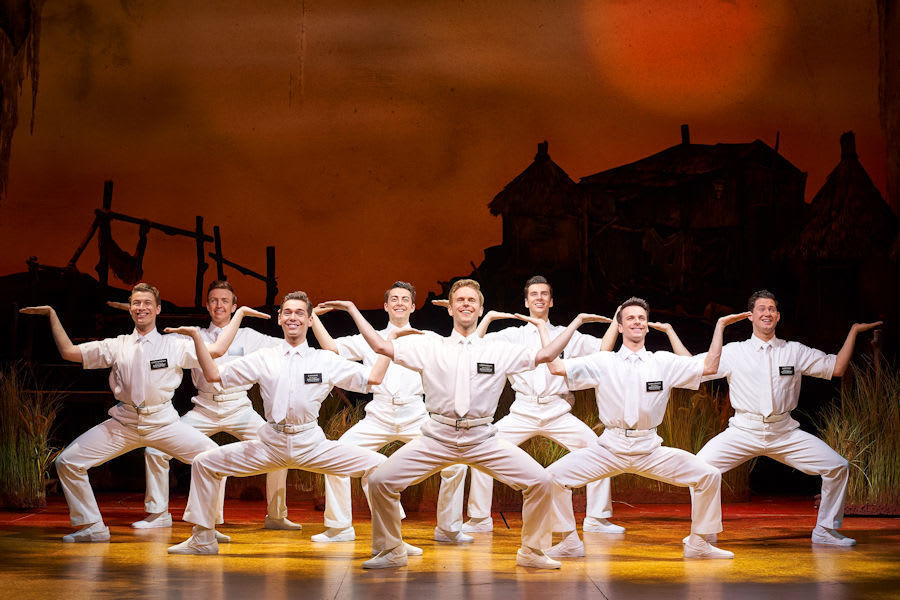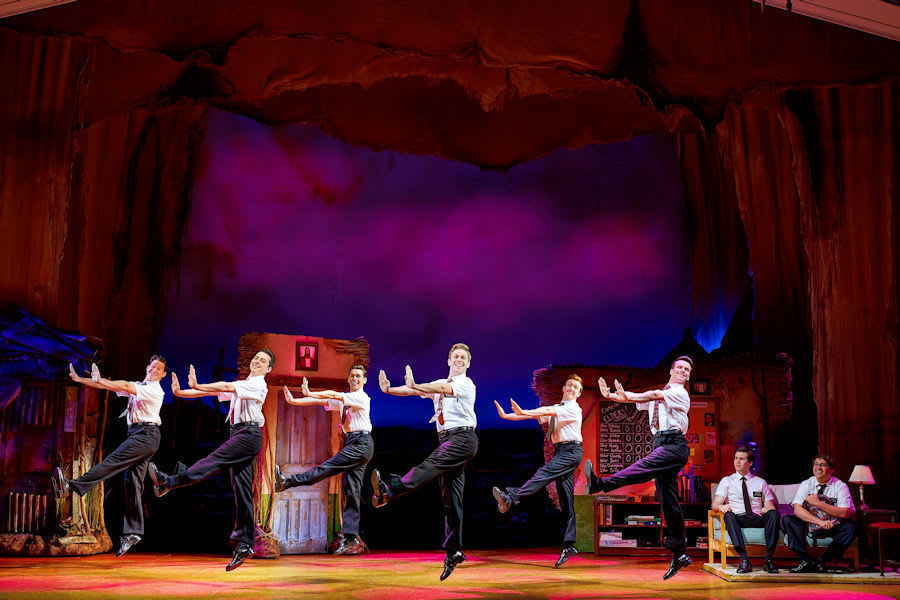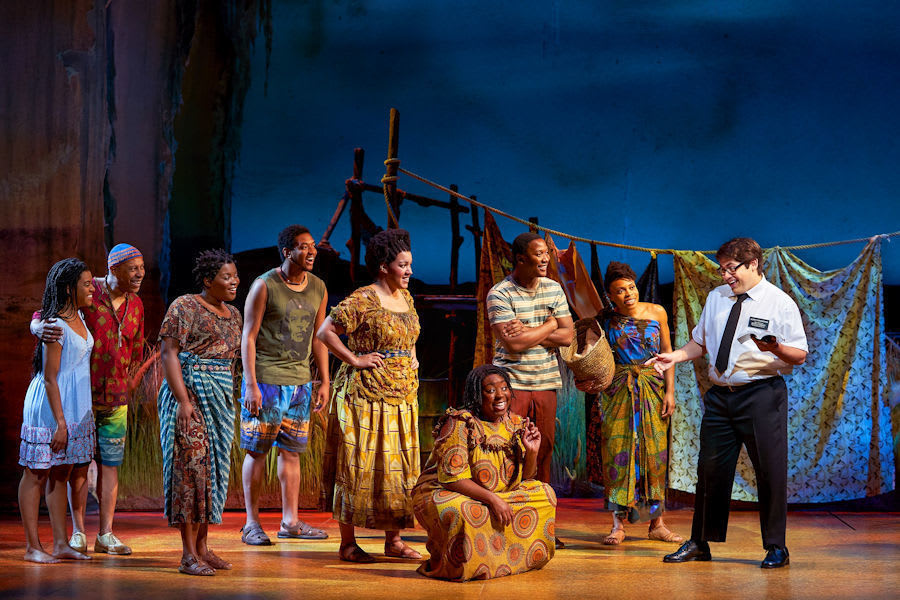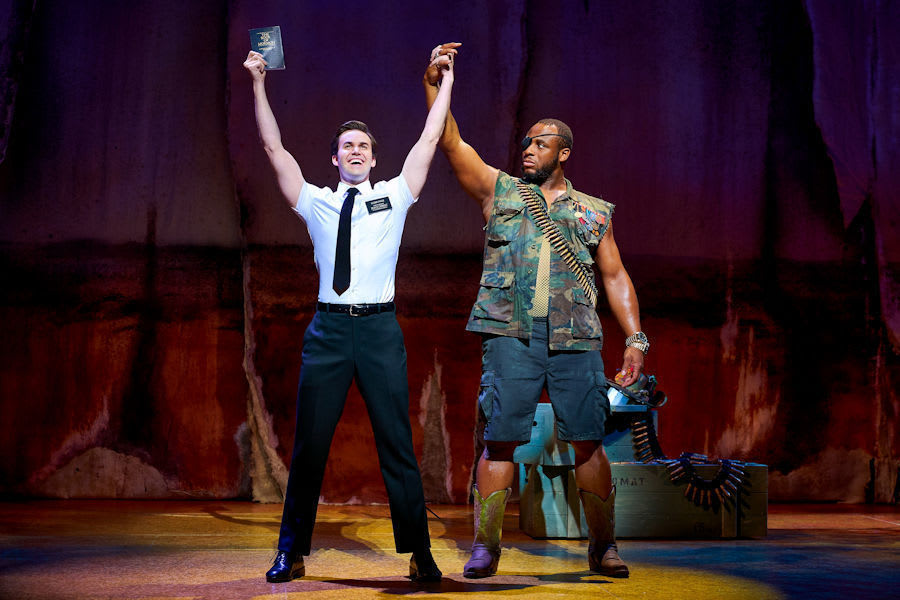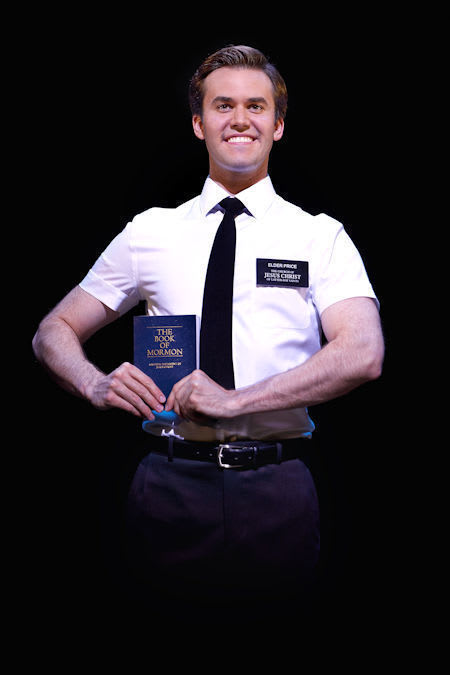 Words to describe The Book of Mormon:
Hilarious.
Irreverent. Hilarious.
Camp. Hilarious. Subversive.
Hilarious.
It's about two 19-year-old Mormon missionaries—one, Elder Price, an expected star, the other, Elder Cunningham, clumsy and given to telling lies—who are sent to Uganda, to a village ruled over by a vicious warlord, rather than Orlando (FL), which is what the incipient star was hoping (and praying) for. And the mission in this area has never made a single conversion. No baptisms at all!
A situation with so many opportunities for laughs and not one (no matter how good or bad the joke) was missed.
You might guess from this that I found it very funny. Frankly I found it funnier even than The Rocky Horror Show, and that takes some doing! There's more than a touch of Monty Python, there's a lot of Rocky Horror campness and shedloads of Jerry Springer the Opera offensiveness. All in all, the humour is pure South Park and Avenue Q—well, it would be, given who the writers are—and there's even a strong reminder of a 1950s classic musical, The King and I.
How can that be? Well, the Ugandan villagers perform their version of the story of Joseph Smith in a way which is more than a little reminiscent of (but funnier than) "The Small House of Uncle Thomas".
There are references to The Matrix, Star Trek and Star Wars (on stage an unexpected appearance Yoda makes), some potentially very offensive remarks ("Jesus called me a dick!") and some excruciatingly bad jokes.
One running joke is the inability of Elder Cunningham to pronounce the name of village girl Nabulungi, which came out at one point as "No Deal Brexit". Oh dear...
I did say they were bad!
The choreography (Casey Nicholaw) is eclectic (tap dancing missionaries, eh? Who knew?), energetic, funny and—that word again!—camp; there's a beautiful scene—set in Hell—which is as camp (and as hilarious) as a big field crammed to the edges with tents.
I was knocked out, too, by Brian MacDevitt's lighting with its wonderfully rich colours and some clever but simple effects on the impressive set (Scott Pask) and totally appropriate costumes (Ann Roth).
Touring with the show are Kevin Clay (Elder Price), who played the role on Broadway and on tour in the US, and another US cast member, Conner Peirson (Elder Cunningham), but at the Sunderland press night we had an understudy for Elder Cunningham, Jacob Yarlett, who is making his professional debut in this production. You wouldn't think so; it was as if he'd been playing it for ever, but then again the quality of the 11 principal performers and the 15 members of the Ensemble, all of whom are British, is superb. There's an impressive 8-piece orchestra too and directors Casey Nicholaw and Trey Parker have moulded the contributions of all of these into a fast-moving song and dance comedy extravaganza which will have most people rolling in the aisles but will not, however, appeal to everyone. If strong language offends you, stay away. If jokes about religion offend you, definitely stay away.
Otherwise you'll have a great time!
Reviewer: Peter Lathan