The Borrowers
Bryony Lavery based on the books of Mary Norton
Grosvenor Park Open Air Theatre
Grosvenor Park Chester
–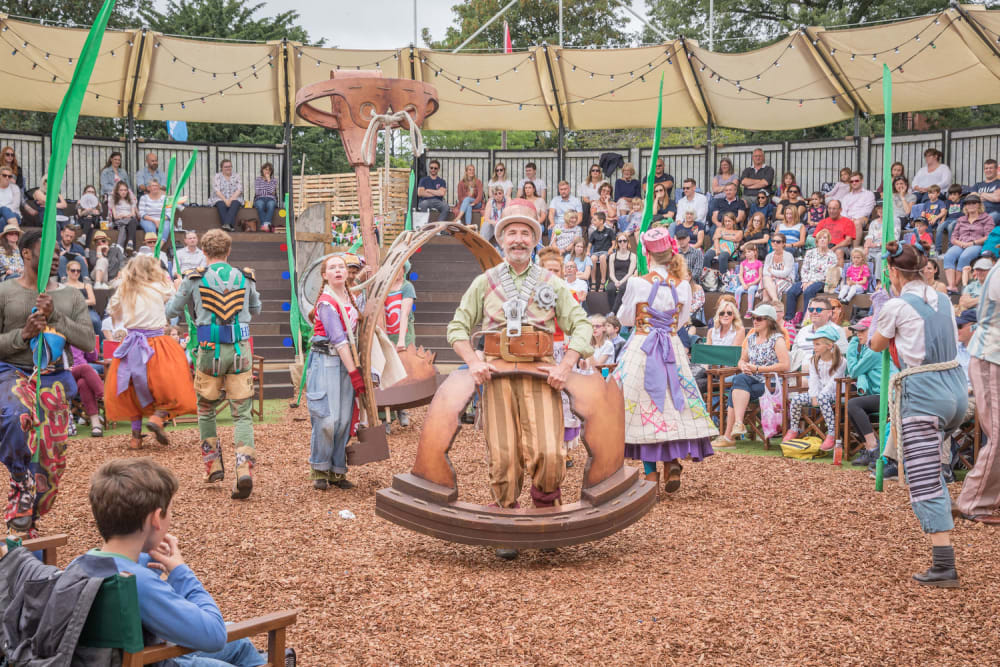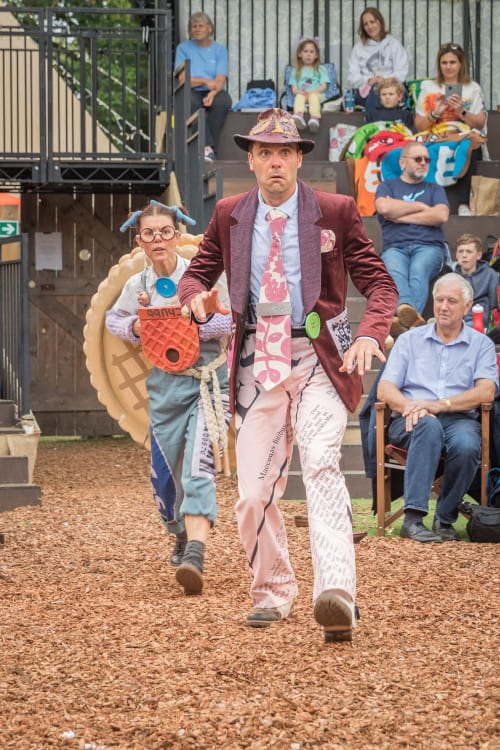 This year's children's classic adapted by Grosvenor Park Open Air Theatre is The Borrowers and once again delivers on the now traditional audience engagement in perfect surroundings. The tales of little people who survive by borrowing from, but avoiding contact with, "human beans" has been adapted from the books of Mary Norton by Bryony Lavery who, together with director Robert Shaw Cameron, has imaginatively overcome the problem of presenting "little people" in a live theatre.
With the help of some magic, the audience are shrunk to "Borrower-size" and the story unfolds accordingly. There are plenty of references to Chester and Grosvenor Park that gives the play that vital local setting that, alongside a fast-moving narrative, ensures a magical experience for younger audience members.
Rhys Jarman's design is a continual source of fascination throughout, not only with some beautifully created costumes from everyday objects, but also imaginative use of items for props, such as the M&S can of gin or Sellotape for slug slime.
There are a host of well-delivered characters, especially Joseph Millson's permanently sozzled Oliver Overmantel and Lisa Howard's eternally fussy but gold-hearted Homily Clock and Sarah-Jane Potts's loyal and lovestruck Ronnie Rainpipe. Mitesh Soni's MC Cricket is a huge hit with the audience, however Vanessa Schofield is outstanding as Arietty Clock, a young girl determined to be a Borrower on equal terms.
The Borrowers is yet another example of the quality of entertainment offered by Grosvenor Park Open Air Theatre and the minds of the departing audience were already turning to next year's season, which includes The Wind in the Willows. Roll on July 2020!
Reviewer: Dave Jennings