The Borrowers
Adapted for the stage by Charles Way, from the book by Mary Norton
Northern Stage, Newcastle
–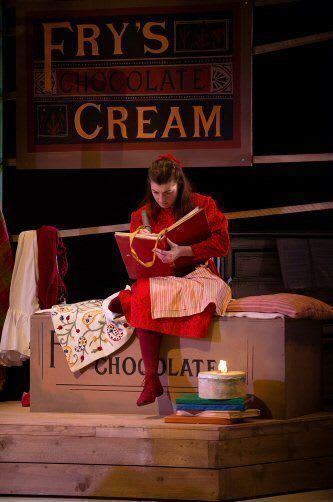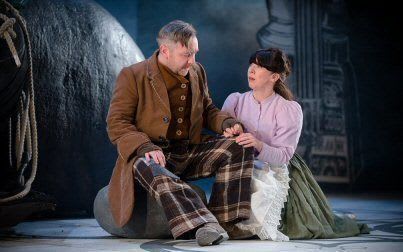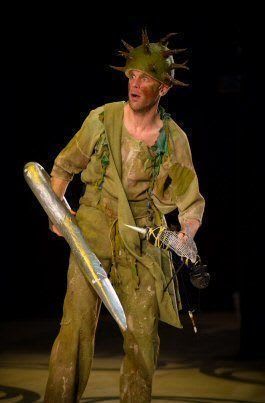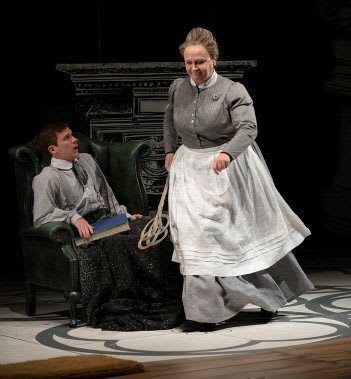 I have to admit from outset that I have never been a fan of The Borrowers. The book didn't excite me and I didn't particularly like the TV version – I didn't dislike it: it merely left me pretty cold – so it was without any sense of anticipation that I arrived at Northern Stage.
My arrival coincided with that of most of the audience – long, seemingly never-ending crocodiles of junior school children - so at least I would see it surrounded by its proper audience and could gauge their reaction.
They loved it! They laughed. They oo-ed and ah-ed. They were totally involved from the very start. And, although there was a mass exit for the toilets at the interval, no one left during the performance.
And I enjoyed it too.
I still have reservations both about the story and Charles Way's adaptation – he misses some of the best bits – but I did enjoy this production. I couldn't fault the performances: I particularly liked Frances McNamee as the feisty Arrietty and Tom Walton's eccentrically hilarious Crumpfurl and his very different but equally engaging Gypsy Boy. Karen Traynor and Gary Kitching as mother and father Homily and Pod really connected with the audience and Bev Fox made a deliciously obnoxious Mrs Driver.
Matthew Cavendish (The Boy) and Adrian Carratt (Spiller) did everything that could be expected of them and even the two minor characters who come on very briefly at the end – Aunt Lupy (Elisa Boyd) and Uncle Hendreary (Steven Blake) – were totally convincing.
Boyd (violin and piano) and Carratt (violin) provided most of the on-stage incidental music very effectively, joined on occasion by Cavendish (piano and glockenspiel), as well as accompanying the songs by Sam Kenyon.
Designer Andrew Stephenson's puppets – mini-Arrietty and mini-Pod, along with a magnificent crow, a cricket, a moth and a wasp – added a great deal to the effectiveness of the piece and the constant changing of scene by means of a range of trucks and some flown items kept the pace moving at a cracking pace.
The very smooth and rapid scene changes were handled, as has become the custom at Northern Stage during director Erica Whyman's reign, by a chorus drawn from Foundation Degree students at Newcastle College.
And if you're wondering how they handled the scenes when the floorboard is lifted and we see both the borrowers themselves and the "human beans", I won't spoil the surprise. Suffice it to say that it elicited squeals of delight from the kids and a great deal of approbation from this cynical old critic!
Tucked away in the credits is a note that the choreography is by Liv Lorent. Quite a coup to get the North East's best known choreographer and the movement gained hugely from her input.
All in all Erica Whyman can be well satisfied with her Northern Stage swan-song – she leaves to join the RSC at the end of the year – and audiences will enjoy what I think is the venue's best main house Christmas show since A Christmas Carol in 2007.
Reviewer: Peter Lathan