The Borrowers
Mary Norton, adapted for stage by Bea Roberts
Tobacco Factory Theatres
Tobacco Factory Theatres, Bristol
–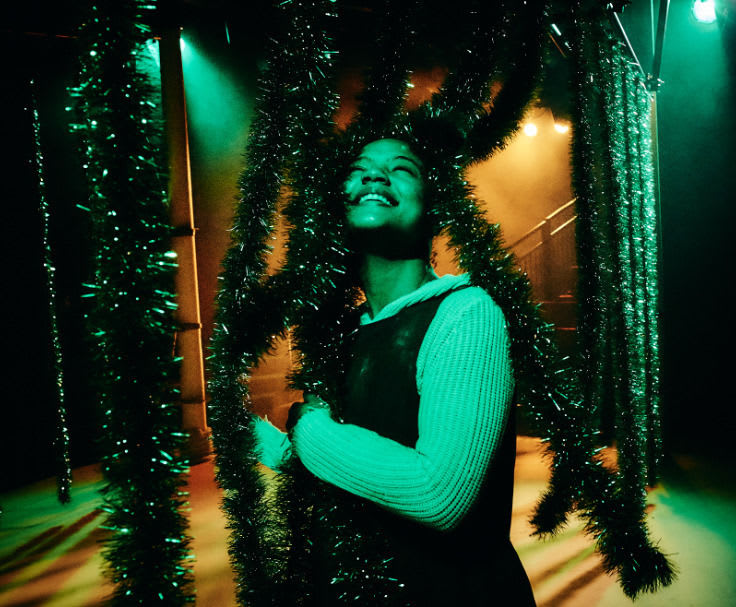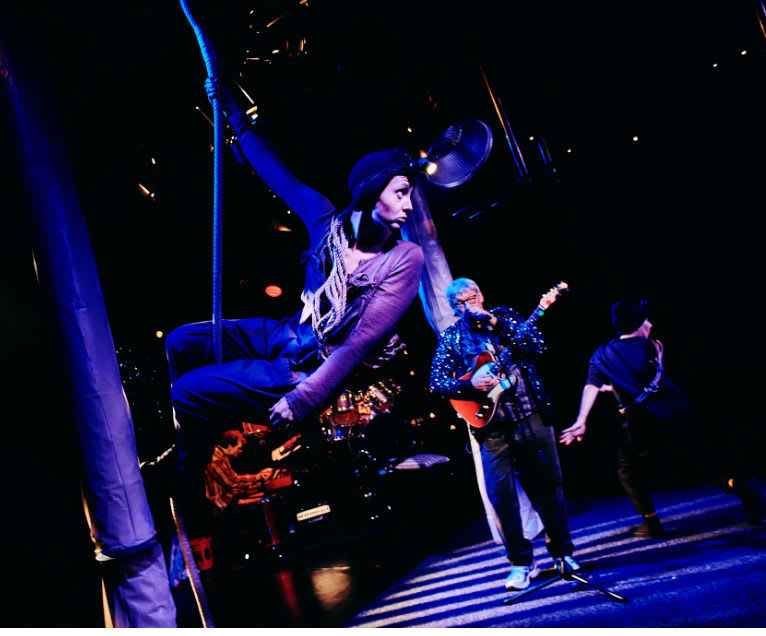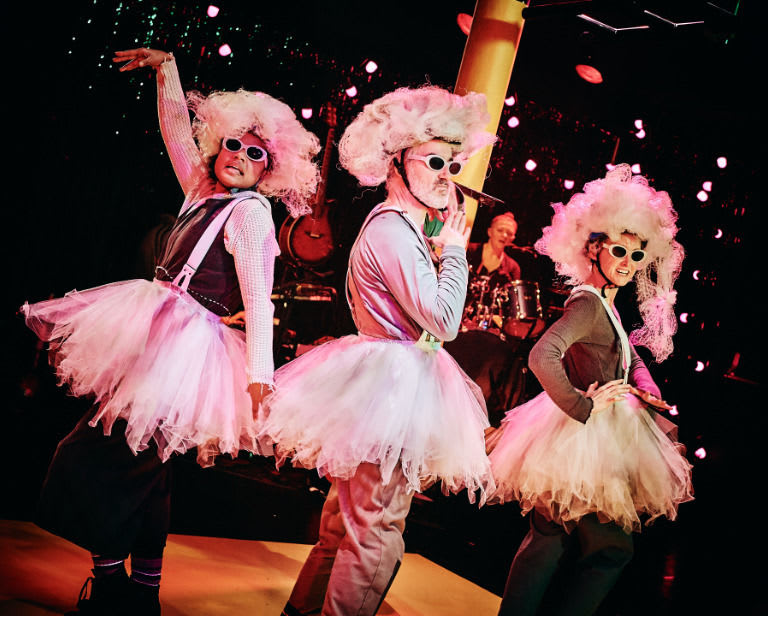 Mary Norton's magical 1950s tale of the tiny people who might be living under our floorboards is reimagined in a Bristolian setting by award-winning writer Bea Roberts. A message of inclusiveness—about the need to cherish our environment and show kindness to strangers however different they may be—is threaded through this captivating family Christmas show that fizzes with exuberance, inventiveness and fun.
The story is framed in the reminiscences of kindly Eddie from Merseyside, revisiting the house where he stayed as a 10-year-old boy. Beneath the boards at 23 Myrtle Avenue lived the miniscule Clock family, teenager Arrietty and her parents Homily and Pod.
Initially apprehensive but excited at the thought of sharing the house with some new 'human beans', the family's contained existence is soon thrown into turmoil by the arrival of Eddie's cleaning-obsessed Aunty Val, determined to update the inconveniently Victorian property in custard yellow and scour its every surface free of accumulated dust.
Quirky and buoyant original music composed by David Ridley, who also takes on the role of young Eddie, lifts the early pace of Nik Partridge's direction, occasionally slowed by the amount of narration required from Simon Armstrong as the older, wiser Eddie. Once the context is established, the ever-present musicians weave in and out of the story, adding to its sense of whimsical enchantment. In the intimate setting of the Factory Theatre, there's great fun to be had with differing scales. The Borrowers grapple with an array of oversized props, from a cotton bud wielded as a weapon to the protective shelter of an empty sardine tin, its lid half peeled away.
As Arrietty becomes emboldened in venturing above the boards, Rosanna Vize's versatile set comes into its own. Clambering along horizontally suspended ladders and sliding down ropes, Arrietty meets Eddie and the pair form an unlikely and frowned-upon friendship, their size difference simply but ingeniously contrasted and alternating in perspective.
Jessica Hayles's brave and curious Arrietty finds her longing to explore the larger world is fulfilled at a cost, but her sense of wonder as she runs through blades of grass far taller than her head is irresistible. Craig Edwards makes the most of his role as the risk-averse protocol-obsessed Pod and there's a lovely lightness to Peta Maurice's adventurous and worldly Homily.
Lucy Tuck, veteran of Tobacco Factory Theatre Christmas productions, steals the show with her every appearance as obnoxious Liverpudlian Aunty Val. She's a one-woman whirlwind of tacky redecoration, vacuuming and barking at Eddie (and the audience) for cluttering up the place; her musical number as she single-handedly takes on a bevy of oversized dust balls is a riot.
When Aunty Val closes in on the perceived threat within her walls and musician Ellie Showering performs an uproarious cameo as pest-controlling Sheila, can Eddie do enough to save the Clock family from their fate?
Danger may come from unexpected sources but so does the prospect of a new beginning. The timeless story of The Borrowers shows us how it's possible to be little yet still overcome great adversity with courage. This beautifully judged show in both performance and tone will surely bring a sprinkling of magic to people of all shapes and sizes this Christmas.
Reviewer: Claire Hayes