The Boy in the Striped Pyjamas
Choreographed by Daniel de Andrade, based on the novel by John Boyne
Northern Ballet
Cast, Doncaster
–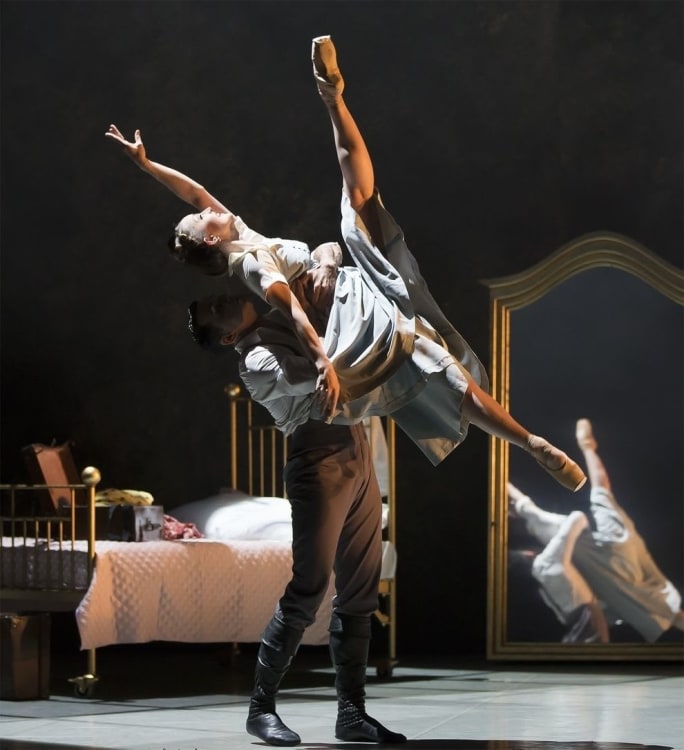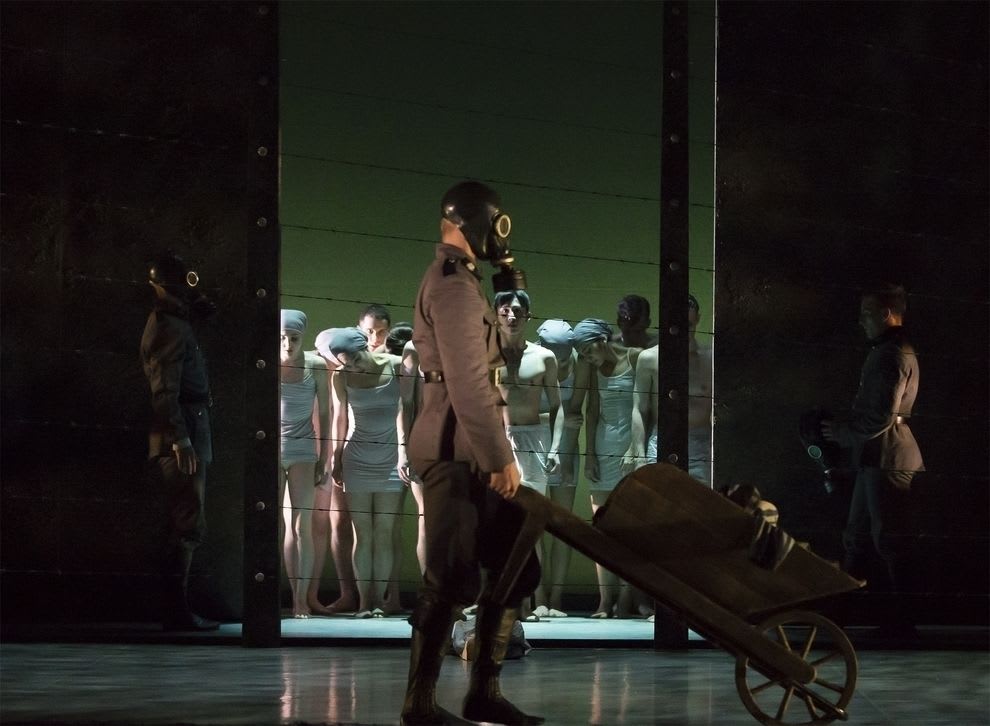 When I learned that Northern Ballet planned to stage a dance piece based on a Holocaust novel, I had serious doubts that it could be done.
Although John Boyne's bestselling children's book The Boy in the Striped Pyjamas (2006) has already been adapted for film and stage, I found myself questioning whether dance was an appropriate medium for exploring such harrowing subject matter. Could the horrors of this tragic period in European history really be translated into physical choreography?
De Andrade's production sticks closely to the original text, which focuses on the relationship between two German boys during the Second World War. Eight-year-old Bruno (Matthew Koon) and his family relocate to the countryside after his Nazi father father (Javier Torres) is placed in command of a concentration camp there. Bruno and his older sister Gretel (Antoinette Brooks-Daw) are shielded from the full horror of his father's activities, but the truth weighs heavily on their mother (Hannah Bateman).
Upon leaving the garden of his new home, lonely Bruno discovers the high wire fence that surrounds the adjacent camp and encounters one of the prisoners trapped behind it, an eight-year-old boy named Shmuel (Filippo Di Vilio) who appears to be wearing striped pyjamas.
The two youngsters strike up an instant friendship, with Bruno sneaking off to see Shmuel whenever he can. However, their relationship turns out to be tragically short-lived.
When The Boy in the Striped Pyjamas was released as a film in 2008, one critic dismissed it as "Shoah for small fry". I firmly believe that great art can be made about the Holocaust—Alain Resnais' documentary Night and Fog (1956) and Art Spiegelman's graphic novel Maus (1991) spring to mind—but some aspects of Boyne's novel make me feel uncomfortable. Although I respect his desire to educate young readers about this horrific episode in European history, his fable-like narrative—with its black and white take on morality—sometimes feels too weak and contrived to carry such a heavy burden.
Despite my reservations about the source text, there is still much to admire in Northern Ballet's production. De Andrade's storytelling is clear and focused, and his choreography vividly reflects the characters' diverse personalities. There is, for example, a striking difference between the ways in which the two main protagonists dance. Matthew Koon's quick and energetic movements—his high kicks and cartwheels—reflect Bruno's youthful joie de vivre and love of play. In stark contrast, Di Vilio's lethargic movements give us some sense of the unbearable suffering that Shmuel has endured as a camp prisoner.
The supporting cast inhabit their various roles with great finesse. There is a beautiful scene between Bruno's parents in which Javier Torres and Hannah Bateman powerfully convey the characters' love for each other. Antoinette Brooks-Daw does a fine job of projecting Gretel's disdain for her social inferiors, and Sean Bates excels as the brutal Lieutenant Kotler, an archetypal Nazi henchman.
The most memorable performance of the night comes from Mlindi Kulashe as the Fury, a malevolent spirit who represents death and the evils of the Third Reich. With his lithe athleticism and strange costume (black rags and gas mask), Kulashe creates a strong sense of foreboding whenever he appears on stage.
Mark Bailey's striking set design evokes the historical era without drowning the stage in period detail. The high wire fence is a powerful visual metaphor, and the scene in which it is removed—thus allowing the two boys to play together—is genuinely moving. Bailey's sets are greatly enhanced by Tim Mitchell's moody lighting designs, which often border on the cinematic; the opening scene at Nazi headquarters reminded me of a film noir from the 1940s. Gary Yershon's doom-laden scare also adds considerably to the sense of impending disaster.
Despite my reservations about the source material, De Andrade's production has many admirable qualities, and I'm sure that admirers of the book will be greatly impressed by Northern Ballet's latest effort.
Reviewer: James Ballands