The Boy in the Striped Pyjamas
Choreographed by Daniel de Andrade, based on the novel by John Boyne
Northern Ballet
Curve Theatre, Leicester
–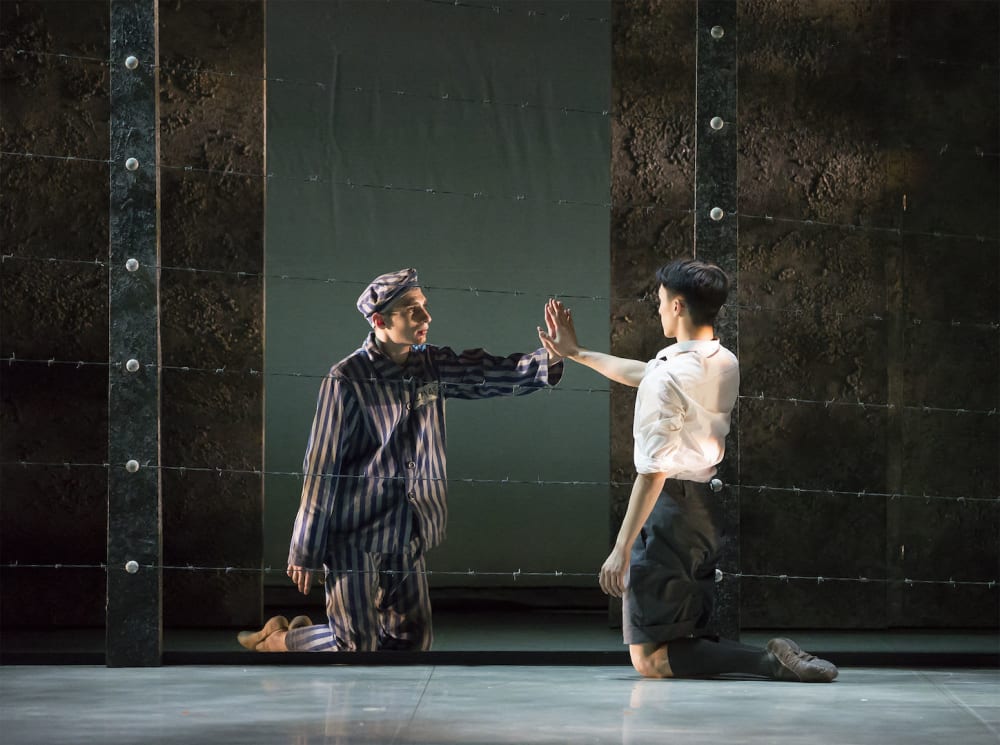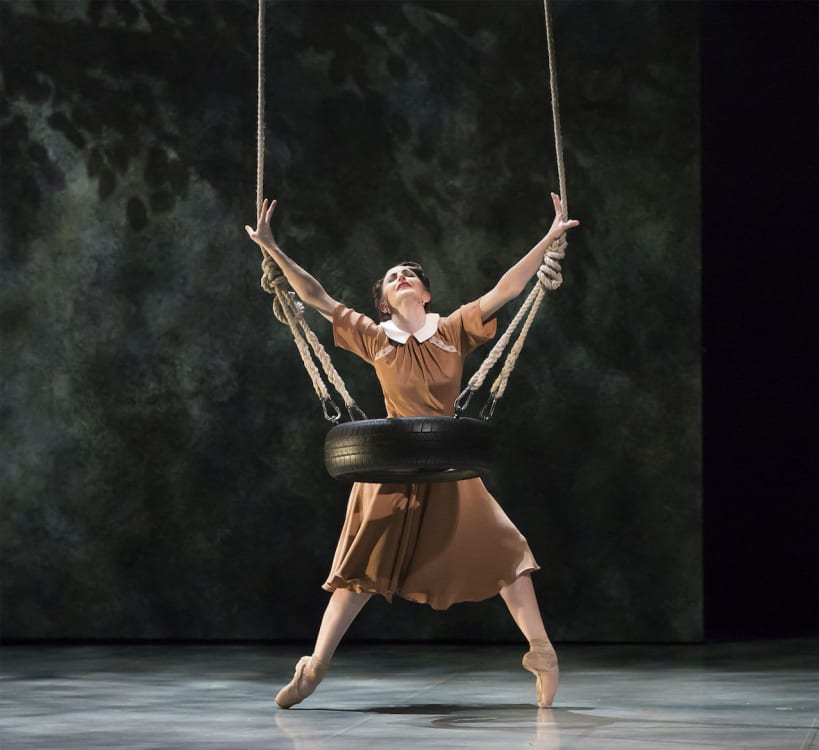 Northern Ballet, "a powerhouse of inventive dance", has taken John Boyne's 2006 novel The Boy in the Striped Pyjamas and created a new ballet, now in the early stages of a national tour. Boyne's take on the Holocaust is a National Curriculum staple, and a peculiarly 20th century fable, no stranger to controversy following accusations that distracting liberties are taken with the reality of life at Auschwitz.
In the novel, our narrator is nine-year-old Bruno, son of a concentration camp commander at Auschwitz, and who gives the book its unusual perspective; Bruno's naivety and lack of understanding of the situation can just about be excused.
Leaving their happy lives in Berlin, Bruno, his older sister Gretel, their mother and newly promoted commandant father are transferred to a mansion not far from the barbed wire of Auschwitz's perimeter fence. Lieutenant Kotler is also stationed at the camp and soon upsets the family dynamics, flirting with both Gretel and Bruno's mother, as well as his cruel treatment of the Jewish servants.
Left to his own devices, Bruno explores his surroundings and meets Shmuel at the fence. Despite their very different situations, they become friends and a series of events leads Bruno to his fateful visit to Shmuel in the camp.
Choreographer and director Daniel de Andrade presents a more linear telling of the story; Bruno is still the central figure, however, the ballet (like the 2008 film version of the novel) depicts scenes without Bruno's presence or viewpoint.
The interpretation of The Fury (Bruno's mishearing of The Führer) is a more abstract figure—a Von Rothbart-like evil presence in black rags and gas mask. Mlindi Kulashe is lithe and athletic in this role, puppet master to the camp commanders and a foreboding figure in the shadows.
Kevin Poeung accurately captures the exuberance and playfulness of young Bruno, and his self-obsessed lack of understanding of others—which comes over strongly in the book—does not feature here. This is no bad thing, and makes their friendship more believable. In the scenes where Bruno and Shmuel (Filippo De Vilio) imagine playing together, Mark Bailey's set transforms into a wide blue sky without the physical barriers of the camp, nor those of ethnic persecution, and gives brief moments of joy.
Sean Bates is an arrogant and vicious Kotler, playing with the impressionable Gretel (Antoinette Brooks-Daw, successfully conveying the awkward transition from girl to young woman). Hannah Bateman (Bruno's Mother) also gives a nuanced performance, as the reality of her husband's role in the war and the purpose of the camp begins to dawn.
Gary Yershon's score is jarring and uncomfortable with little opportunity for melody and the build-up to the final scenes has a persistent note of foreboding. Tim Mitchell's lighting design gives a noir-ish mood to the performance, as well as highlighting the transportation and gassing of prisoners in chilling tableaux.
Does The Boy in the Striped Pyjamas work as a ballet? In the main, this is an evocative and sensitive piece, but with reservations. The explicit depiction of Bruno's Mother's indiscretion with Kotler seems an odd diversion—it is enough for us to see her realisation of the camp's purpose and her husband's role in it without implying this affair as a "relationship breakdown" moment.
The need for dance to exaggerate movement as part of the telling of a story does not always sit well with this subject; for example, depicting Shmuel doubling over dramatically with hunger and exhaustion seems clumsy.
Leaving aside the questions over whether this friendship could ever have occurred, this ballet has creatively interpreted a key moment in our past, adding to the wider debate on how we treat each other, and whether lessons have been learned.
Reviewer: Sally Jack