The Boy in the Striped Pyjamas
Choreographed by Daniel de Andrade, based on the novel by John Boyne
Northern Ballet
Richmond Theatre
–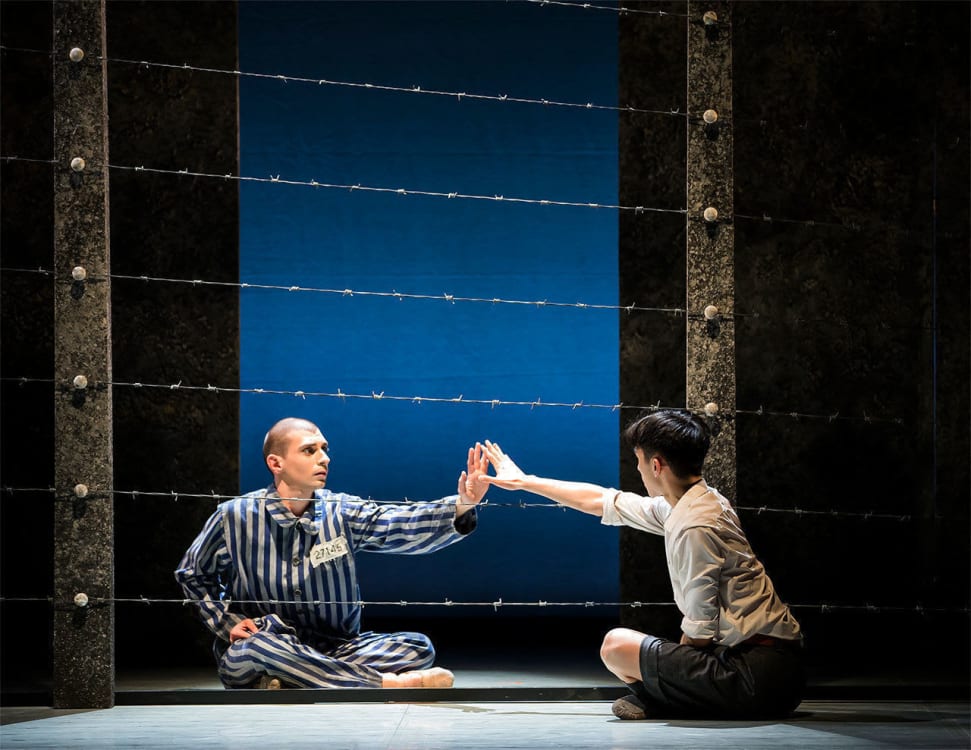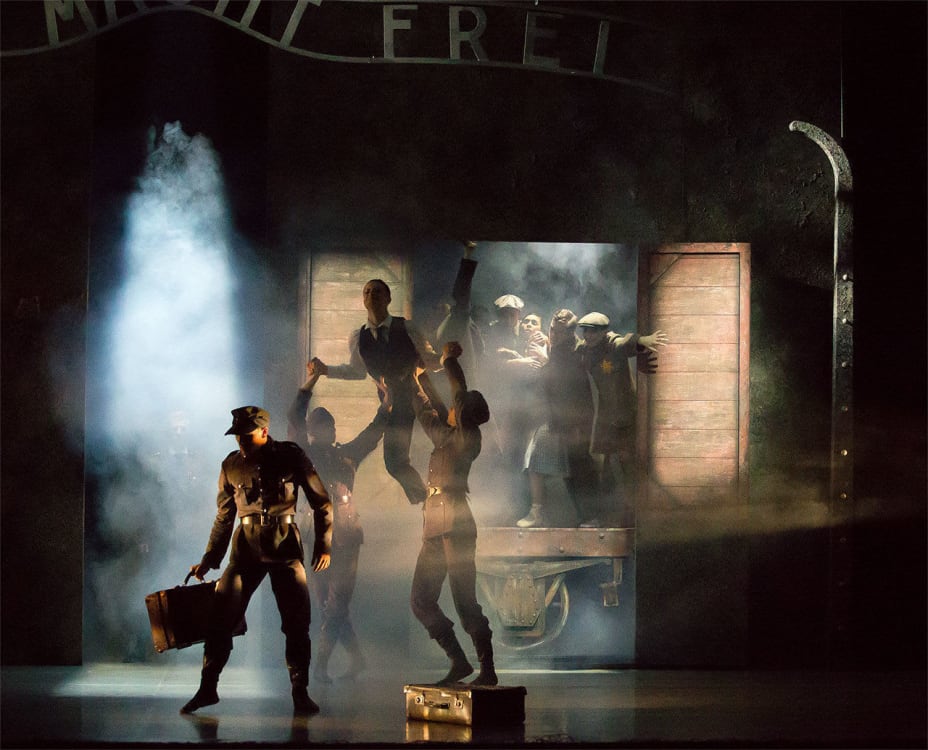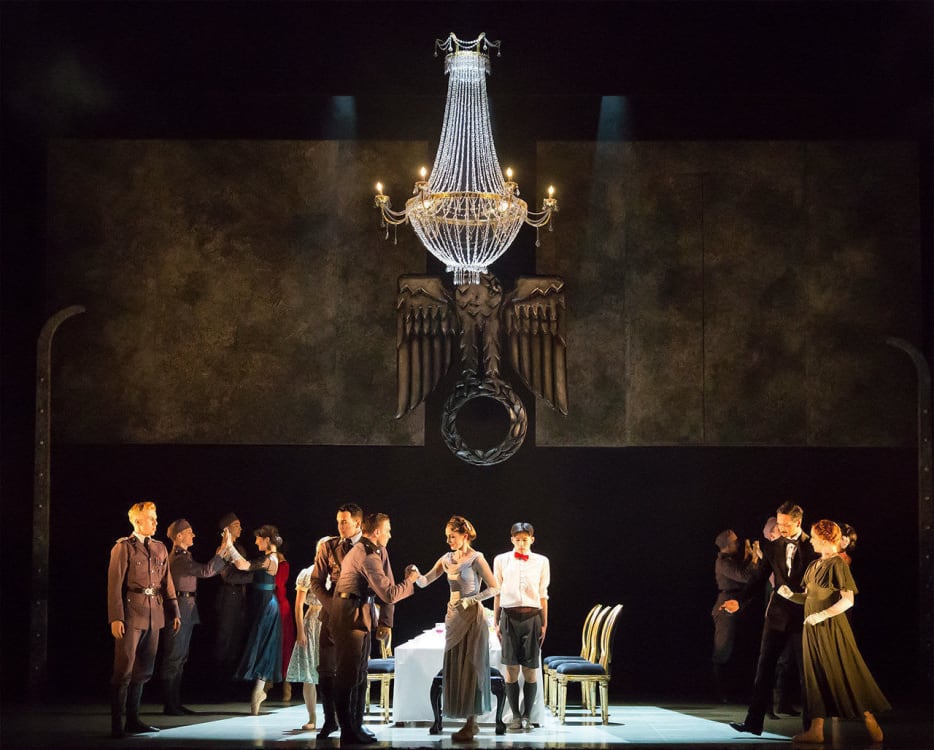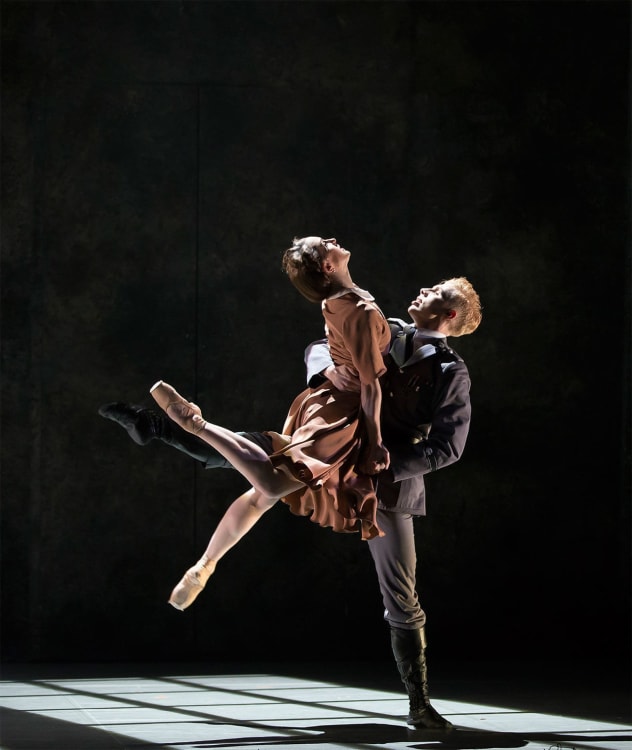 John Boyne's novel about a small boy whose father is Commandant of a Nazi death camp has already been made into a film and a play. Now Daniel de Andrade has created this ballet treatment with a specially commissioned score by Gary Yershon.
I haven't read the book or seen the other adaptations and don't how closely it follows the original but, once it got going, I found it a clear piece of storytelling in its own right.
The Boy in Striped Pyjamas doesn't pretend to documentary accuracy but is more of a fable. It opens with the father of nine-year-old Bruno establishing him as a military figure of authority and introduces the sinister spectre Fury (Bruno's approximation of the Führer) who, in shredded black and a twin respirator gas mask that looks like a death's head, emerges from the shadows to haunt the ballet. With choreography that puts Mlinde Kulashe's lithe body at menacing angles, this is not the man but his pervading influence, the ideology that infiltrates everywhere.
Having shown Javier Torres's newly appointed Commandant as a Fascist figure, he is now seen as the loving father and Bruno happily playing with friends while in the street yellow-star labelled Jews are brutally arrested.
As the family prepares to leave for the new posting, we get a glimpse of Bruno's self-centred naughtiness, easily forgiven in a charming child, his sister's arrogance and the passionate relationship of their parents. Then the fine house is gone and we see archetypically Arian blonde Lt Kotler (Sean Bates) in charge of unloading prisoners from the cattle-truck transports on arrival at what the sign over the gates notoriously identifies as Auschwitz.
Beyond the wire fence, Bruno sees prisoners in what he thinks are pyjamas. Wisely, choreographer de Andrade leaves it to the title to suggest this, but he does devise choreography to suggest Bruno's age and inquisitive nature, not just the liveliness of Nutcracker children but some intriguing bent knee steps. This boy is idiosyncratic: even on a swing he goes sideways not backwards and forwards.
One of the prisoners, Pavel (Nicola Gervasi), is made a house servant and Bruno interacts with him, the man's kindness to Bruno in contrast to the way his masters treat him, but Bruno has no-one his own age to play. At least, not until he encounters prisoner Shmuel (Filippo Di Vilio) on the other side of the wire. In fantasy sequences, the fence and the dark walls that enclose them disappear and they play together against blue skies. He brings Shmuel food and eventually climbs through the wire to join him.
Mercifully, de Andrade's choreography avoids cliché goosesteps. It is fluid and watchable and beautifully danced by but story and presentation put the emphasis on the family, the drama comes from what isn't stated, with the wire fence of Mark Bailey's set loaded with meaning.
This isn't dance loaded with drama. Anyone blind to history would be as innocently unaware as young Bruno as things turn tragic. The critical moment when Bruno slips through the wire is only momentary, the realisation of what has happened comes a beat later, but is there anyone who would not recognize what is happening in what follows?
Yet this version of The Boy in Striped Pyjamas, doesn't stir the emotions, perhaps just as well for, if it draws a young audience, to exploit its drama could lead to nightmares.
Reviewer: Howard Loxton