The Boy in the Striped Pyjamas
From the book by John Boyne, adapted by Angus Jackson
Children's Touring Partnership
The Lowry, Salford
–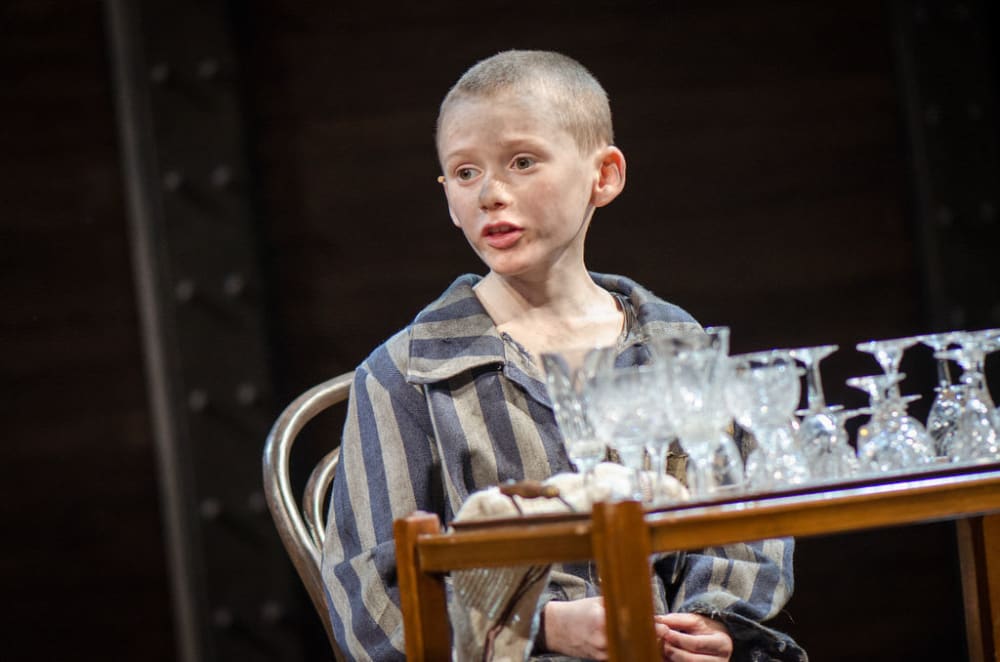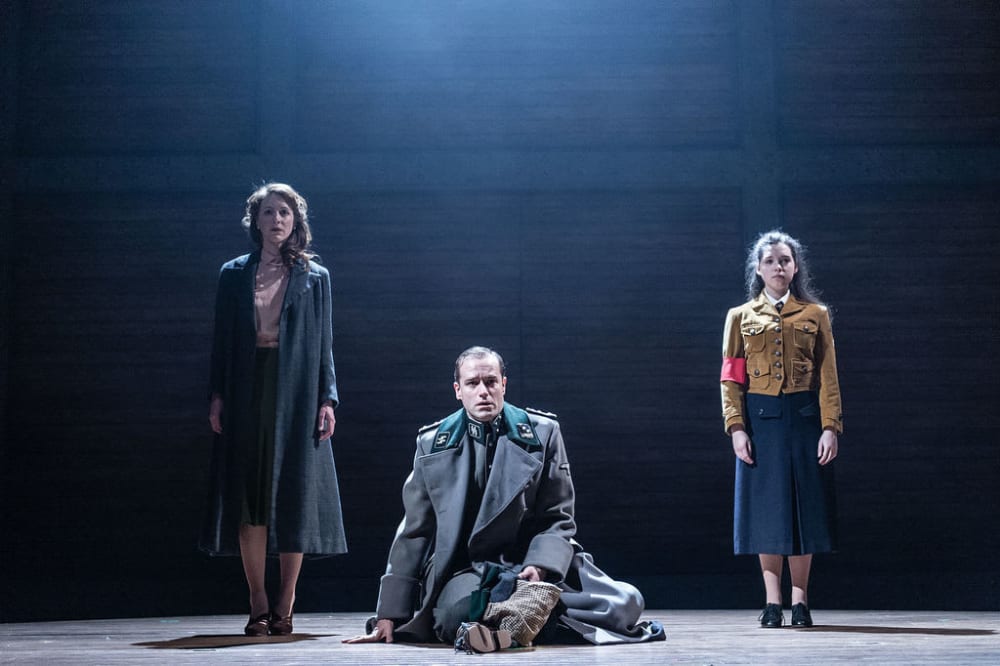 Irish novelist John Boyne's 2006 novel for young people took its readers into the heart of the Holocaust through the innocent eyes of nine-year-old Bruno, giving a fresh take on well-known events.
Angus Jackson's adaptation manages to transfer the telling of the tale from the boy's point of view to the stage very effectively in an impressive production from Children's Touring Partnership under the direction of Joe Murphy.
The story cleverly drip-feeds us information gradually so that the picture of where exactly we are ("Out-With") and what is going on comes together slowly, making us feel both very clever and horrified when it starts to click. Bruno, forced to move away from his friends in Berlin when his soldier father is promoted by "The Fury", gets into trouble for asking too many questions about his new situation.
They are in the country in a place where there are no other children to play with, but he can see from his bedroom window a lot of men and boys in "striped pyjamas" on the other side of a barbed-wire fence. Unknown to his family, he befriends one of the boys, Shmuel, who was born on the same day as him, but can never really understand why they are different and why they have to be separated by the fence.
The ending is easy to predict a good ten minutes before it comes, but it is still absolutely devastating when it arrives.
It's rare to see a touring production that is centred so much on child actors. On press night, Cameron Duncan gave a formidable performance as Bruno (played at other performances by Jabez Cheeseman and Finlay Wright-Stephens) with very good support from Tom Hibberd as Shmuel (also played by Colby Mulgrew and Sam Peterson).
Marianne Oldham gives a beautifully measured performance as Mother, Helen Anderson is the unrepentent and outspoken mother of her Nazi son, Phil Cheadle as Father, and Eleanor Thorn is a very convincing 14-year-old as Bruno's sister Gretel.
The production makes some very effective use of video projection and titles from video designer Andrzej Goulding and music from the great Stephen Warbeck with some beautiful touches from movement director Lizzi Gee to link the scenes together. Bruno's first proper exploration combined with the appearance of the fearsome barbed wire fence before the first meeting of the two boys is fascinating to watch.
After the horrible conclusion, the cast return to say that this couldn't happen today, but they pose it as a question. With an election just a month away, surely no political party would now try to gain power by demonising the "other" and blaming all of our problems on them?
John Boyne's book is an essential read, and this very good staging is certainly worth seeing, and not just by the school parties that filled The Lowry on press night.
Reviewer: David Chadderton