The Boy with Two Hearts
Hamed & Hessam Amiri, adapted for the stage by Phil Porter
Wales Millennium Centre
National Theatre (Dorfman Theatre)
–

Listing details and ticket info...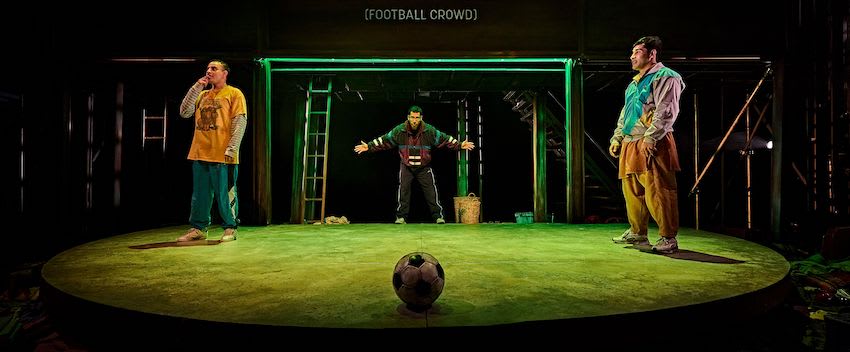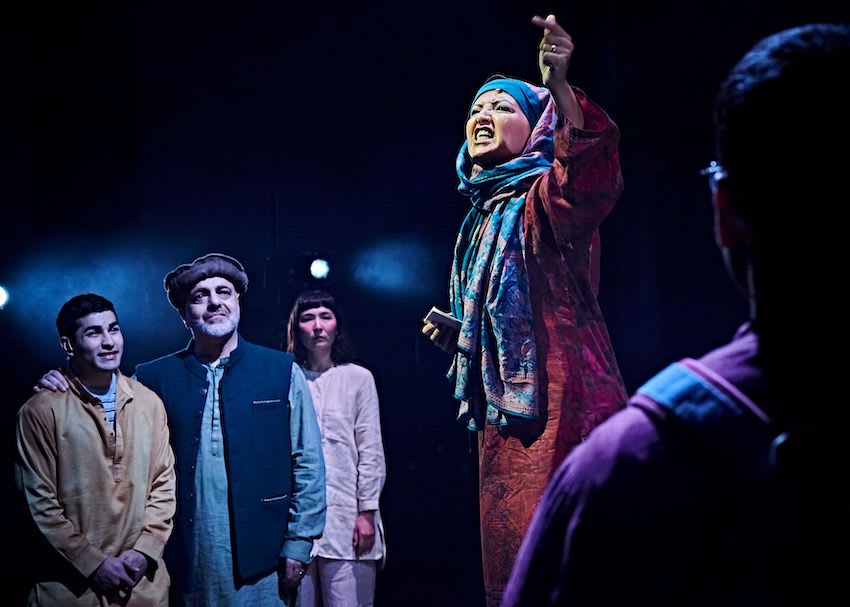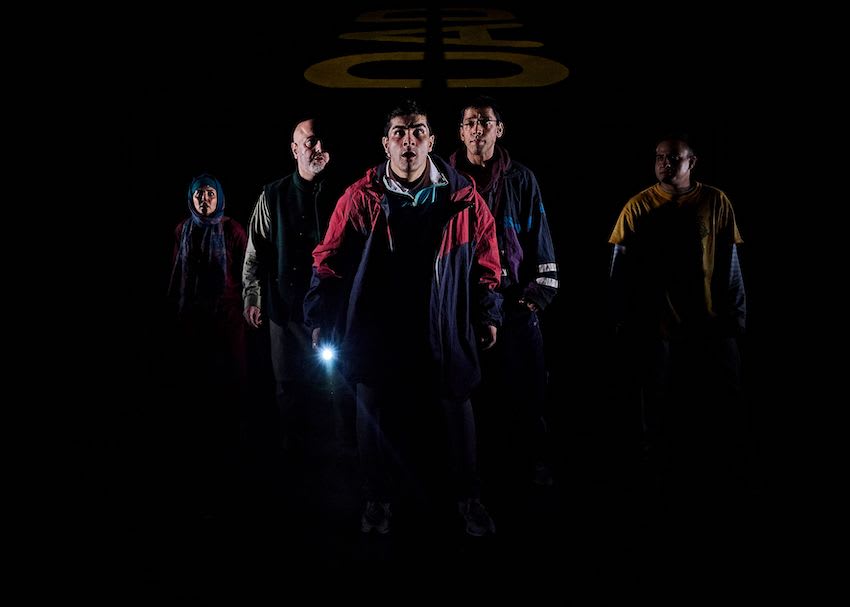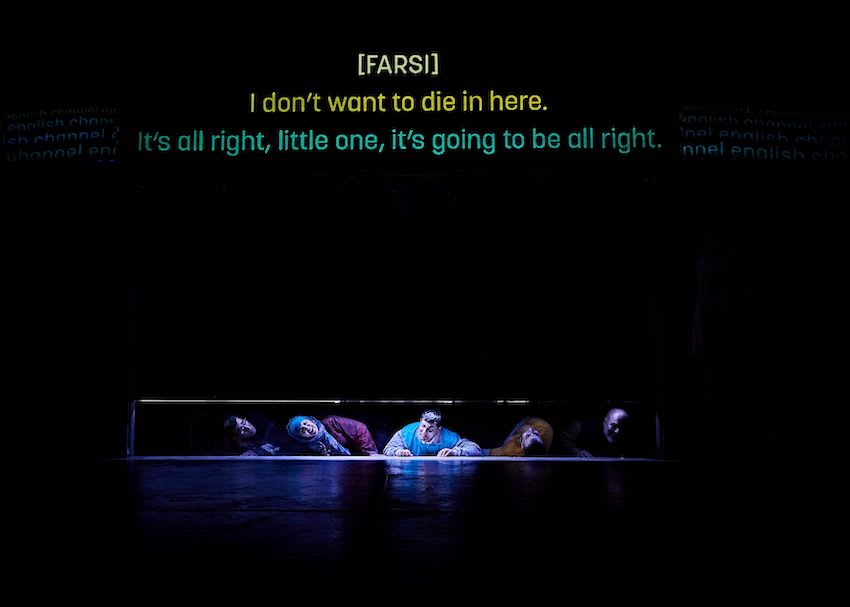 This is the true story of the Amiris, an Afghan family who in 2000 fled their home in Herat in an effort to get to the UK. Mohammed and Fariba's eldest son, 14-year-old Hussein, had a serious heart condition that needed treatment unavailable in Afghanistan. They had always planned to get him to the US or UK but, after Fariba made a public protest against the Taliban's suppression of women's rights, a warrant was issued for her execution. They then had to leave suddenly and secretly, taking younger sons Hamed (10) and Hessam (7) with them.
Twenty years later, Hamed wrote a book about their difficult 18-month journey across Europe and what happened when they got here which, with his younger brother Hessam and adapter Phil Porter, was turned into this play. It premièred a year ago at the Wales Millennium Centre and now reaches the National Theatre.
Media coverage of refugees and illegal immigration has made its perils and privations well known, but this staging makes them personal and visceral, though, since we know they are going to make it, the tension comes from the theatricality with which director Amit Sharma presents it.
Throughout, there are surtitles on a gantry above the stage providing dialogue for those who can't hear it and translations for brief exchanges in Farsi, but Hayley Egan's projections do much more. Imaginative typography has the word "sun" multiple times in a roundel rise up, or offer a crescent of repeated moons. As we hear a military lorry, the words take on a vehicle shape; the English Channel gets represented by its wave-like repetition. Sometimes, instead of a graphic, there will be an airport departures display, or the pulse of a medical monitor or panel may slide back to revealing the whole family hiding not just in the boot of a car but crammed into a secret compartment within the boot.
The Amiris seem, indeed are, such a loving family, you can't help but love them too. Dana Haqjoo's Mohammed and Houda Echouaini's Fariba seem perfect parents and he is totally supportive when she makes her schoolyard speech for women's rights.
Ahmad Sakhi presents Hussein as studious and sensible, Farshid Rokey's Hamed is a talker more full of himself, while little Hessam (Shamail Ali) more obviously vulnerable and frightened. They are played by adult actors but with vitality that makes you forget that. Singer Elaha Soroor begins the performance with a pensive song in Farsi and the tabla-led music that she has composed with Tic Ashfield underscores key points in the drama.
This cast play all the other roles too; with a twist of the body, perhaps helped by one of their fellows, they shed a jacket or slip on a white gown to come a border officer, a people trafficker or a doctor.
While all the Amiris are played with a warm humanity, such stylised movement, including Hussein's dramatic arrhythmia attacks and the presentation of a near suffocation lorry trip, gives a certain distancing which stops it getting too bleak.
Apart from Fariba's initial outcry, this isn't overtly political; this tells the experience of boys not yet in their teens. There are questions unanswered, such as how did Mohammed get away after being arrested, how you contact and deal with the traffickers, but these boys weren't party to those things.
Though the facts are clearly presented, this isn't a horror story; it is driven by hope and by love—family love and the love shown by friendly strangers. When the Amiris do reach the United Kingdom, they may not get to play for Man United but Hussein does get the treatment they had hoped for and, though that isn't the end of the story, Hamed and Hessam finally offer this play as a thank you to the doctors and nurses of the NHS and to all those who helped them in their journey across Europe.
Reviewer: Howard Loxton