The Boys Upstairs
Jason Mitchell
Above the Stag Theatre
–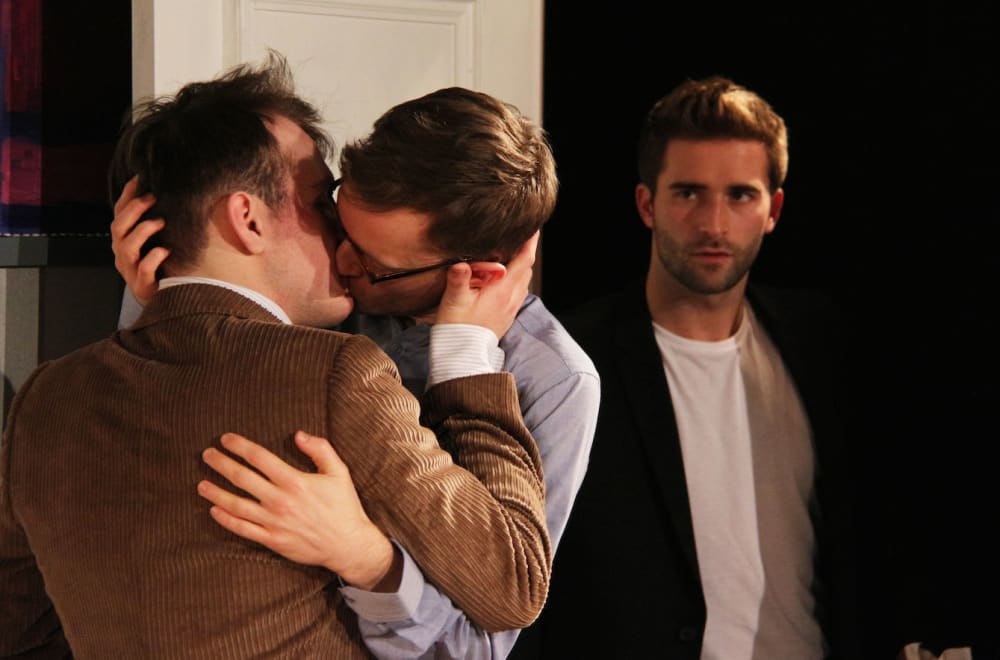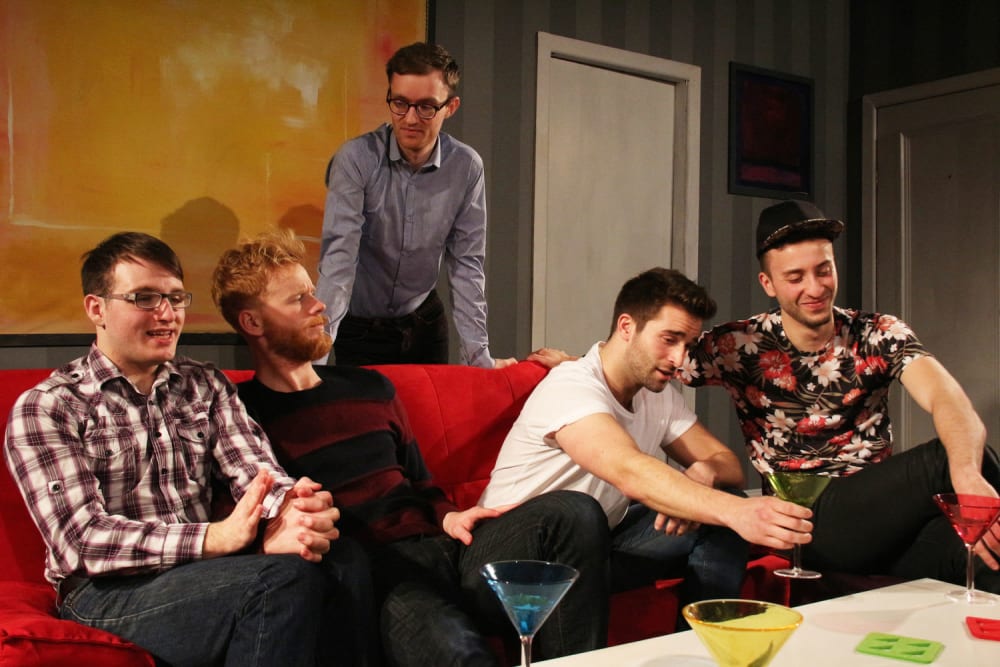 This fast and very funny comedy, here getting its British première, is a very appropriate production for what describes itself as Britain's only theatre catering especially for a GLBT audience.
It presents a couple, Josh and Seth, who were an affair at university and now friends sharing a New York apartment. They are waiting with a camp champagne welcome for the arrival of another friend from university who has been living the life in Paris.
They open the door expecting their fashionista friend, but it's not him. Instead it is a dishy guy, played by Daniel Garcia, who has just moved in downstairs. He wants to borrow a screwdriver. He seems very straight—but is he?
Later that gets answered in a plot that gets its laughs from everything from one-night stands and rampant sexuality to love-lorn, love lost, love regained and dull domesticity.
Simon Walton and Stanley Eldridge play Josh and Seth, the "boys upstairs": Josh is a fluttery writer with a flair for cocktails who is looking for love and Seth a school teacher is on the verge of a settled relationship with Hugh O'Donnell's rather boringly homely Matt.
Returning from Europe, where he found too many guys "only appeared gay", is Ashley, the liveliest of Southern Belles who's "just a girl who can't say no" and is soon bringing all her pick-ups back to the boys' apartment.
This isn't a play about gay issues. It is a piece of froth, though not untruthful; you may know guys just like this lot. You laugh with rather than at them. It sets out to give a gay audience a good time and, though sometimes deliberately crude and tacky, it is played with an energy and affection that keep it ever effervescent. Director Andrew Beckett doesn't allow time to question as one laugh leads to another.
There is nothing bashful about the humour; it certainly isn't for the prudish. Non-gay punters will need to be relaxed and a little familiar with gay lifestyle to find it as funny as did the almost all-male first night audience.
Joe Leather almost steals the show as sex-driven Ashley but, however competitive the characters, this is an example of excellent teamwork, though one has to single out Hugh O'Donnell's parade of doubles as Ashley's pick-ups from Essex boy in Manhattan to a musical theatre queen who talks (or rather trills) in Broadway quotes—hilarious!
Reviewer: Howard Loxton