The Brave Little Tailor
Philip Pullman
Unicorn Theatre and Illuminations
–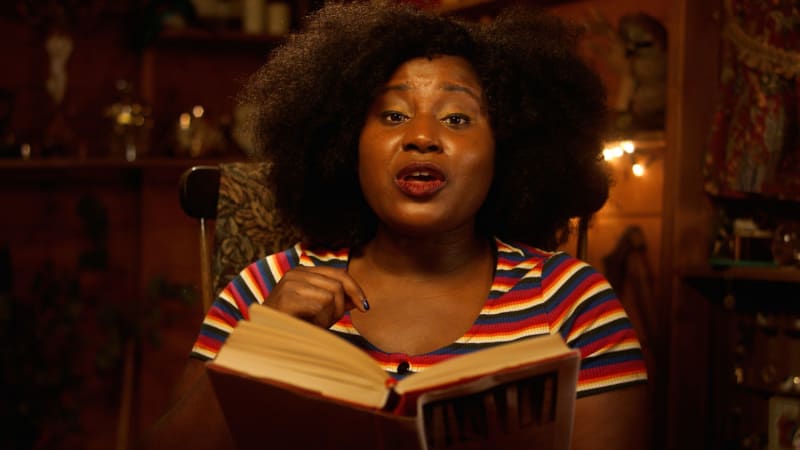 The second in the Unicorn's selection of Philip Pullman's stories is his version of Grimms' tale of the quick-witted tailor who claimed to have killed "seven with one blow" (and he did: flies that was). He cleverly contrived to use his apparent power and the gullibility of others to soar through society right to the very top.
It's directed by Ola Ince and read by Susan Wokoma, whose vigorous performance, aided by Jon McLeod's background score and a few camera tricks from director of photography Tom Wootton, makes it an in-yer-face telling that should hold any youngster's attention making half an hour pass in a moment.
Should we admire the lowly little man who makes it big time, censure the conman for his deception or see the warning in people so easily taken in by his duplicity? There is something to learn from each element in this version of the story.
Reviewer: Howard Loxton