The Bread and The Beer

Tristan Bernays
Underbelly, Cowgate
–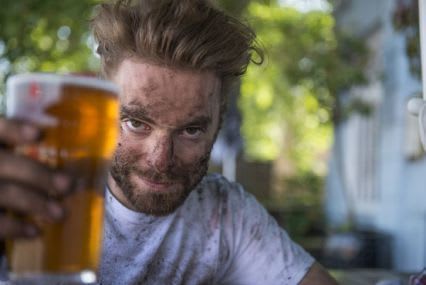 When a body is uncovered by workmen digging in a London street, the ageless but bedraggled form of John Barleycorn, spirit of bread and beer, is unleashed upon an unsuspecting Friday evening's happy hour in the centre of the office culture.
By feasting the populace of the city on his blood-red beer, he works the people into a frenzy of rememberance of the olden times.
It's quite a feat to create a modern fable of London town. However in crafting The Bread and The Beer, writer and performer Tristan Bernays has evoked an age-old oral tradition of fireside tale spinning with a modern bent.
There's more than a touch of Puckish mischief in his wild eyes and loping physicality onstage. His delivery is welcoming but with a sly glint of the eye that makes the entire escapade feel all the more enticing.
It's a wonderfully lascivious and raw piece of theatre, brimming with a deep animalistic desire to cavort and dance, which is thoroughly engrained in the audience by the shows breathless rampage towards the closing moments.
When you emerge into the bright Edinburgh afternoon, you'll wish it was already evening and no-one will judge you for going straight to the nearest pub for a pint of heavy.
Reviewer: Graeme Strachan