The Brief Life and Mysterious Death of Boris III, King of Bulgaria: Part The First
Joseph Cullen & Sasha Wilson
Claire Gilbert for Out Of The Forest Theatre
The Vaults (cavern) Leake Street
–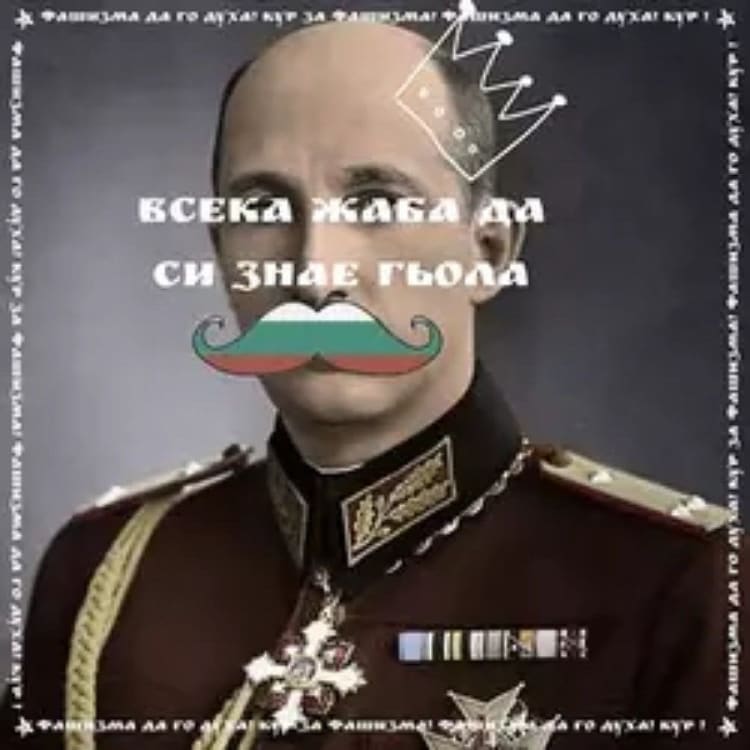 There's this puzzled, slightly irritated expression, on the face of Joseph Cullen as Boris III of Bulgaria. He only wanted to rule the country and here he was having to make decisions because Europe was having this Second World War. The great problem for Boris was deciding where Bulgaria should stand on the horrific events that were to tear the continent apart. Since doing nothing looked very risky, Boris decided the country would be sort of neutral, as in being loosely attached to the Nazi regime.
And since the Germans had a thing about doing terrible things to Jewish people, he would be sort of neutral on that by saying things officially supportive while being awkward with the practicalities of transportation—after all, his dentist was Jewish. Since he had a lot to do looking mildly irritated with the world, it was lucky there were also in this play others such as a religious leader and a well-placed secretary to help scupper the murderous plans of German and Bulgarian Nazis.
This quite brilliant glimpse of European history is performed with singing and a good deal of humour by a cast of five very confident players of multiple roles. A lot of the humour comes from Joseph himself who, with incredible comic timing, manages to generate laughter, sometimes with just a word.
Boris may have begun the show with the claim to have saved the lives of thousands of Jewish people, but by the end there is a much more critical view that includes the extermination of some 11,000 Jewish residents of Thrace in Greece and Macedonia in Yugoslavia who were rounded up by Bulgarian police in April 1941.
This is a brisk, exciting glance at a terrible time in Bulgarian history, which leavens the horror with a reminder of the many Bulgarian people who did make a stand of the kind that included the character who says, "if you try to take them out by train, we will lie on the tracks in front of that train."
Reviewer: Keith Mckenna