The Bubbly Black Girl Sheds Her Chameleon Skin
Book, music and lyrics by Kirsten Childs
Theatre Royal, Stratford East
–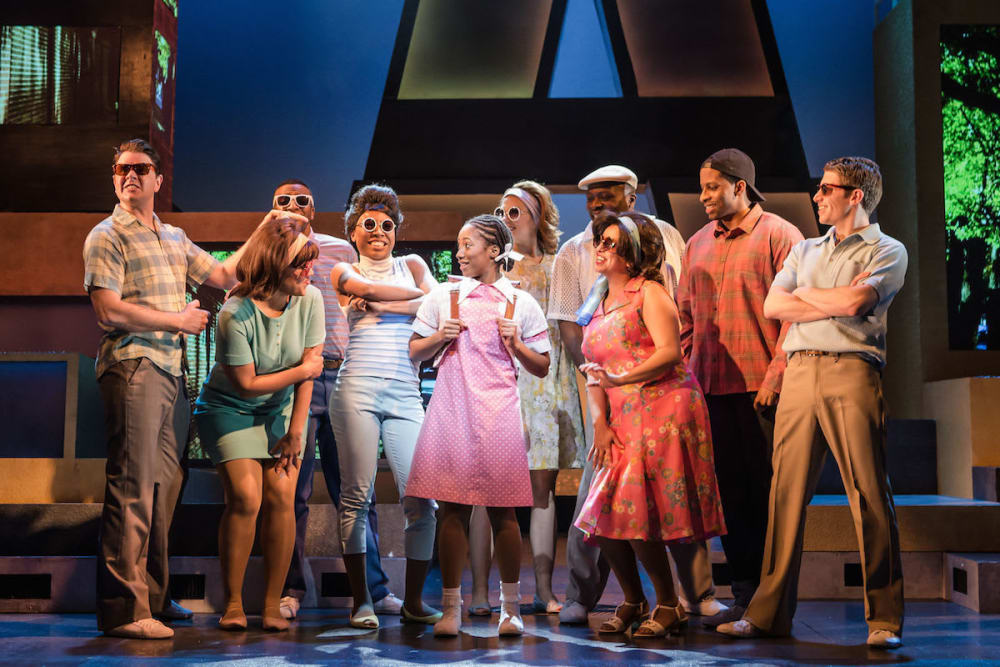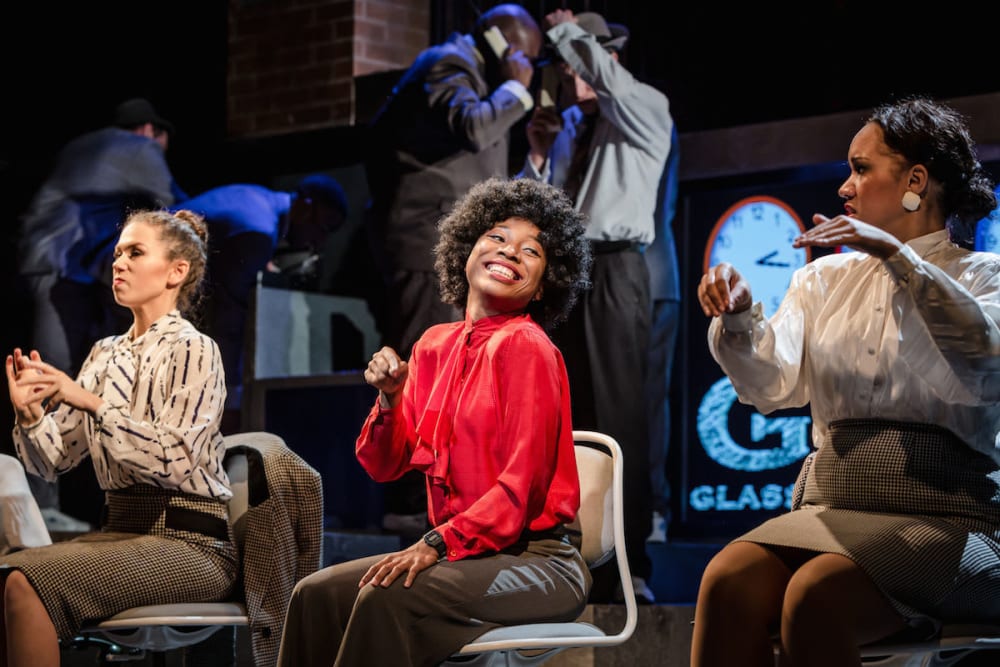 This bright and entertaining show has taken a long time to reach us. It opened off-Broadway in 1999 and this is its European première. Writer, composer and lyricist Kirsten Childs draws partly on her own experience for this story of a black girl who grows up to achieve her childhood dream of being a dancer but takes some time to come to terms with her black skin.
The story of Viveca Stanton starts in California in the 1960s and takes her to 1990s New York. Its opening number "Welcome to My LA" sets schoolgirl Viveca in a world that seems to believe in the American Dream. In her imagination when she dances she's shimmying in her underwear like something she's seen on TV. When school chum and next door neighbour Gregory tells her that black girls have been blown up by the Klan in Alabama, she turns for reassurance to her white doll Chitty Chatty, a toy which talks when you pull on a string.
It is something of a wake-up call when at ballet class a pale-skinned girl, less talented and not as pretty or bubbly, gets cast as Sleeping Beauty. But she gets on with her schoolwork, makes friends with the white kids, so much so that she gets called on Oreo (chocolate outside, white inside like the cookie). Even her favourite toy turns out to be a white-wigged, whitewashed black doll.
Tracing a path through years of flower power and protest movement, Viveca moves eventually to New York. Auditioning for Broadway in the '80s, she finds herself conforming, forced into stereotype Gone With the Wind black characterisation to get the job.
The Bubbly Black Girl… isn't a history of the protest movement. It moves very lightly over four decades of struggle to make its point through personal story to target black awareness. One might hope its message today isn't needed but those skin creams and hair straighteners are still out there.
But this show isn't a lecture—it's a celebration of achievement. Viveca doesn't get the lead in a Broadway Proust-based musical The Kookie Madeleine (can you believe it?) but she goes on to do her own thing.
The numbers are lively, things often hilarious, and the dancing (choreographed by Mykal Rand) fantastic. Karis Jack is stunning as the Young Viveca, communicating clearly even though I couldn't actually understand half her lyrics. Sophia Mackay takes over as Older Viveca, less frantic-limbed but still lively. Jay Marsh is warm, delightful and so lithe as next door's Gregory, Ashley Joseph equally rubber-limbed as short-term boy friend Lucas (a nice comment on certain black male sexism) and Shelley Williams outrageously funny as his Granny.
Rosa Maggiora's formal platforms and skyscraper boxes work in harmony with Tim Reid's video and Chris Davey's lighting to allow a staging that is fluid and exciting. Sound balance could have favoured voices more strongly on press night but the lyrics seem relatively simple so we may not have missed much and director Josette Bushell-Mingo gets such energy and commitment from the whole of her company that such comment seems like carping. My companion, a young lady who claims she doesn't like musicals, admitted she thoroughly enjoyed it!
This production of The Bubbly Black Girl Sheds Her Chameleon Skin moves to the Belgrade Theatre Coventry in April. I can't imagine that is the last we will see of it.
Reviewer: Howard Loxton