The Burial
Bola Agbaje
StoneCrabs Theatre
The Albany
–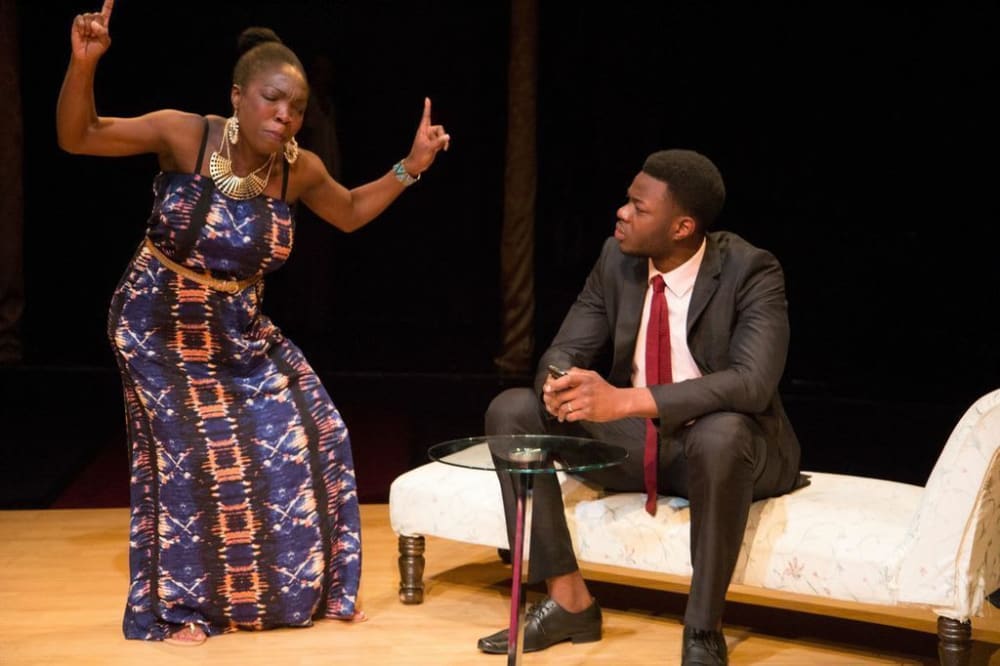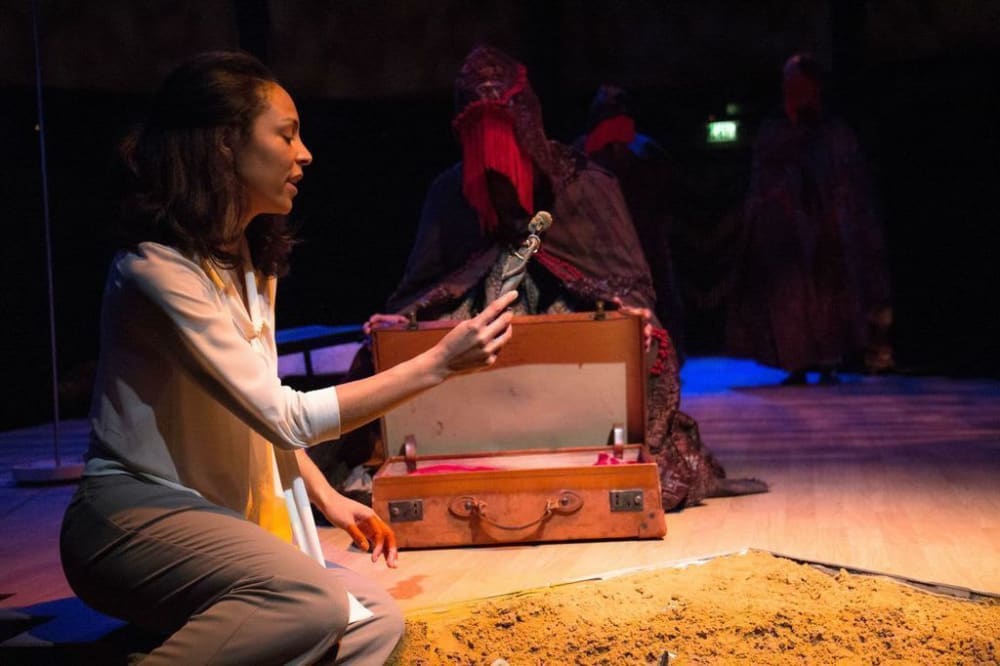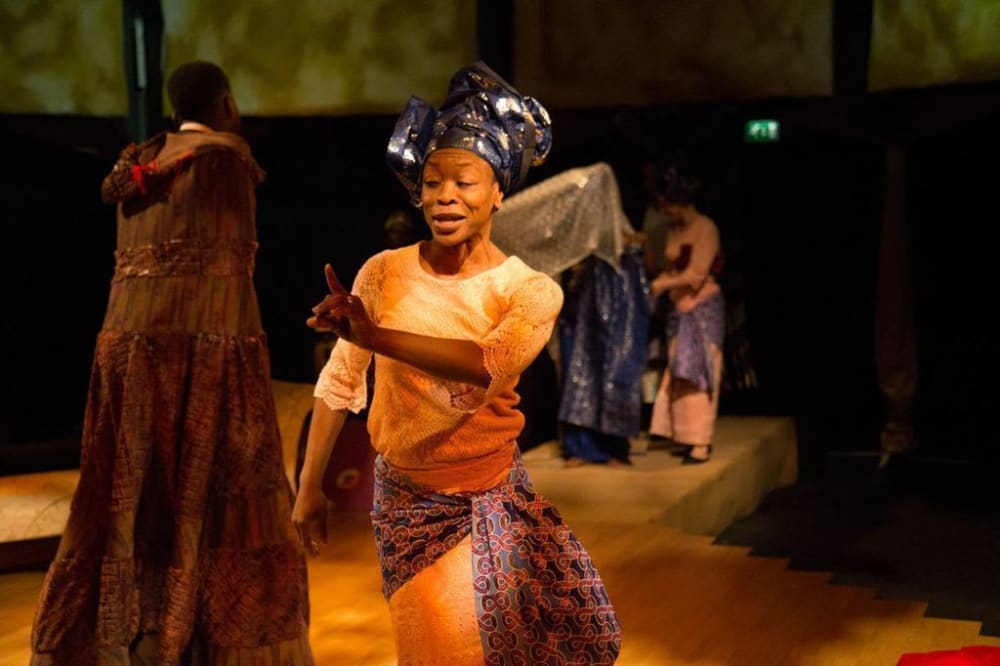 The Albany, a leading performing arts venue in Lewisham, prides itself on a programme that shouts about the vast cultural differences found in South-East London.
The Burial, written by Bola Agbaje a former student of the Young Writers Programme at the Royal Court Theatre, is no different; debating loyalty to one another and religion, reincarnation and who remains the lawful wife to a late father, it has many interesting questions to ask and is made up of an experienced and trained cast and creative team.
Funmi (Kemi-Bo Jacobs) and Ike (Tunji Lucas) haven't had the best recent history, what with the loss of their unborn child. We're informed of how she feels her father hates her for marrying a Buddhist, and how she's determined that "something doesn't feel right".
This multi-layered production, which is staged in-the-round (Richard Andrzejewski), is set in the flat of this couple that we've just met. Within minutes of the play starting, Funmi's father dies and the timely arrival of his two wives—Aunty Iyabo (Karlina Grace) and Ngozi (Pamela Okoroafor)—sends the residence into chaos.
There are sound effects aplenty (Dinah Mullen), which help to make it a somewhat dark production, and the live music, with Sola Bankole doing an excellent job on the drums, is a lovely, authentic touch. Whilst the vocal performances are on point, it's a shame that the most moving moments are delivered in ways that alienate us, therefore creating an air of total indifference.
Arguments between the wife from Nigeria, and the wife currently residing in London are a highlight for a few moments, until they become predictable and repetitive. Jacobs delivers a commendable performance as the understandably tormented Funmi, but Lucas seems to have misplaced all of his emotion completely and a variance in expression would be much more engaging.
It would be nice not to need everything spelled out to us, and more moments like Jacobs's foreign rendition of the recognisable Stand By Me would go down a treat, even if it does feel slightly like a creepy séance.
There are ample opportunities for us to feel sympathetic or moved, but they're all hindered by the fact that this production is never going to be a highlight of a career for anyone involved, and there's only so much of the same debate that we can care to witness. Just hurry up, and get the funeral over with.
Reviewer: Adam Penny