The Burning Tower
Helena Thompson
SPID Theatre in association with Bush Theatre
Kensal House Estate
–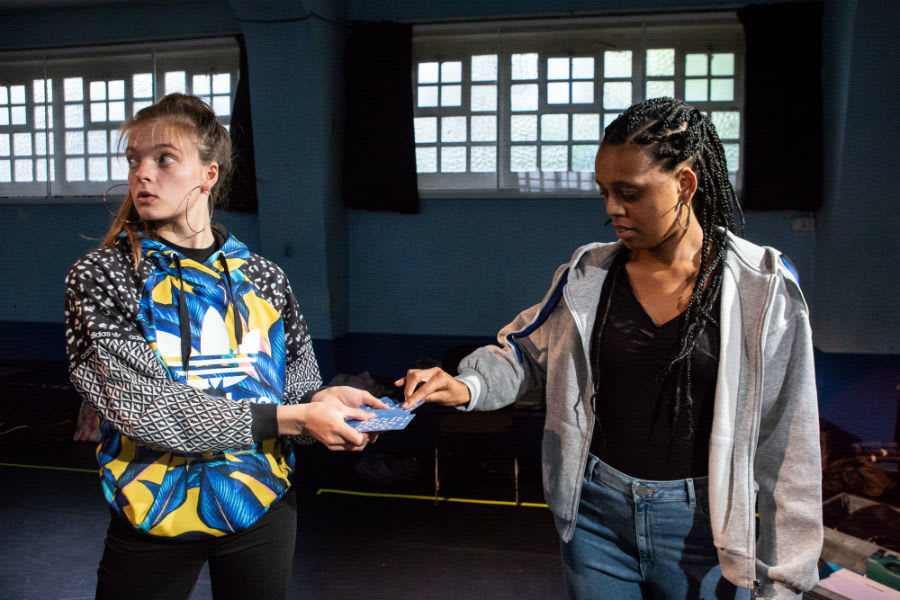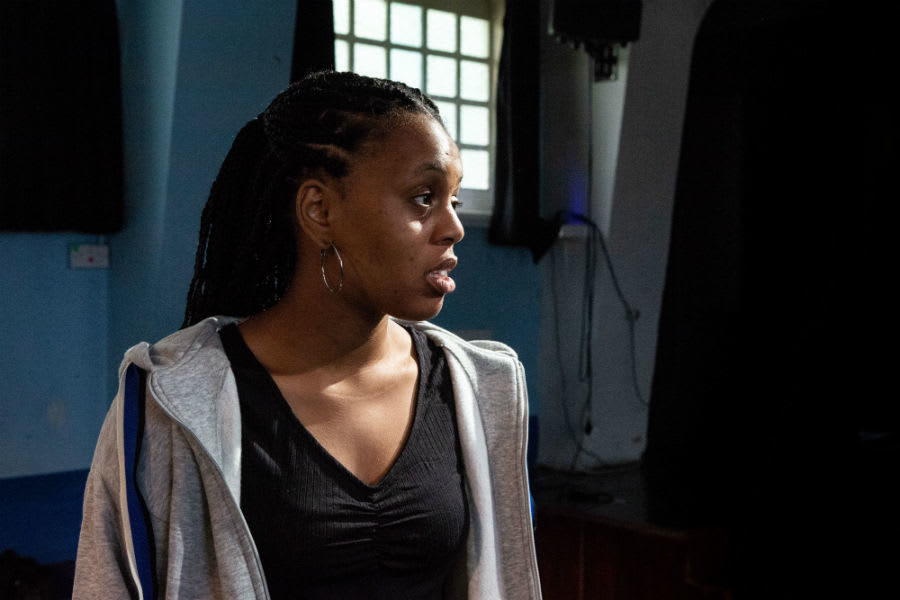 It seemed straightforward to Em (Alice Franziska) and Sarah (Bianca Stephens) in Helena Thompson's play The Burning Tower.
At each corner of the square of chairs, they had mounted a display of pictures and information concerning their research into social housing. In one corner were the pictures of early reformers such as Octavia Hill. Another gave the experience of the Windrush generation and a third was dedicated to Grenfell.
Their role was to use the central space to introduce the display and perhaps answer a few questions. Sarah describes herself as a youth ambassador. Em, keen to seem street-hard, prefers to describe herself as "an activist. Em is for mayhem. Em is for madness."
We later hear the unusual way they became friends but, in that early moment, all they are expecting to do is introduce the display and a few recordings they have made of their interviews with residents of social housing.
It seems straightforward till the lights go out and a mysterious woman (Hayley Carmichael) arrives with questions and comments of her own about the state of housing in Britain. Thrown off balance, the two friends find themselves speaking about things they had never meant to talk about.
In the most moving section of the play, Sarah reveals that she is a survivor of the Grenfell fire who had dragged her mother out "when she was too scared to move." And although they were given refuge at her gran's in the block opposite, she still suffers memories of that night, of the things she saw and the screams she heard. She also no longer feels she belongs anywhere. She admits that Grenfell was a deathtrap but it was also a home, her friends and a place where she had belonged.
The actors' performances are engaging and believable, the overall mood of the play gentle and hopeful. One element of that hope comes from the words written on numbered sheets handed out to audience members to read out if, unlike me, you haven't lost it by the time the number on your sheet is called.
On September 3, the BBC reported that, "the number of local authority homes in London has fallen by 100,000 since 2003," and, despite a London housing waiting list of some 250,000, there are plans to demolish council houses that will affect another 31,000 residents.
It's clear there is something very rotten about a government policy that has redefined housing as an investment opportunity rather than homes to live in. This show helps remind us of a different, better way of seeing social housing.
Reviewer: Keith Mckenna