The Butterfly Lion
Michael Morpurgo, adapted by Daniel Buckroyd
New Perspectives Theatre Company in a co-production with Curve, Leicester and Derby Theatre
Derby Theatre
–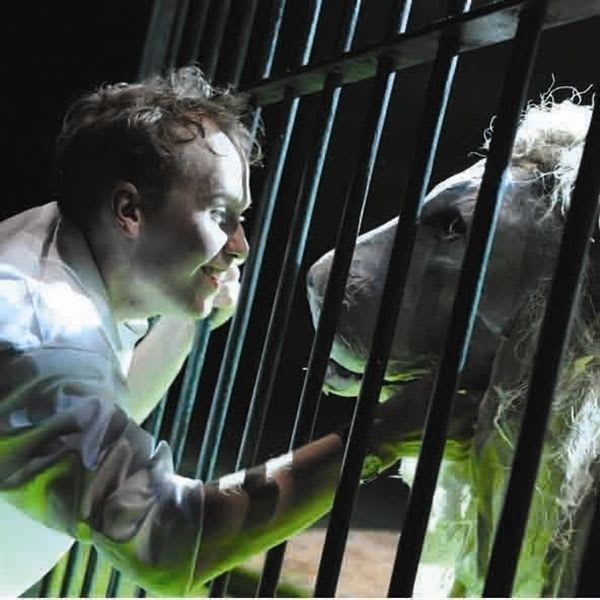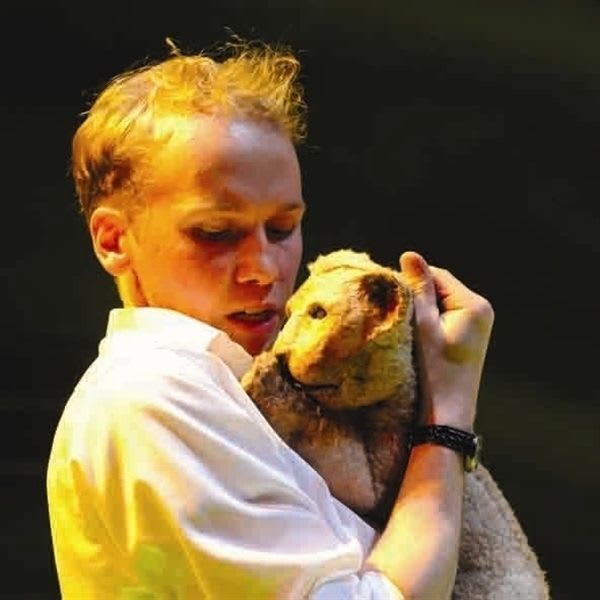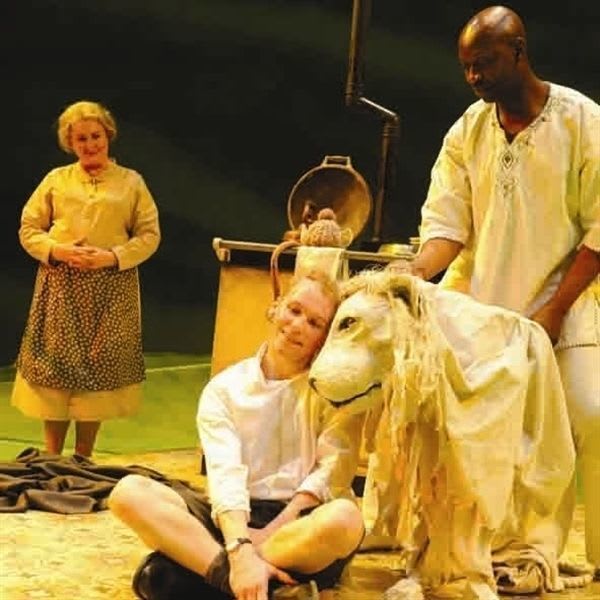 Much of the publicity surrounding this adaptation of the former Children's Laureate's 1996 novel has centred on Gwen Taylor's first appearance on a Derby stage for 14 years.
Since she featured in the former Derby Playhouse's presentation of Tennessee Williams's The Glass Menagerie, she's cemented her reputation as one of our finest actresses which culminated recently in a six-month stint on Coronation Street.
Obviously The Butterfly Lion isn't just about Gwen Taylor. It also shows that at the moment Michael Morpurgo can't do any wrong.
His 2007 offering War Horse keeps going from strength to strength, another of his 120-odd books, Private Peaceful, was adapted for the stage last year and now a new audience is discovering one of his personal favourites.
Nottinghamshire-based New Perspectives Theatre Company actually took The Butterfly Lion on a small-scale tour in 2004. Now its artistic director Daniel Buckroyd who did the first adaptation has expanded the work.
The production doesn't have the epic, tear-inducing qualities of War Horse—but it's still a poignant, moving tale.
The story involves a young boy, Bertie, who rescues an orphaned white lion cub from the African Veld. When the cub is sold to a circus owner and shipped off to Europe, young Bertie vows to see his friend again.
There are many twists and turns to his momentous life before the momentous day finally arrives.
Buckroyd, who also directs, has done an astonishingly good job with The Butterfly Lion. It has adventure, passion and charm in abundance.
The stage is transformed with only a few props from a family's kitchen into the wilds of Africa, with evocative music throughout.
So, what of Gwen Taylor? Her role as Millie calls for her to drive the story along as the narrator and she does that with élan. She also has to tell her own adventure and gives a fairly convincing performance as a ten-year-old.
Joe Jameson is outstanding as Bertie. He displays all the characteristics of a young boy with impossible dreams who grows up into a young man sent to fight in the First World War. You feel sympathy for his plight and you want him to come out on top in whatever he does.
Robert Curtis gives a gritty portrayal of Bertie's harsh, dominant father; Israel Oyelumade is especially appealing when he operates the life-sized lion puppet and also doubles up as a second narrator; Msimisi Dlamini gives a delightful portrait of the French circus owner Merlot; and there's good support from Christopher Hogben and Sanchia McCormack.
The play's themes of loyalty, friendship, courage and standing up for your beliefs resonate with adults who'll find plenty to impress and please them in this adaptation.
The real test of a production like this, though, is how it's received by children. The second half, when Bertie goes off to war, is much darker than the first and as a whole the production might be a little complicated for some younger theatregoers.
But suffice to say a large number of youngsters who were in the audience when I saw The Butterfly Lion were attentive throughout. They were so enthralled that you couldn't hear a single sweet wrapper during the evening.
The Butterfly Lion doesn't quite have the immense power and sorrowful qualities of War Horse. But Buckroyd's adaptation is captivating and endearing in equal measure. Morpurgo would be proud of it.
Reviewer: Steve Orme