The Canterville Ghost
Oscar Wilde, adapted by Anthony Weigh
Union Theatre
Unicorn Theatre (Weston Theatre)
–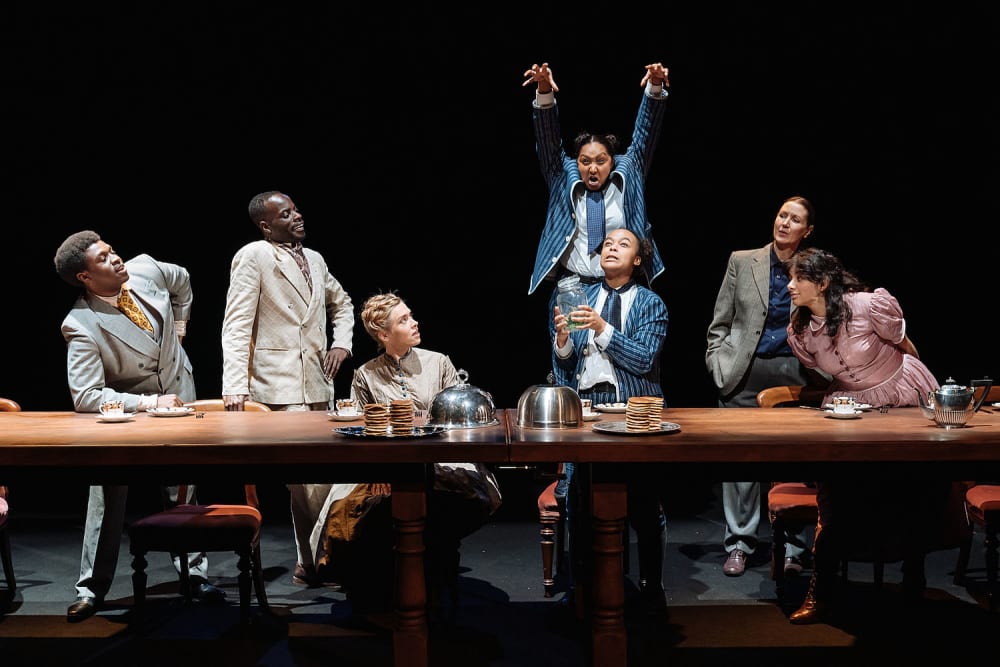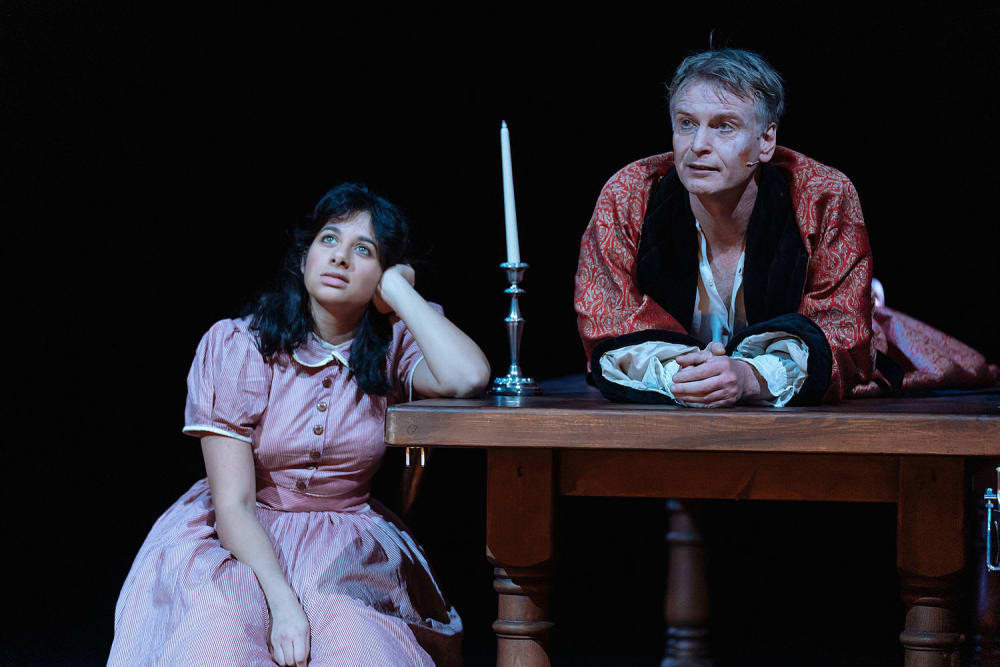 The Unicorn's presentation of Wilde's 1887 story begins with Annie Fitzmaurice as storyteller Oscar neatly contrasting American and Americans with England and the English before introducing the Otis family from East 96 Street, New York who are having brunch. As Mr Otis explains, its timing is perfect for breakfast comes too early and lunch is too long to wait for.
It's just one of the ways that they differ from the English and they are not going to change when diplomat papa Hiram is posted to London. Looking for a new home in England, he finds gorgeously gothic Canterville Chase to his taste. They move in there, despite being warned that there is a resident ghost, for Americans like him don't believe in such nonsense.
The Chase's dourly pessimistic Scots housekeeper (into whom Annie Fitzmaurice repeatedly morphs) knows better: for centuries, it's been haunted by Sir Simon Canterville, ever since he murdered his wife and her family then murdered him. It's not long before he starts trying to scare them.
Though there is thunder and lightning, strange green light and peculiar noises to make things excitingly spooky, the Otises find the groans and the creaking of ancient armour annoying, not alarming, and the youngsters around me don't seem very frightened, but they do find it fun and Justin Audibert's direction and this adaptation make it very enjoyable.
With Nana Amoo-Gottfried's Hiram Otis, leading his family's consumption of pancakes and molasses, and his eminently practical interior decorator wife Lucretia (Beth Cordingly), who can't wait to give the old house a makeover, inventor son Washington (Nathaniel West) and the ebullient twins Stars and Stripes (Mae Munuo and Rose-Marie Christian), poor Sir Simon doesn't stand a chance. Not even his headless apparition seems to perturb them.
They come up with a newly invented detergent to remove the ghostly bloodstains and special oil to silence his creaking armour (and there are some hilarious advertisements inserted in silent cinema style to promote them). Sir Simon is soon disheartened and hides away in the cellarage. It is there, green-fingered Virginia Otis finds him and comes to fulfil a prophecy that is spelled out in one of the Chases' stained-glass windows.
Paul McEwan makes Sir Simon, a ghost who takes great care with his make-up and costume, a wonderfully thespian performance with a voice that has echoes of Olivier's Richard or a memory of Irving's strange diction. A failed ghost but a triumph for the actor.
It isn't all funny: there's a touching scene and a very well played one when Virginia tracks down where the ghost is hiding, after negotiating dark passageways (conjured up by swift rearrangements of furniture).
There are clever sleight of hand and magical touches that fit smoothly into the playing, clear storytelling, colourful characters who intimately interact with the audience and it is all a great deal of fun. Put this on your list of Christmas shows to take the kids to: you'll enjoy it too.
Reviewer: Howard Loxton