The Caucasian Chalk Circle
Bertolt Brecht
The New Rep Company
St Leonard's Church, Shoreditch
–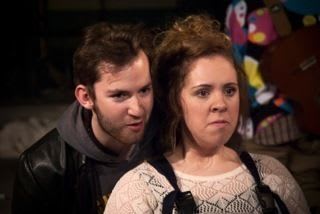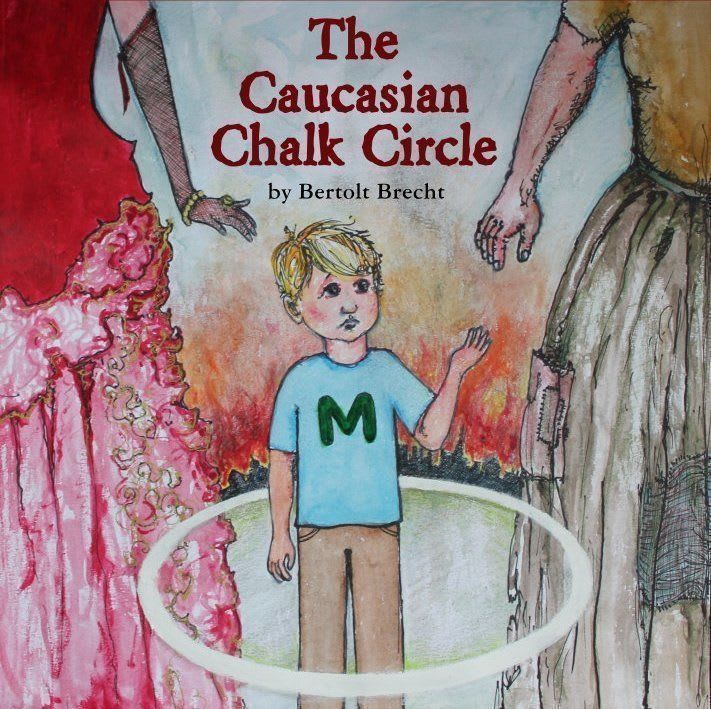 Brecht's moral argument that things belong to those who nurture them and do the work seems remarkably naïve in a world where those who don't go to great lengths to avoid paying taxes have to fork out to keep banks going whose managements award themselves enormous huge sums of money.
However, that does not stop it from being a very moving piece of work. Brecht may have wanted his audiences to stand back and take in his political message, often embodied in the songs which intersperse the action, but he simultaneously knew how to involve them in his story even as they judged its characters' actions.
It is here played in an uncredited translation that rewrites the prologue to fit the church location and contemporary circumstances: the church is threatened with demolition for a housing project making those currently living in it homeless.
The production carries a strong emotional impact that owes much to Lydia Grant's performance as kitchen maid Grusha, who find herself literally left with the Governor's baby when the Governor and his household flee from a rebel attack and then against all odds looks after little Michael.
The story is interrupted to take up the tale of Azdak who shelters a man he thinks fugitive peasant (but who later turns out to be the Grand Duke) which leads first to his near execution and then him being made a judge. There is an ebullient performance from Neil Stewart as Azdak that tips things into broad comedy. These performances are at the heart of an energetic ensemble, most of whom also seem to be playing musical instruments and all save Grant are playing multiple roles.
Director Graham Hubbard stages it using boxes and portable steps to raise the main protagonists into prominence and make them visible to an audience seated in pews on a flat floor, often playing straight out to the audience. He is not afraid to blend the simple honesty of Grant's Grusha with some satirical grotesquery and uses a live actor (Gary Jerry) to accompany a bundle of cloth to represent the baby, voicing its cries and gradually blending into the character.
There is an excellent new score by Neal Swettenham and there is so much music that I nearly called this "Caucasian Chalk Circle—the Opera" with, I think, more of the text sung than when Brecht directed it. The music sounded great but this is a difficult church acoustic that can vary from place to place. Where I was sitting, right at the front, the piano occasionally drowned out voices and, especially when actors spoke to characters across the stage from them, their voices almost disappeared. The same goes for choral numbers for, though presented full on to the audience, with so many voices text became unclear.
That doesn't help to put over Brecht's argument, but it did not stop the story from coming over, while the director's skilful use of the space made it always lively.
Reviewer: Howard Loxton