The Caucasian Chalk Circle
Bertolt Brecht
The Lazarus Theatre Company
The Jack Studio Theatre
–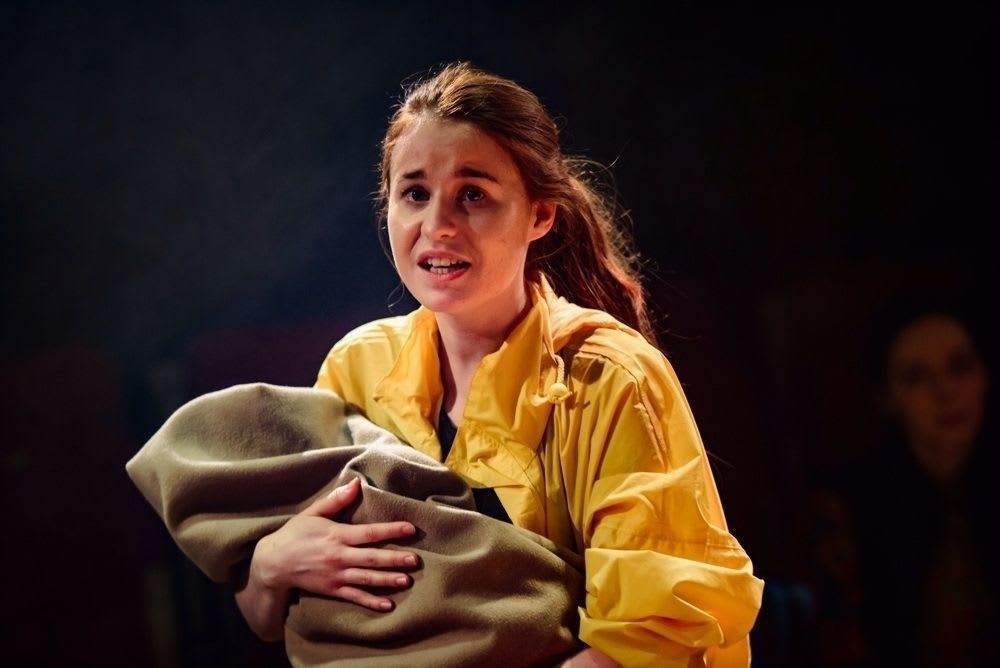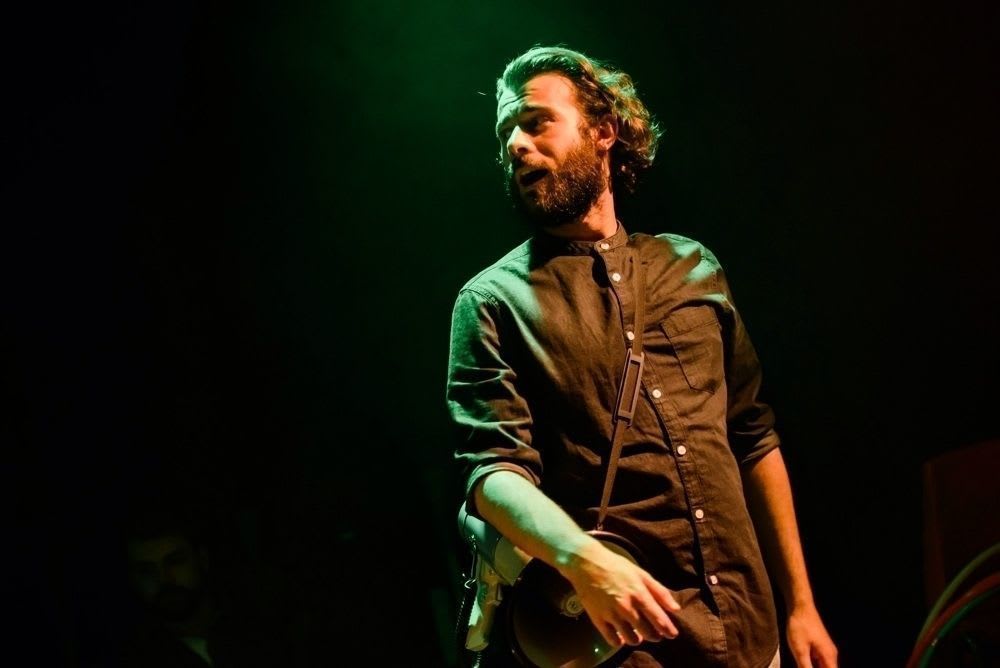 At the centre of Brecht's play The Caucasian Chalk Circle is the character Grusha (Ashleigh Cordery) who, finding the baby Michael left to almost certain death, risks everything to protect and care for him.
This is a story that is taking place across the world as millions of people flee war and other disasters. In Europe alone, there are thousands of children who have become separated from their families.
Michael is the son of the old Governor in a city ravaged by a coup. In the panic to escape, the old ruling family neglect to take him with them. Luckily for Michael, the servant Grusha picks him up and goes on the run from the soldiers.
Grusha endures hunger, a fight with a soldier, a precarious walk across a broken bridge by night, and finally an arranged marriage to help keep the child free of the Ironshirts who pursue her.
The Lazarus Theatre Company creates a very urban modern feel to this classic Brecht play. The narrator (Jon Tozzi) who takes us through the scenes carries the type of megaphone that has become a feature of demonstrations. The transition between scenes is often busy with refugees pulling property, or soldiers marching the circle of the theatre-in-the-round performance space.
The soundscape by Neil McKeown adds to the urban feel, using for instance techno music to accompany at one point the mechanical movement of dancers that can remind you of cogs in a machine moving in different directions.
There is a hopeful mood to the show which Robert Locke's uplifting songs help to build.
This is a very fine production. Ashleigh Cordery as Grusha conveys a strength that grows during the performance. Her passionate speech to the court that has to decide who Michael should belong to is extraordinarily powerful.
In the last quarter of the play, Grusha's journey crosses the path of Azdak (Rob Peacock) the judge, one of Brecht's most distinctive characters.
At the time of the coup, Azdak is a lowly clerk who, by a quick witted subversive speech, gets himself made into a judge by the soldiers. During the civil war of the next two years, he disregards the official laws, making judgements that support the poor.
Azdak is the judge who is asked to determine whether Michael belongs to Grusha or the ex-Governor's wife, Michael's birth mother.
Recently, a judge in France ruled that refugees can be evicted from the southern section of the camp in Calais they call the jungle. Hundreds of people will again have to tramp the roads in search of some fragile security. It is a stark reminder that the injustice and horrors Brecht depicted in this play still go on.
Reviewer: Keith Mckenna