The Chef Show
Nick Ahad
Ragged Theatre Productions
The Dukes, Lancaster
–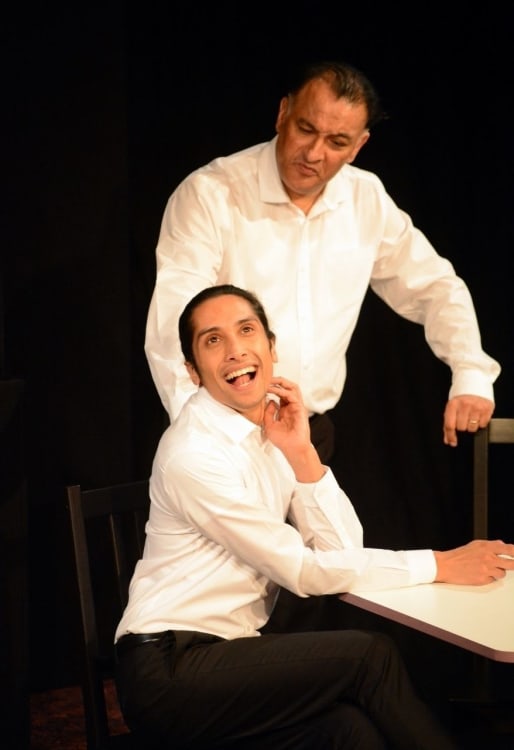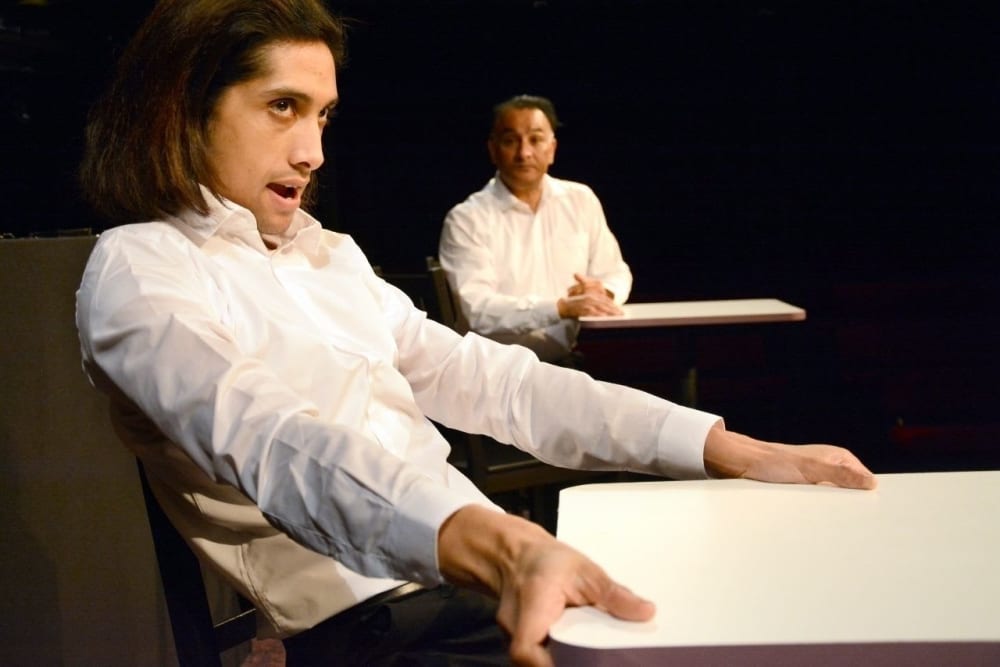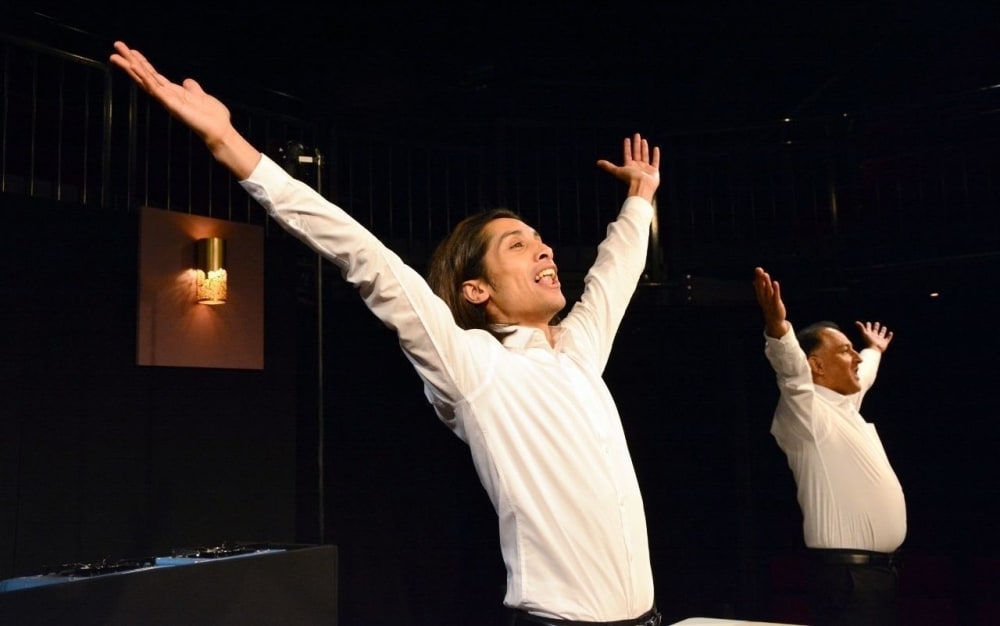 This is a chef's special, a deliciously funny and occasionally dramatically-daring concoction of a play—set in an Indian restaurant and wrapped around an on-stage cookery demonstration.
It's been dished up by writer Nick Ahad, from an idea that's been simmering with director and producer Stefan Escreet for 10 years. In a play that's all about the best recipe for food—and life—the seasoning is added by two unabashed performances, plus the vital ingredient of a local restaurant chef to prepare and cook a meal on stage.
Between them Rohit Gokani, Kamal Kaan and—in this case—Lancaster's Bombay Balti chef Nurul Khan serve up the sights, sounds, aromas and tastes of what could well be a typical Saturday night's work.
This is Fusion Food For Thought, as Gahani and Kaan (a rhythmic double act in more than just name) become a dozen or more characters, from the staff, ancient and modern, to customers, loved-up or lairy. It's a theatrical conceit familiar to any audiences who may have supped at the faded British pub in Jim Cartwright's Two, but here it is exceptionally well done and delves deeper into its characters' core.
Strange to say, but the UK's 'Indian' restaurants, largely Bangladeshi, face a similar existential threat to that of the country's pubs, with scores closing down monthly.
Every now and then, The Chef Show breaks the fourth wall to confide such facts but at the centre of the play is the conflict between the restaurant's open-hearted owner and his head-strong son.
Dad landed in the UK with £12 and a recipe for his future. His first-generation offspring has ambitions of his own, and a well-deserved cultural chip on his shoulder. Their performances dance lightly across this generation gap, but they're unafraid to put a metaphorical boot into prejudice and stereotyping. The style with which they snap between characters is shrewd and startling.
Writer and director have served them well and movement director Ella Vale keeps it all contained within designer Martin Johns' authentic set.
Like those restaurants that serve takeaways, The Chef Show could be coming your way, on a 24-date regional tour to venues familiar and not-so familiar. It's a tangy treat.
Reviewer: David Upton