The Claim
Tim Cowbury
Luke Emery
Shoreditch Town Hall
–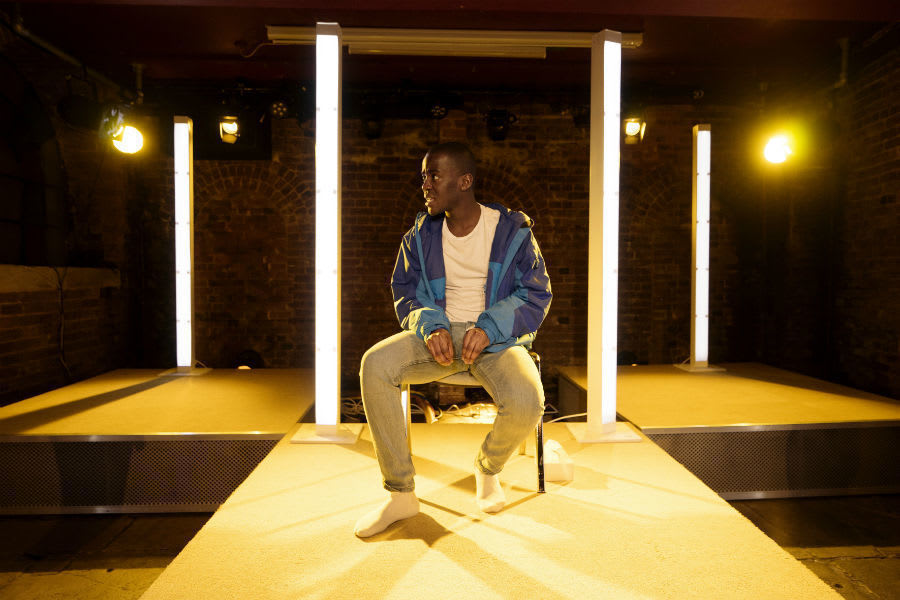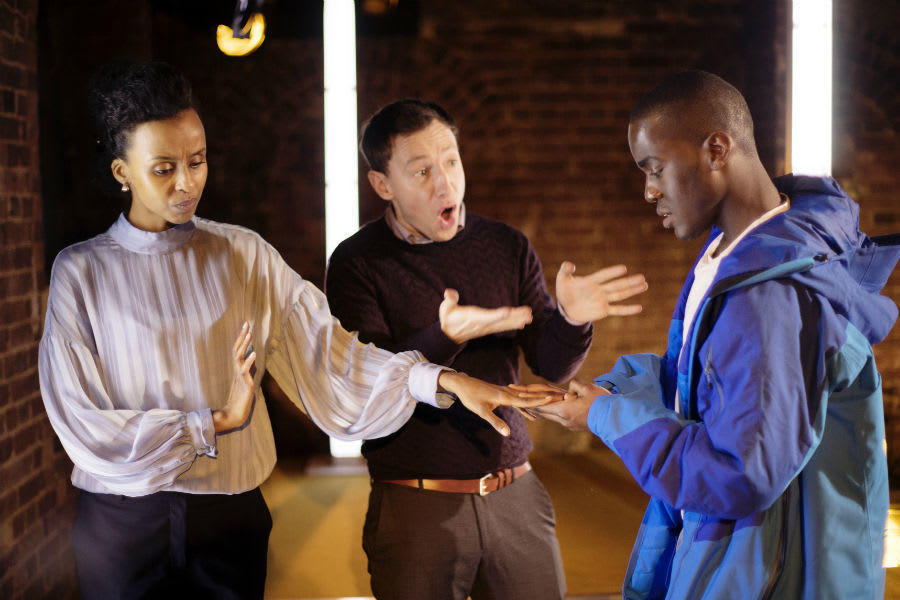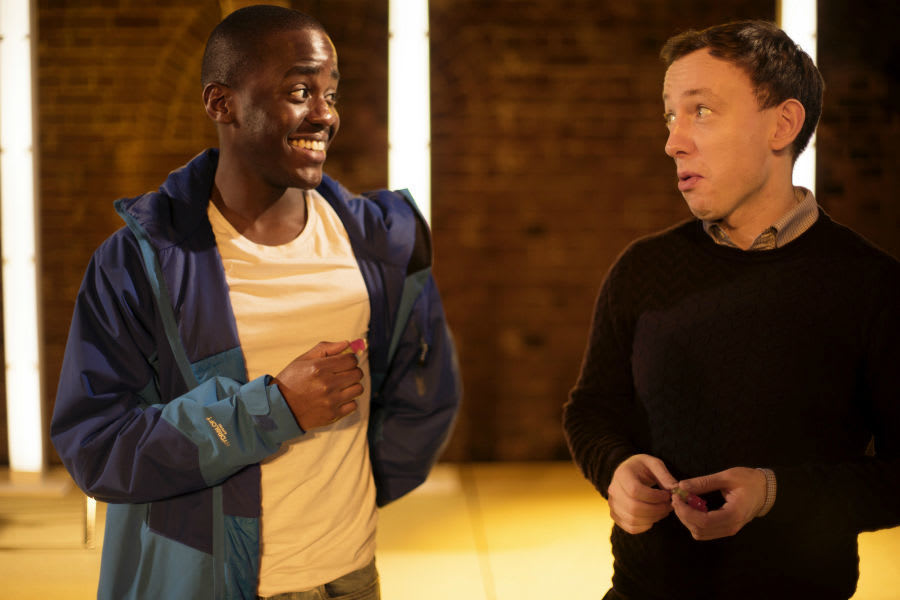 The UK government does not particularly welcome refugees. Official statements are discouraging, practical measures inadequate.
All refugees have to go through harrowing application procedures. Many are detained as if the horror they escaped hadn't been traumatic enough.
They may be entitled to health care but little else. There are so few interpreters that the simple task of explaining their case can be a nightmare.
A refugee's difficulty in giving voice to their plight is the subject of Tim Cowbury's The Claim.
Serge (Ncuti Gatwa) arrives to an asylum interview looking slightly bewildered. Officer A (Nick Blakeley) welcomes him and they begin to talk in the common language of French which the audience hears in English. Later a more rigid, bureaucratic officer B (Yusra Warsama) joins them for a three-way interview.
It doesn't go well as words and phrases are misunderstood, often improbably. Serge is asked which animals can be seen where he comes from and thinks he is being asked about the area he is staying in Streatham South London.
Serge tries to tell them he was chewing gum as a ten-year-old when his father was shot in the Democratic Republic of the Congo. The following day, he and his mother fled to Uganda. This is wrongly recorded as Serge shot dead his father.
Despite the play's sympathies for Serge, its real focus is the humour of language confusion. The officers are amiable enough, and at least one of them would really like to help Serge get his story across, but there is a relentless and not very successful attempt at humour that makes what we hear unbelievable and at times ridiculous.
Officer A imagines Serge's reference to 'intercontinental travel' was 'incontinence travel', and when Serge says "I don't feel completely myself" he replies "who are you then?".
If the conversation between Serge and the officers is tiring then that between the officers themselves is irritatingly unrealistic.
Would officer A during the interview really embark on a flirtatious riff in which he calls his colleague B his partner (which she objects to) and try to persuade her to go on holiday with him? And what was the point of them telling each other a story they then say was not true and exaggerated?
The absurd humour of the show is not so much Kafkaesque as Morecombe and Wise.
It doesn't tell us much about the difficulties facing asylum seekers and we didn't even get to hear Serge's story. And I guess that was the point.
Reviewer: Keith Mckenna