The Clinic
Dipo Baruwa-Etti
Almeida
Almeida Theatre
–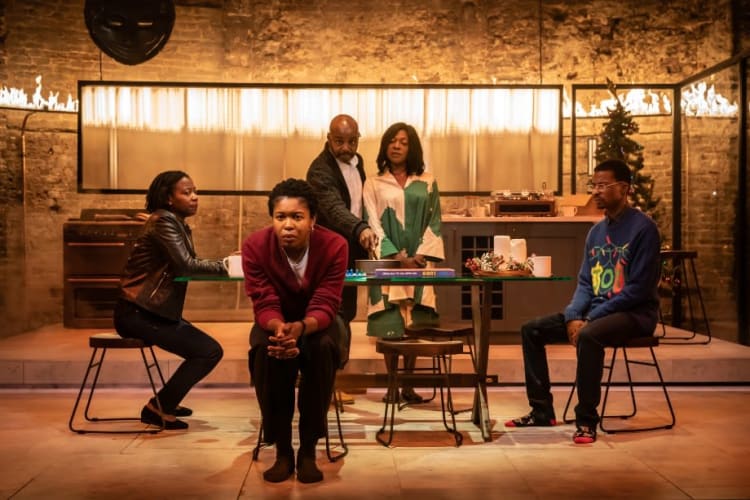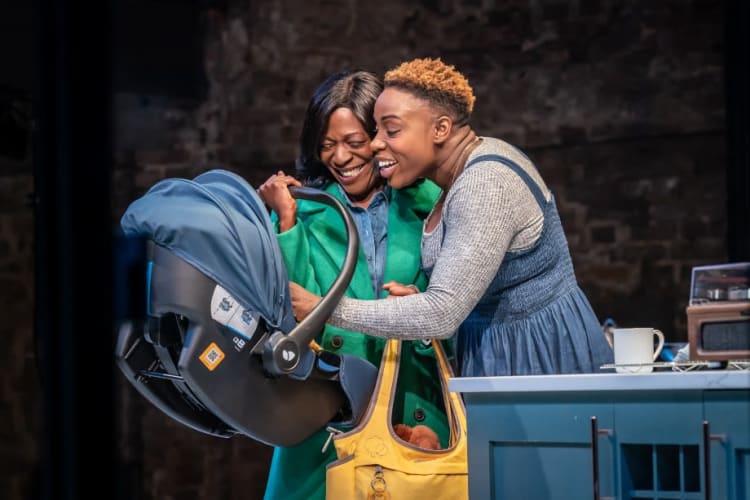 Dipo Baruwa-Etti does a good line in fractious family squabbles. Pull any five minutes out of the first half and you are likely to be entertained by light, believable dialogue. It sometimes even sounds as if it might be going somewhere. Maybe it's going to dip its toe into some hot political issues. The family mention enough of them. Perhaps it's going to explore the way the entirely black characters may differ over various issues and they certainly do for brief moments.
There's Ori (Gloria Obianyo), a trainee doctor feeling overwhelmed by a failing health care system, impatient and irritable with her family's complacency. She is particularly bothered by a request for morphine to kill herself from Wunmi, the working class wife of a patient recently dying.
Wunmi (Toyin Ayedun-Alase), a Black Lives Matter activist, is shown trying to juggle life with a small crying baby with waving placards on protests.
Bring her round here to our home for a while, suggests Ori's mum Tiwa (Donna Berlin), and, given Tiwa lives in a two million pound home with just her husband Segun (Maynard Eziashi), there's lots of space. It will be the informal clinic that gives its name to the play.
Wunmi loves it and especially enjoys drinking Tiwa's secret, addictive tea.
There is a bit of a hiccup when she hears they are Tories. She practically collapses in horror. Worse is to come when she realises their son Bayo (Simon Manyonda) is a police officer.
However, she sets these problems and her interest in political activism aside as she dances with Tiwi, begins a romance of sorts with Segum, who suggests they run away together and, by some unexplained means, seems to prompt Ori and Amina, the Labour MP wife of Bayo, into attempting political activism.
Although generally relaxed, Wunmi has by this time become a desperate junkie for the tea and even threatens Segum with a carving knife if he doesn't give her some.
The far-fetched plot is never focused enough to develop any particular theme or political difference. The characters are inconsistent enough to stretch believability. We are left with just that light, entertaining dialogue. But, like the play, it never really goes anywhere and that is a shame. To promise so much and give so little.
We don't even get to know why that tea is so addictive.
Reviewer: Keith Mckenna