The Collector
Henry Naylor
Kathryn Barker Productions in association with London Classic Theatre
York Theatre Royal
–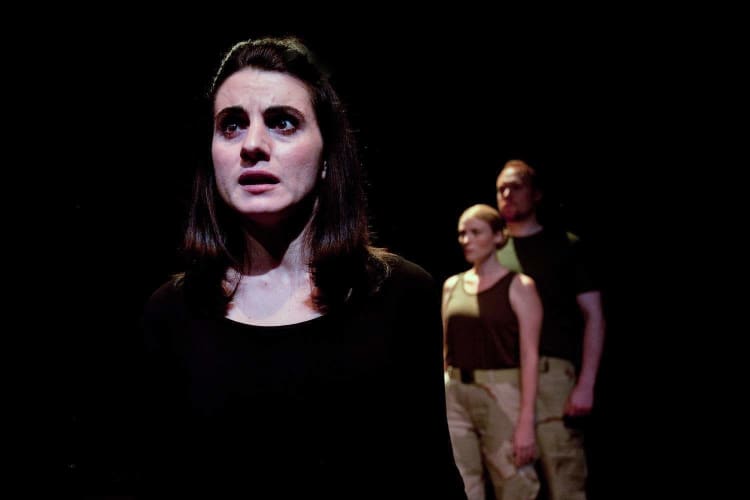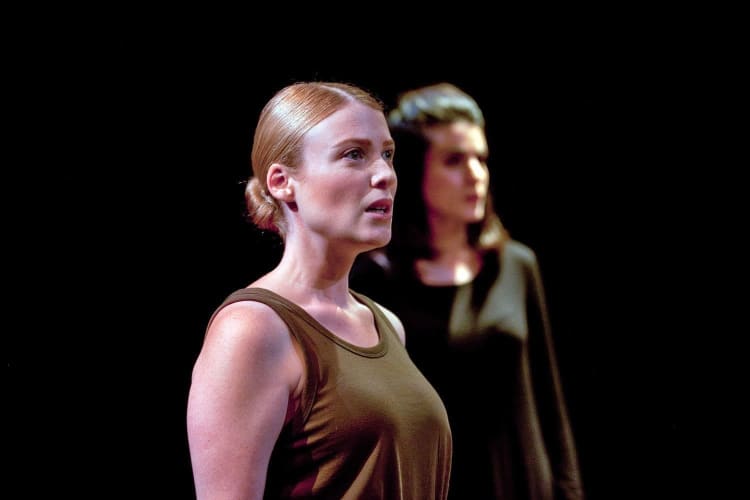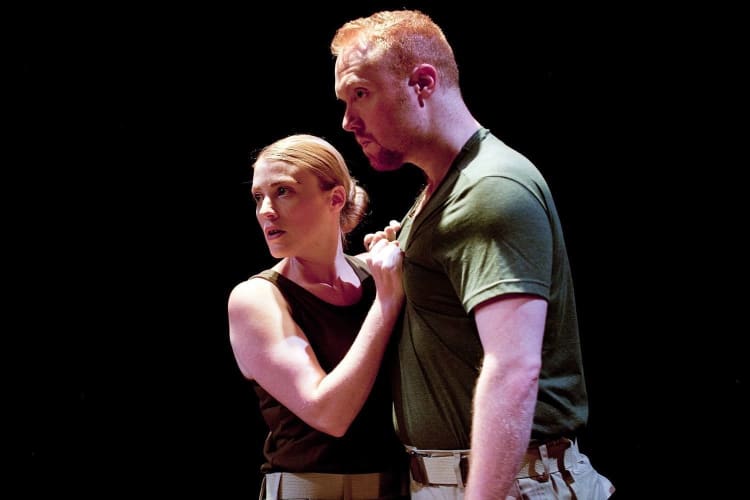 First staged at the Edinburgh Festival in 2014, where it received excellent reviews and a Fringe First for Outstanding Writing, The Collector is the first part of a trilogy of plays (known collectively as Arabian Nightmares) in which the dramatist Henry Naylor investigates the political crises of the Middle East.
Best known for his work in television comedies such as Spitting Image and Dead Ringers, Naylor was inspired to write in a more serious political vein due to the media's skewed representation of the Iraq war and his belief that contemporary theatre is not sufficiently engaged with the pressing political issues of the day.
Given the recent publication of the Chilcot report, this is a timely revival of a play that examines the occupation of Iraq. The Collector consists of three interweaving monologues—two from American soldiers and one from an Iraqi citizen—in which Naylor seeks to explore both sides of the conflict.
Set in Iraq in 2003, the action of the play revolves around Mazrat Prison, formerly one of Saddam Hussein's most notorious torture houses and now under Allied control. Captain Kasprowicz (William Reay) seeks to convert this abattoir of human suffering into a more enlightened and modern prison. At the same time, his chief interrogator, Foster (Olivia Beardsley), struggles to gain vital intelligence from their prisoners and hires local citizen Nassir to translate for her.
Unlike many of their compatriots, Nassir and his fiancée Zoya (Anna Riding) are staunchly pro-American. They welcome the American invasion as an opportunity to escape Saddam's tyrannical regime and start a new life together in a more civilized country. However, when Nassir is recognised by a psychotic supporter of the old regime, his life is placed in jeopardy.
The US-led invasion was supposed to overthrow a corrupt regime and bring peace to the Middle East, but Naylor illuminates the way in which some of the American soldiers were dehumanised by their experiences, culminating in the abuse of their prisoners' human rights. The abominable photos of detainees being tortured at Abu Ghraib are alluded to but, mercifully, never shown.
Michael Cabot's simple, unfussy staging (three stools and three light bulbs) is appropriate for the piece as it allows the audience's imagination to piece together the world described by the three protagonists. The lack of music or sound effects also allows us to focus more intently on the performers.
The three actors acquit themselves well in their demanding roles. William Reay, reprising his role from the original production, skilfully conveys Kasprowicz's inner conflict: he wants to bring peace and justice to Iraq but is ultimately undone by murderous rage. Olivia Beardsley impresses as Foster, whose tough exterior is shaken by the lawless torture that overthrows the prison. Finally, Anna Riding given a moving and heartfelt performance as Zoya, who is mistreated, in different ways, by both the American soldiers and members of her own community.
The Collector is a thought-provoking piece of work that manages to explore complex political issues in a direct and clear-eyed manner.
Reviewer: James Ballands