The Color Purple - at Home
Book by Marsha Norman, music & lyrics by Brenda Russell, Allee Willis & Stephen Bray based on the novel by Alice Walker and the Warner/Amblin motion picture
Curve in association with Birmingham Hippodrome
Curve
–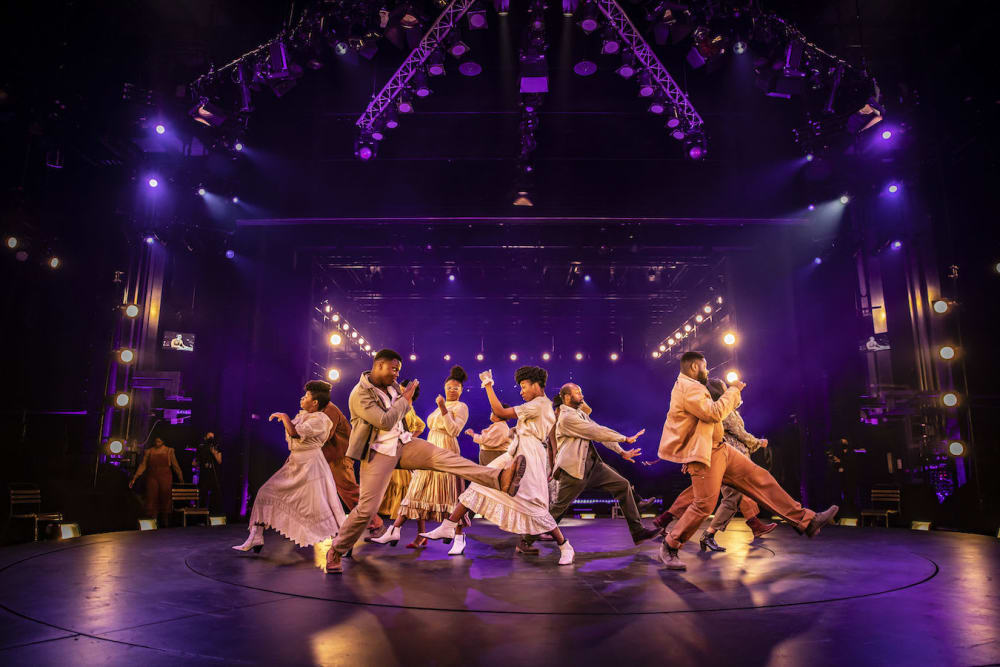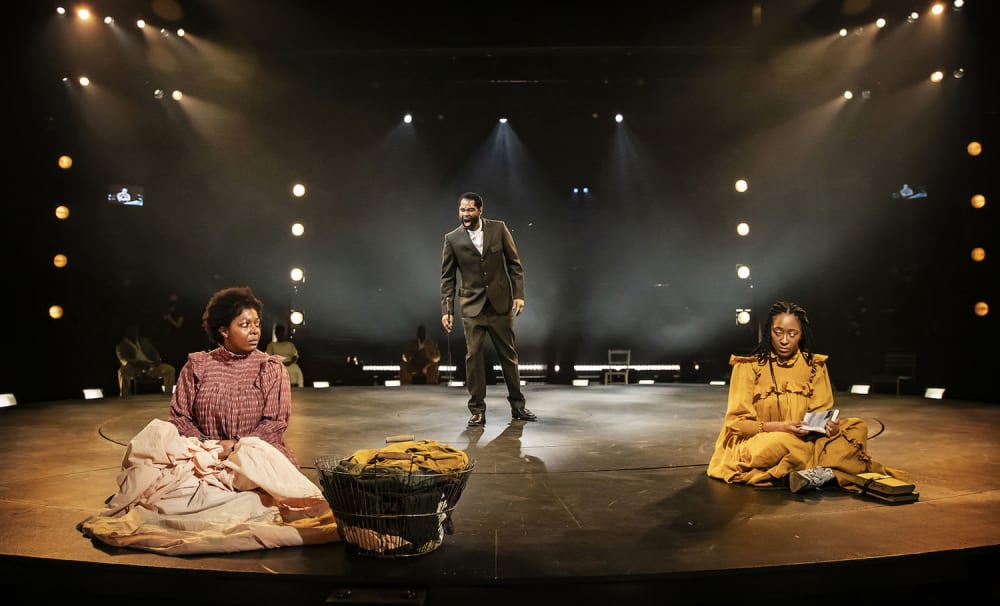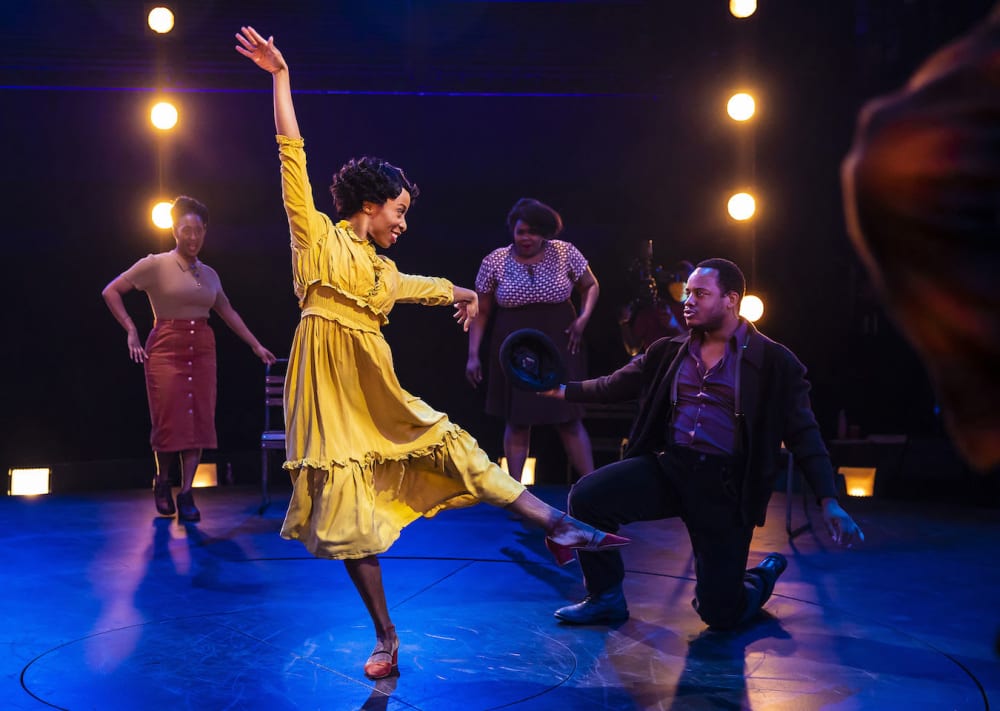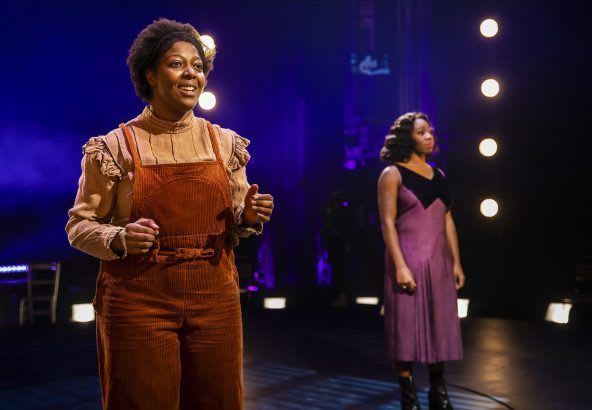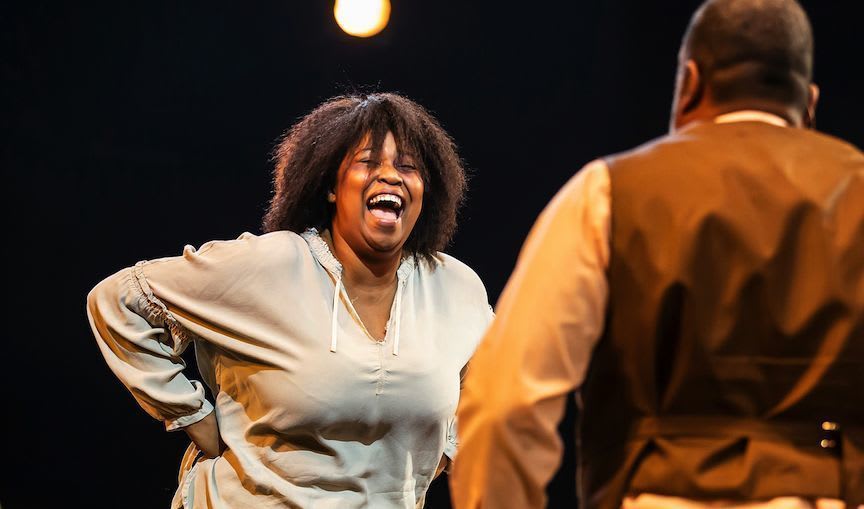 For this online performance, Tinuke Craig gathered the cast of her 2019 Curve production together and in just ten days restaged it in a new version, costumed but without scenery, presented in-the-round on the Curve's revolve. It is broadcast live, without an audience, an empty auditorium visible beyond the stage, but it is packed with vitality and powerful theatre.
The lack of scenery becomes an advantage. This pared-back staging emphasises its theatricality and the link between performer and spectator that is the essence of theatre. Its close-ups feel less like cinema or TV than the projection of performance, creating a new intimacy.
This musical adaptation of Alice Walker's novel inevitably compacts and streamlines the plot. It is a tale of struggle with a long back-history, but the energy of its songs, its dances, its colour and bright lights disguise just how dark that story is. But the pain and the anger are there in T'Shan Williams's central performance as Celie, the girl who is raped by her stepfather and parted from her children, and her sister Nettie, married to Mister (Ako Mitchell) a man who treats her badly, but eventually finds love with rebellious Shug Avery, her husband's sometime mistress (Carly Mercedes Dyer, new to the company).
It's a show that is packed with powerful performances including Karen Mavundukure as Sofia, the strong-willed woman whom Mister's son Harpo (Simon-Anthony Rhoden) marries. They have an hilarious sequence together, Harpo struggling with his trousers down.
The church singers who form a commenting chorus offer another slice of fun, but for all its exuberance, this isn't a comic story and it is delivered with full throttle drama that makes its moments of gentle tenderness even more effective.
Dances have been refigured to maintain social distancing without sacrificing their vigour but physical intimacy has to be forgone, including the kiss that emphasises Celie and Shug's relationship, but these are performances full of feeling, especially Williams's Celie. She beautifully registers her emotions as well as singing superbly.
A warning. If watching a performance, log on early. I missed the opening scenes. Everything was set up to press the final button but it produced an error message and going to the site's live help I found a queue before me. Changing to a different browser solved the problem and what followed negated any frustration. This came close to being back in a theatre.
Reviewer: Howard Loxton