The Comedy About A Bank Robbery
Henry Lewis, Jonathan Sayer, Henry Shields
Mischief Theatre
Bristol Hippodrome
–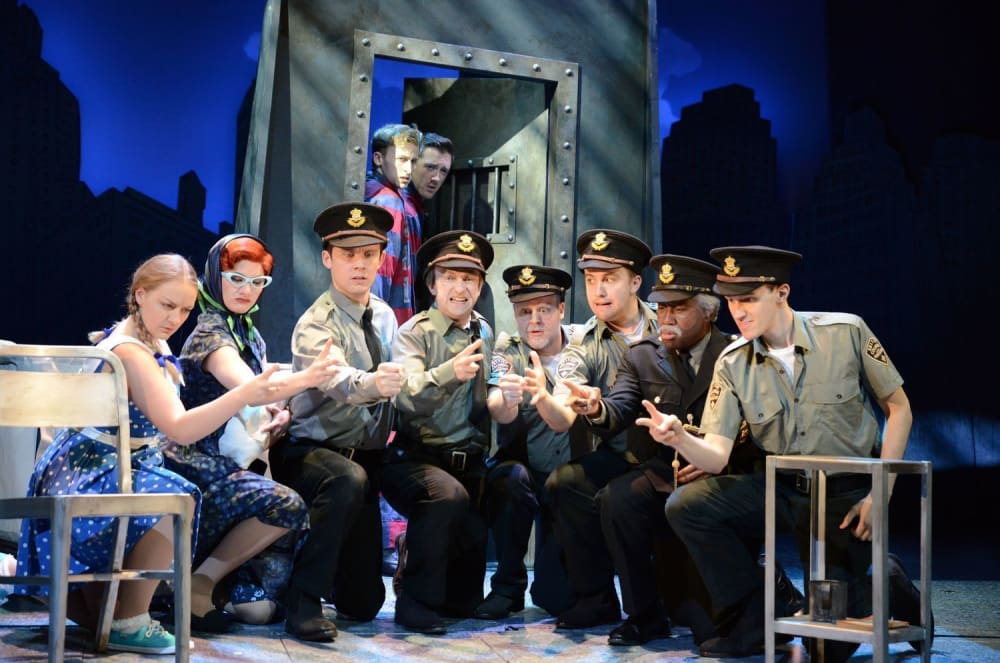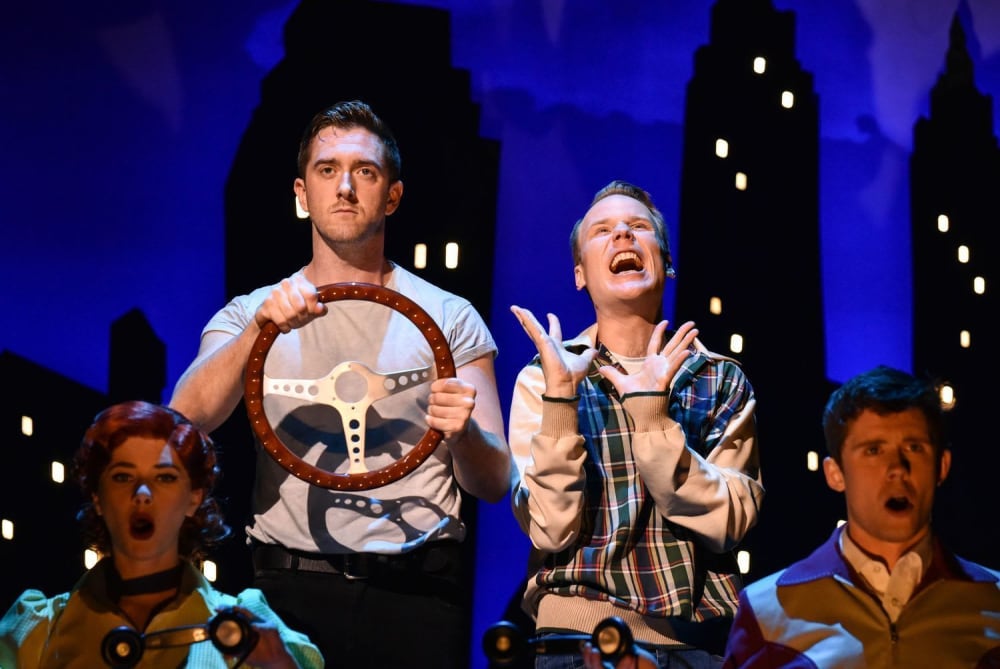 The gags just keep coming in this touring production of The Comedy About A Bank Robbery. Mischief Theatre's hilarious, and hugely successful, foray into bank heist territory unashamedly plunders tropes and images familiar to us all with extremely funny results.
The evening starts with criminal mastermind Mitch Ruscitti (Liam Jeavons) and his dim-witted sidekick Neil Cooper (David Coomber) breaking out of prison. Puns abound and police chases follow the devious duo to Minneapolis to steal the enormous, celebrated 'Maguvin' diamond, held at the City bank.
Here, however, these hapless half-wits run into rather less than scrupulous staff—played by Damian Lynch, Ashley Tucker, Jon Trenchard and George Hannigan. Tom Hopcroft (standing in for tour regular Sean Carey), Julia Frith and Killian Macardle complete this fantastic ensemble cast. Ashley Tucker should get a extra credit for blasting us with some huge doo-wop numbers.
As with other Mischief Theatre productions, the set, designed by David Farley, is so intrinsic to the overall performance that it is almost part of the cast. Not only does it fold away and collapses at just the right moments but it also provides the backdrop for so many of the farcical moments in this slapstick romp. At one point, the audacious staging provokes a gasp from the audience and deserves applause at the finale for that scene alone.
Critical to keeping this fast-paced comedy is split-second timing. Largely delivered, but often this feels rather more frenetic than sharp and crucially lines are often garbled in the frenzy, which is disappointing.
From Keystone Cops, to Buster Keaton, to Mission Impossible, the writers Henry Lewis, Jonathan Sayer and Henry Shields unashamedly mine the bank heist genre from every era to produce this enormously funny, goofy romp. A final mention, though, has to go to the seagulls. It's a glorious riot.
Reviewer: Joan Phillips