The Commitments
Roddy Doyle
Phil McIntyre Entertainments Limited
Palace Theatre
–

Listing details and ticket info...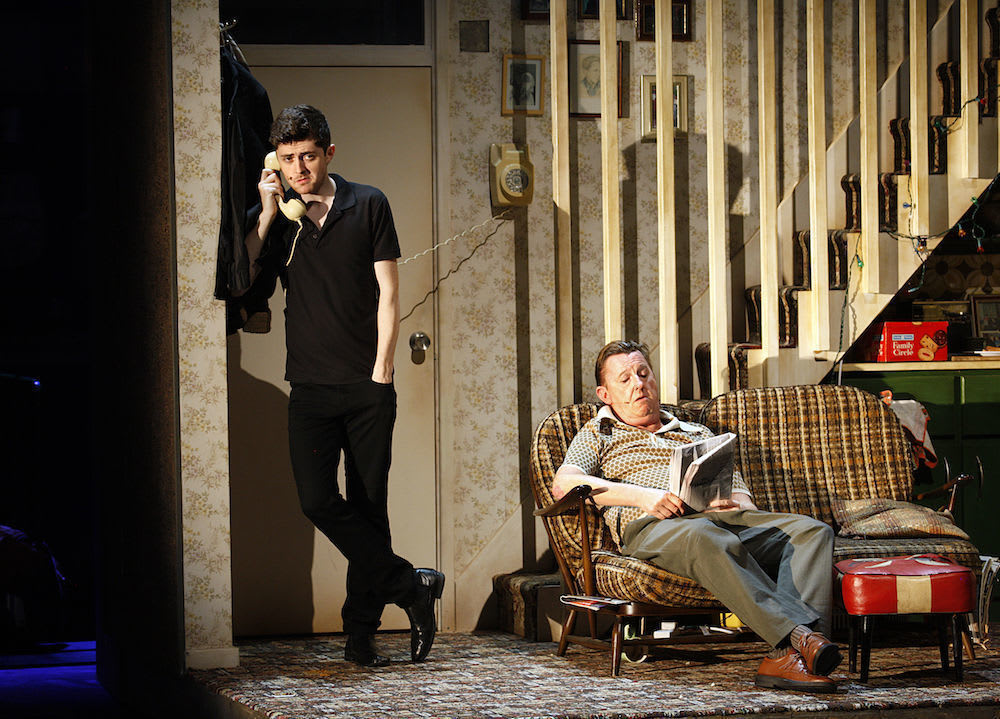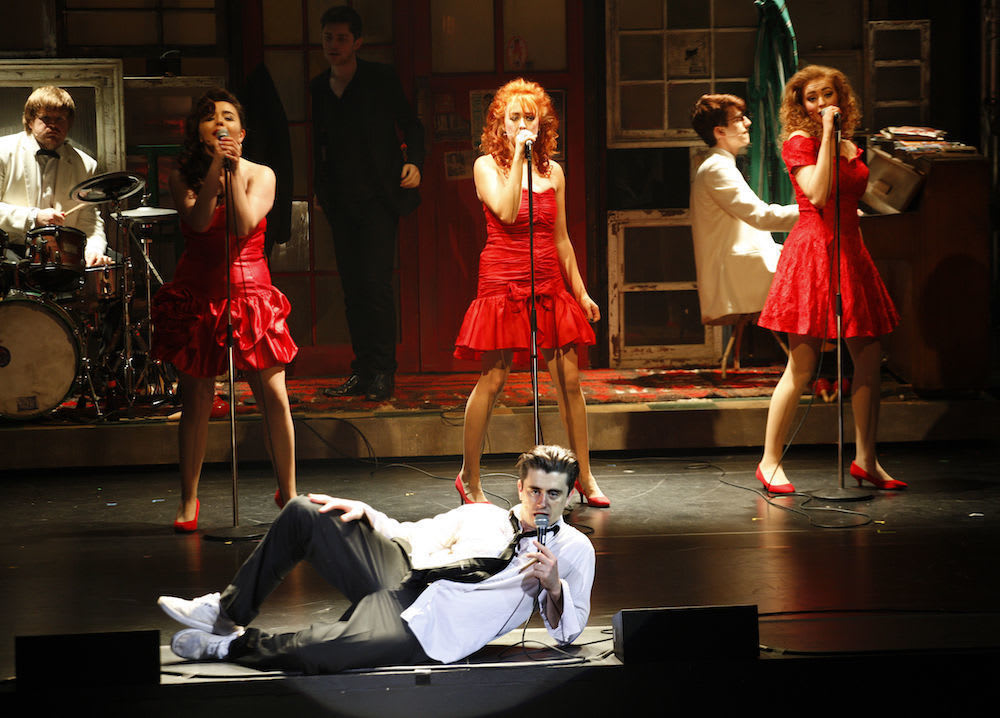 The idea of Roddy Doyle's novel The Commitments as a stage show, perhaps along the lines of Alan Parker's uplifting 1991 film filled with its big, brassy arrangements of great soul classics, seems like an obvious winner and a great crowd-pleaser. However billing it as a musical, albeit of the jukebox variety, may have unnecessarily hampered the results.
Doyle's Dublin tale follows Jimmy Rabbitte (Andrew Linnie) (who reappears much older in his more recent novel The Guts) trying to put together and then keep together "The World's Hardest Working Band" to bring soul music to the people of Ireland. A couple of musicians (Christian James and Peter Mooney) escaping from busking Depeche Mode songs on the streets of Dublin come to Jimmy asking for ideas, and he recruits drunken pub singer Deco Cuffe (Brian Gilligan) on vocals—he's an idiot who winds up everyone in the band but has a wonderful soul voice.
Jimmy advertises for band members and puts together a line-up that includes three girl singers (Amy Penston, Leah Penston and Christina Tedders) and Joey "The Lips" Fagan (Alex McMorran), twice anyone else's age and with some dubious stories of playing with top artists but far more successful than any of them with the ladies—and a pretty decent horn player. The band rehearses, plays a bit and then falls apart... and that's about it for the story.
While this is billed as a musical, all of the songs are diagetic—that is the characters know they are singing; the singing isn't just a dramatic conceit that only the audience is in on. Because it is a musical, it would be odd if the songs were all a bit rubbish for the first half, and so—apart from Dean Fay (Padraig Dooney) who takes half a song to learn how to play his sax—all of the singers and musicians are pretty accomplished from the start, so there is no sense of development in this respect.
The script is also lacking generally in plot development and the characters are rather thin compared to the film and the book. Jimmy's role is not much more than as an emcee or narrator, holding the plot together as he does the band. We see little of his family, just some banter with his dad (Kevin Kennedy), and there are none of those great touches like his fantasy interviews with Terry Wogan in the bath. Many of the other characters are played for laughs rather than letting the humour come through the words, which makes them come across as rather cartoonish.
Rather than The Commitments of the film or the book, we get a string of great songs played and sung really rather well strung together with some great Irish banter from Doyle and a hint of the story on which it was based. That doesn't make for a bad evening at all, but it falls between two stools: as a musical, it's greatly lacking in the plot department; as a concert, it could do with a proper concert PA system to really get the audience involved and up dancing.
So while it's certainly a fun night out with some great music, it's a little disappointing that it's only a shadow of its predecessors, and of what it could have been.
Reviewer: David Chadderton