The Commitments
Roddy Doyle
Phil McIntyre Live Ltd
The Lyric, Theatre Royal Plymouth
–

Listing details and ticket info...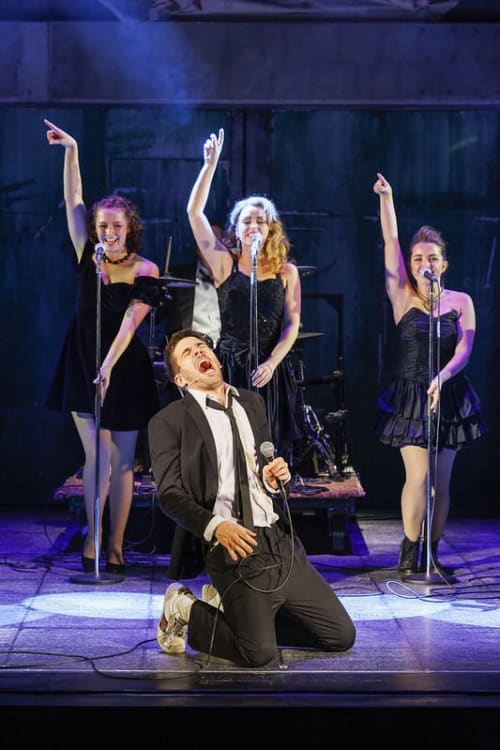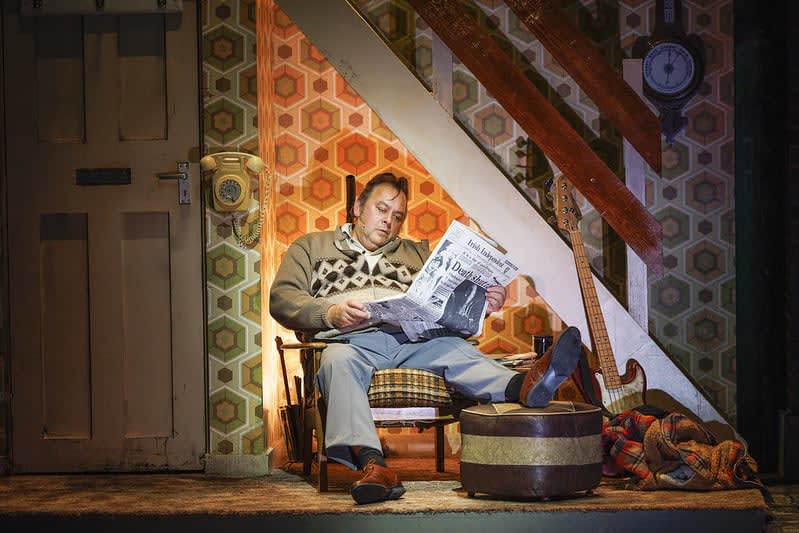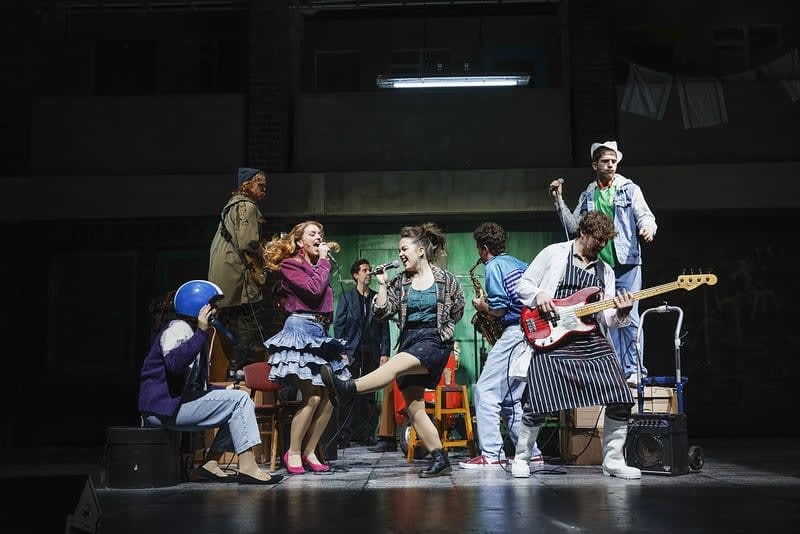 The BAFTA-winning Roddy Doyle's 1991 cult classic The Commitments may not be quite the celluloid delight but is a feelgood night out with some tremendous songs and live music on stage (with a little help from George Francis and others in the pit).
Doyle himself adapted his 1987 novel for stage and its 2013 West End debut was a huge success as was the subsequent tour. And Andrew Linnie, the original sax player Dean and then Jimmy on tour (and when last here in 2017), now directs.
There is little time to build character engagement in a breakneck speed, wry observation of the mechanics of building a band and the in-fighting, loves and losses but the stereotyping helps. The youthful cast is dynamic, clearly enjoying themselves and the jukebox hits just keep coming: "Proud Mary", "Pappa Was A Rolling Stone", "I Heard It Through The Grapevine", "Treat Her Right", "Mustang Sally" and many, many more soul classics with the high-octane finale propelling a willing audience to its feet for a fab sing-and-dance-along.
Tim Blazdell's set features dreary tenements with pop-out pub, clubs and the Rabbitte abode where wannabe stars audition, plans are hatched and Da (Corrie's Terry Duckworth, Nigel Pivaro) dispenses scathing asides and withering observations from behind his newspaper.
Jimmy Rabbitte (James Killeen) is a would-be Simon Cowell who gathers a ragtag bunch of singers and musicians to gift soul to the working people of Ireland through "the hardest-working band in the world". Advocating that soul is the music of black America, the Irish are the blacks of Europe, Dubliners are the blacks of Ireland and Northsiders are the blacks of Dublin, he is on a mission to bring soul home to the Northside working class people. And so commences a series of shows in dingy clubs and pubs, rehearsals in church halls and a draughty garage, and the need to put the unpredictable, unreliable, highly volatile and obnoxious Deco (Ian McIntosh) front of stage.
Enter international man of mystery: the moped-riding, platitude-spouting, soul guru Joey the Lips (Stuart Reid) whose claimed provenance, advice and horn-blowing brings glue and gravitas to the mercurial musicians and the stage is set for in-fighting, great renditions of a classic playlist and an inevitable implosion.
Ronnie Yorke squeezes every ounce of comedy from the gift of a role as psychotic pogo-ing Mickah the skinhead security man with a secret, while the Commitmentettes—Ciara Mackey, Eve Kitchingman and Sarah Gardiner (as everyone's fantasy Imelda, sultry Natalie and bloshy Bernie)—blossom from jerky, self-conscious backing singers to sassy sirens commanding the stage with "River Deep Mountain High" and "Chain of Fools" compelling.
Forget any depth of storyline (see the film or read the novel for that delight), this production is all about the music so just sit back and enjoy the ride.
Reviewer: Karen Bussell