The Convert
Ben Kavanagh
Above the Stag Theatre
Above the Stag Theatre
–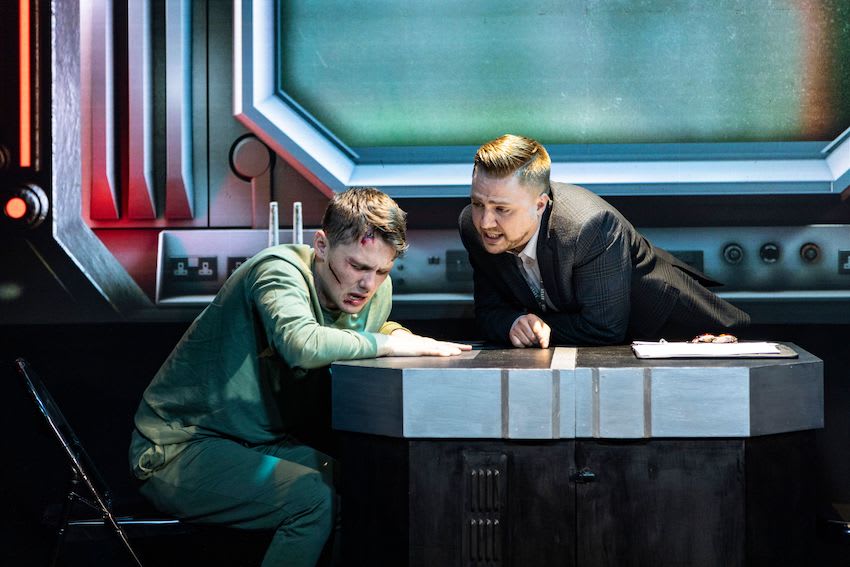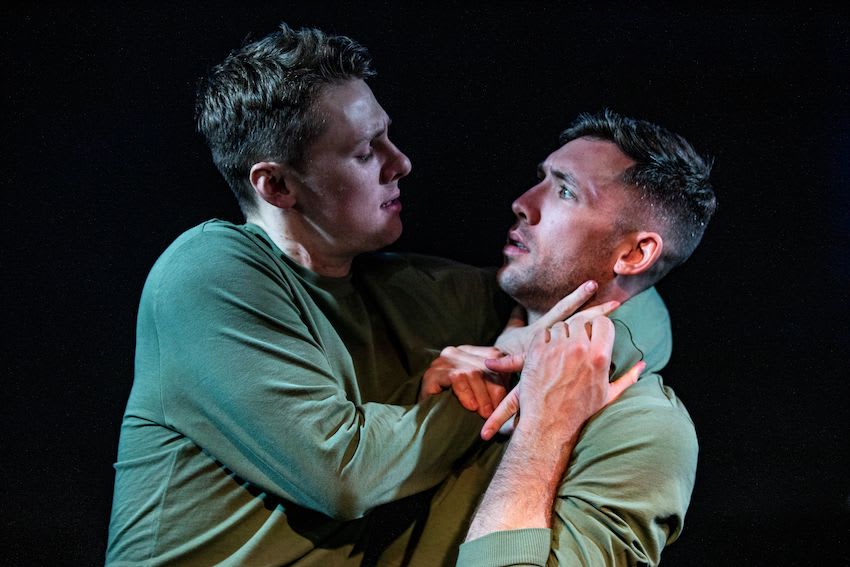 Conversion therapy, treatment which sets out to change someone's sexual orientation or gender identity, can range from prayer to forms of torture. British Psychological Society, NHS England and the Royal College of Psychiatrists have all warned that all kinds of conversion therapy are unethical and potentially harmful but, though the European Parliament passed a resolution condemning it in 2018 and in the same year the Conservative Party promised to make it illegal, the UK government has been slow to take action and it still remains legal here.
That makes Ben Kavanagh's play (first seen as part of this venue's Contact Festival last year and now given a full staging) very timely. It is set in a 'facility' where gay men are undergoing forced treatment to 'correct' them. It doesn't set forth an argument or document a personal history but offers a dystopian drama set in an authoritarian state where gay men who are outed are forced to submit to barbaric treatment if they refuse or, if agreeing, if it isn't successful they will be sent to "the Other Place", a destination about which they are told nothing.
Designer David Shields provides a stark setting that can switch between an interrogation room and the dormitory that patient (victim rather) Alex shares with an earlier arrival called Marcus, eager to be 'cured' and get back to his family.
Dominating all is a huge computer screen which tracks the treatment, George Reeve's video design is an important part of the drama. His images and the sound score by Paul Gavin are not just dramatic but at times overwhelming.
Administering treatment to green-uniformed Alix is the smartly dressed Arbiter, who pretends to be urbane and friendly ("you can call me Arbi, or Biter") even as he applies pain. In everything he does, he requires Alix's agreement but tells him what to say and insists on compliance. It is like one of those situations on the Internet where you keep having to tick innumerable boxes to go ahead when you don't really know what you are letting yourself in for, but here you can be almost certain it isn't going to be pleasant.
This goes way beyond Clockwork Orange aversion therapy and it is a reminder of just how savagely some societies treat gay men As the cruelties escalate, there suddenly seems to be a chance of escape with a glimmer of hope in the relationship between the two young men. That turns out to be a mistake and the play offers what I found an incomprehensible ending.
The play doesn't document fact but offers a metaphorical outcry that director Gene David Kirk underlines in the contrast between the calmness of Kavanagh's Arbiter and the increasing wounding of his subjects. Sam Goodchild as Marcus has to give us a character who switches between pain and determined compliance, while Nick Mower, making his professional stage debut as Alix, gives us a young man submitting to pain but desperately hanging on to his integrity.
The drama lies largely in seeing just how bad things can get and waiting for a change that will free these men, but the stylish presentation with its high production values hide just how thin the plotting is and help hold the attention. The Convert is certainly watchable and has its heart in the right place and, on this evidence, we are likely to see more of Mr Mower.
Reviewer: Howard Loxton