The Coral
Georg Kaiser, translated by B J Kenworthy
Collide Theatre in association with Neil McPherson for the Finborough Theatre
Finborough Theatre
–

Listing details and ticket info...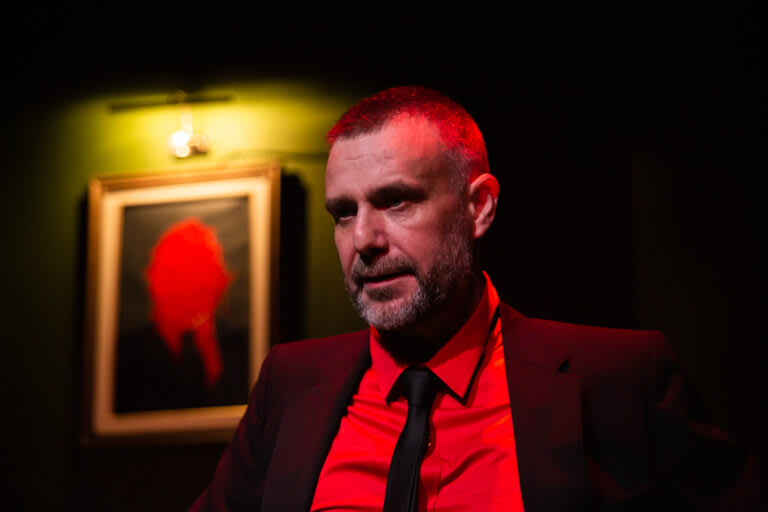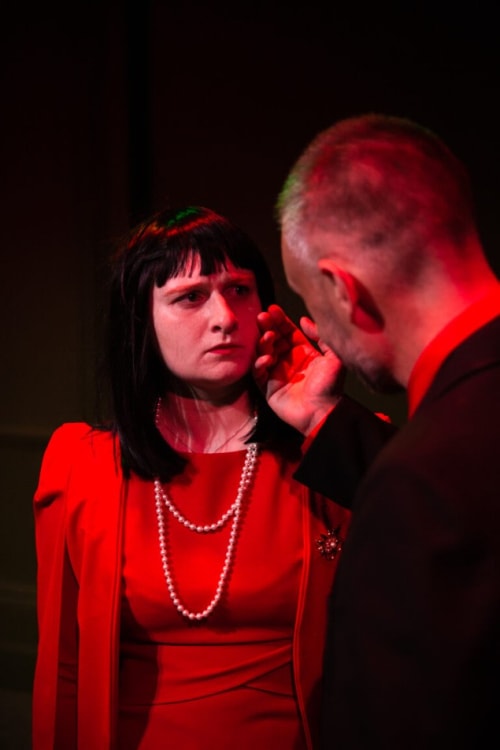 It's hard being a very rich man, having to live a life so different, so separate from those forced to work in the appalling factories from which your wealth is created. That's the problem facing the character simply referred to as millionaire (Stuart Laing) in George Kaiser's 1917 satiric, expressionist play The Coral.
His workers live in poverty. If they miss coming in for a day after a terrible accident buried many of them in rubble, then they are sacked and if at a meeting with workers anyone should protest, there's a line of rifles ready to shoot troublemakers.
Since all that is uncomfortable, he employs a lookalike secretary (Adam Woolley) to pretend to be him carrying out direct contact with the workers. To ensure the security officer can keep an eye on his double, he is instructed to wear a small, reddish coral.
One of his duties involves building the philanthropist image of Mr Millionaire by listening and giving crumbs to the tragic poor on Open Thursdays.
But none of it is enough for the rich man who finds his two daughters (Esme Scarborough and Joanne Marie Mason) mixing sometimes with ordinary people. He tries to warn them against such foolishness with the story of his childhood when his father ran off after being sacked and his mother killed herself, but it doesn't seem to deter them. One daughter even gets a job on a cargo ship and the other rushes off to help people trapped in the rubble of a workplace accident.
In response to these anxieties, he is told that "the rich live in a bubble. The rest choking their lives with torment and oppression."
There is a bleak, expressionist intensity to the first half that includes disturbing scenes and an unsettling soundscape of futuristic rhythms and at times a low noise as if the air was blowing through a pipe.
The play opens with the millionaire and the secretary dressed identically in a black suit, red shirt, and red socks. Red, silk-like fabric is wrapped tightly around their faces.
Later, frustrated by his adult daughter's drift from his plans, he imagines them as puppets incapable of doing anything that is not controlled by him.
The second half takes a more naturalistic turn with two comic detectives trying to establish his identity after a murder has taken place. It is slightly out of step with the mood of the play but certainly easier to follow.
This imaginative, entertaining production takes you briefly into that disintegrating world of Weimar Germany where a paranoid wealthy few became increasingly disconnected from the sufferings of the rest.
Reviewer: Keith Mckenna