The Country Wife
William Wycherley
Royal Exchange Theatre, Manchester
–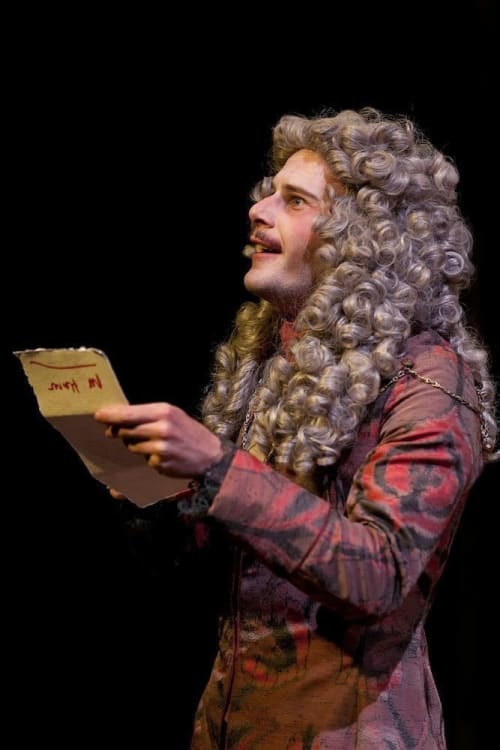 Director Polly Findlay returns to the Royal Exchange after last year directing Good by C P Taylor, this time with Wycherley's Restoration comedy which was last seen at the Exchange in 1986 directed by Nicholas Hytner with a cast that included Gary Oldman, Ian McDiarmid, Cheryl Campbell and Alex Jennings.
Wycherley's sex romp begins as notorious rogue Mr Horner, newly returned from France, persuades a doctor to spread the rumour that he is impotent so that men will feel quite comfortable leaving their wives in his company—more than this, they will insist on their wives being left in his company to protect them from being tempted into the arms of men who are less "harmless". The wives, once they learn the truth, are more than willing to take advantage of this.
Mr Pinchwife, not having heard the impotence story, has married a pretty but innocent country girl and wishes at all costs to keep her away from Horner, but all of his attempts to keep her away from temptation have the opposite effect. Pinchwife's sister, Mrs Alithea, is to marry the rather stupid Mr Sparkish, but Mr Harcourt has fallen in love with her and uses clever wordplay to court her in front of her intended so that she understands his meaning but Sparkish believes his words to be totally innocent.
It's all just a silly romp in which all the single men and all the married women are constantly hungry for adulterous sex and all the married men have to keep their wives locked up in order to avoid being cuckolded. It isn't a particularly good advertisement for marriage.
The Exchange's cut-down version of the play is a little uneven at the moment, but this will no doubt improve as the production beds in during the run. The scenes between the young men—and, to some extent, the portrayal of Horner by Felix Scott—come across like some Shakespeare productions when the physical bantering takes prominence over the meaning of the words and every innuendo is telegraphed by an extravagant gesture.
However most other scenes are clearer and easier to understand. Nick Fletcher gives a great performance as the nervous Mr Pinchwife and there is a wonderful childlike portrayal of his wife by Amy Morgan with a very strong Welsh accent. Roger Morlidge gives a solid performance as Sir Jasper Fidget, with Maggie Service as his wife putting across a superb and very funny transition from refined and reserved to sexually lascivious when she learns of Horner's plan.
There are some lovely performances from the potential true lovers, Eliza Collings as Mrs Alithea and Nicholas Bishop as Mr Harcourt. Oliver Gomm as Mr Sparkish is actually very funny and occasionally quite touching, a performance in contrast to some irritatingly over-the-top past performances at the Exchange—perhaps a combination of a role that suits his performance style and a director that keeps him on a tighter leash.
Helen Goddard's design keeps the whole thing looking generally in the original period, capped with some nice bare tree branches with the appearance of the cuckold's horns or antlers—a nice touch.
There's plenty of fun to be had here, and the cuts mean it doesn't go on for too long, although there are some scenes that rattle by a little too quickly with not enough attention to diction for the plot twists to be understood.
But while it isn't a great play, it's a fairly entertaining evening and no doubt some of the little bumps will be ironed out during the run.
Reviewer: David Chadderton