The Croft
Alli Milles
Original Theatre Company
Everyman Theatre, Cheltenham
–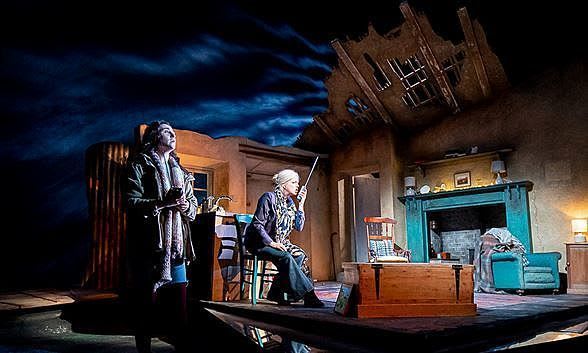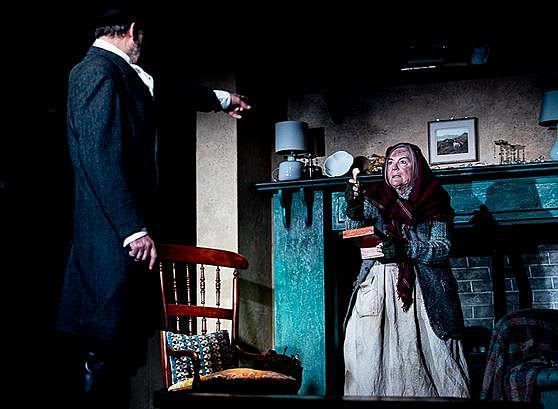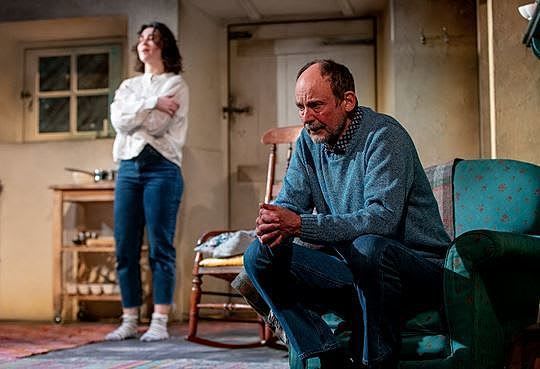 Lights flicker, a door slams, the generator stalls, the phone is of course beyond signal range and it's not even night when things start to go bump. "Do you believe in ghosts?" someone asks. Who wouldn't?
But this excellent thriller, a remarkably adept piece for Ali Milles's first play, is so much better than those horror clichés suggest.
It's billed as a thriller, but it's really the story of three resolute women who refuse to submit, over three periods from the 19th century clearances to the present day, all set in the same remote Highland croft,
Central to the drama are Lucy Doyle's Laura, a young woman whose father owns the old cottage, and her lover Suzanne, played by Caroline Harker, estranged from her husband and missing her teenage sons.
The revelation that the nearest shop is a 45-minute round trip away is enough to unnerve Home Counties Suzanne. Add to her anxiety the words of David the ghillie, played by Drew Cain, who talks ominously about keeping to the old ways, with the tagline that "the place does not take to everyone."
Figures materialise from the past, as if from the very walls, including Laura's mother, Laura's clerical husband, played by Simon Roberts, who quotes Deuteronomy at her when she refuses cancer treatment, and further back the house's pervading and presiding spirit of Gwen Taylor's Enid, a woman persecuted in the 1870s.
Director Philip Franks maintains the tension right until the unexpected climax. The programme justifiably draws a comparison with Conor McPherson's The Weir. If it does not quite match the weird excitement of that masterpiece, the dialogue is its match, with never a word or phrase that does not fit the situation, and blessed here with actors who respond perfectly to its rhythm.
A triumph of suspenseful writing. What next for Mr Milles?
Reviewer: Colin Davison