The Curing Room
David Ian Lee
Stripped Down Productions
Pleasance Theatre
–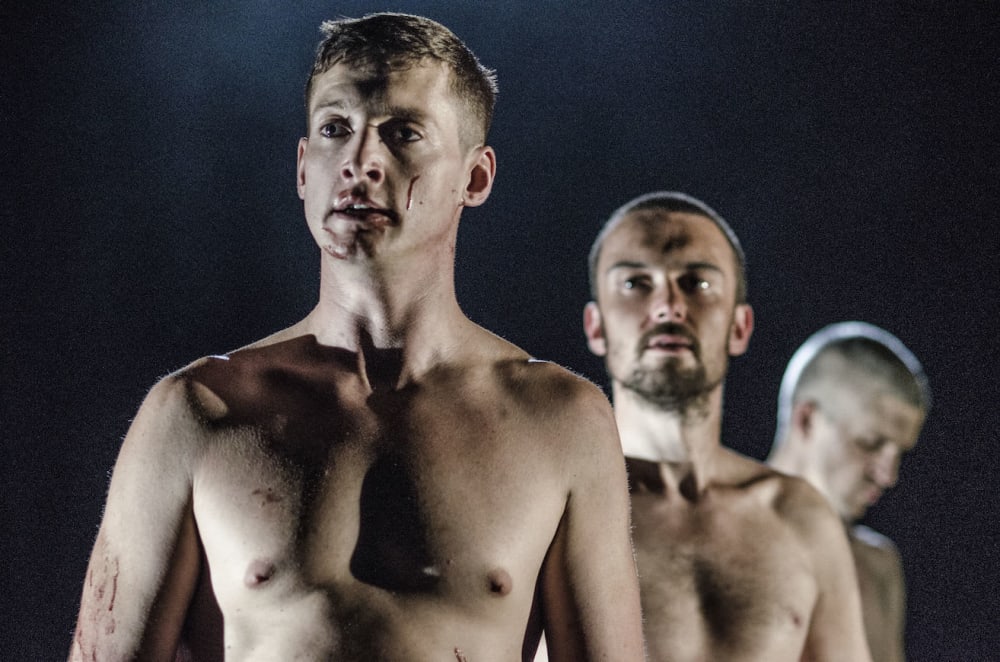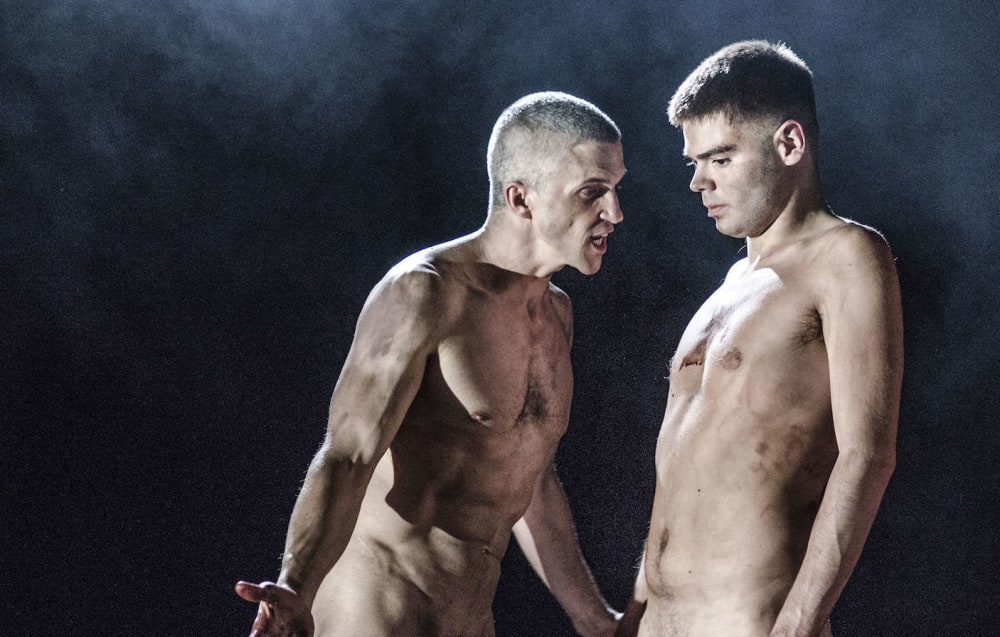 In 1944 in southern Poland, retreating Nazi forces stripped a group of captured Russian soldiers naked and incarcerated them in the cellar of a deserted monastery without food or water.
George Steiner in his The Death of Tragedy makes a brief reference to the incident and Barry Collins made a gruelling three-hour monologue out of the story, first presented in a reading by Peter O'Toole at Bristol Old Vic in 1974.
Now US dramatist David Ian Lee offers this gripping drama, re-imagining that same situation in a play which here gets its first full production before transferring to the Pleasance's sister theatre in Edinburgh to open the Festival Fringe season.
The fact that it has an all male cast, seven men naked throughout, may have attracted some of the London audience but there is nothing prurient about this production. Nakedness is part of the situation but soon seems commonplace, becoming unexceptional to the audience even before the characters have accepted it, a metaphor as much as part of plot.
Even if you have never heard about this case nor read the company's publicity, it probably won't surprise to hear that they resort to cannibalism. At times, director Joao de Sousa's graphically staged production demands strong stomachs of its audience with its realism.
A certain morbidity may be inevitable, but this is a theatrical reality that demands sympathy and invites judgement as it displays a diverse set of men, partly conditioned by military discipline and influenced by political conviction, reacting to each other and the exceptional demands of their predicament.
The cast of seven, some of them making their debut professional stage appearances, are an ensemble of great conviction, but the script gives them little on which to build their characters.
Rupert Elmes plays the senior officer present, calm and responsible, though in pain and losing blood where his wedding ring has been torn off his hand, and prepared to sacrifice himself for others. Will Bowden is bully Lieutenant Drossov, Marlon Solomon Lieutenant Kozlov who is not quite what he seems, Harvey Robinson his childhood chum religious minded Senior Lieutenant Ehrenberg, who now finds him out, and John Hoye's Private Sukeruk, a Bolshevik who stormed the Winter Palace in '17 and then got purged by Stalin.
Matt Houston plays farm lad Private Poleko, a Georgian who's a bit of an outsider and plays the clown to keep people friendly and who has developed a deep affection for his tank crew fellow, Thomas Holloway's Private Yegerov, who seems to be borrowed from the Russian tradition of the Holy Fool.
What we get is more a clash of personalities and survival instincts than any real moral or political discussion, but there is plenty of atmosphere and tension aided by Philip Lindley's minimalist set of a skewed and raked platform with a drain set in it and David Howe's lighting, which goes for claustrophobia rather than any naturalistic effects, and the macabre contribution of prosthetic prop makers.
Reviewer: Howard Loxton