The Curious Incident of the Dog in the Night-Time
Simon Stephens, novel by Mark Haddon
National Theatre
Festival Theatre, Edinburgh
–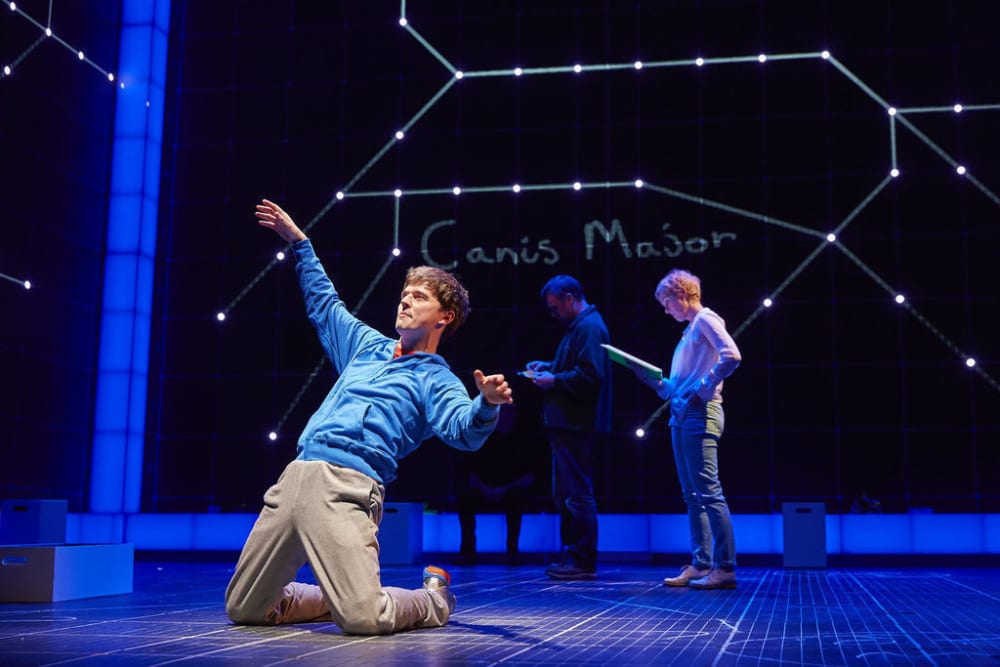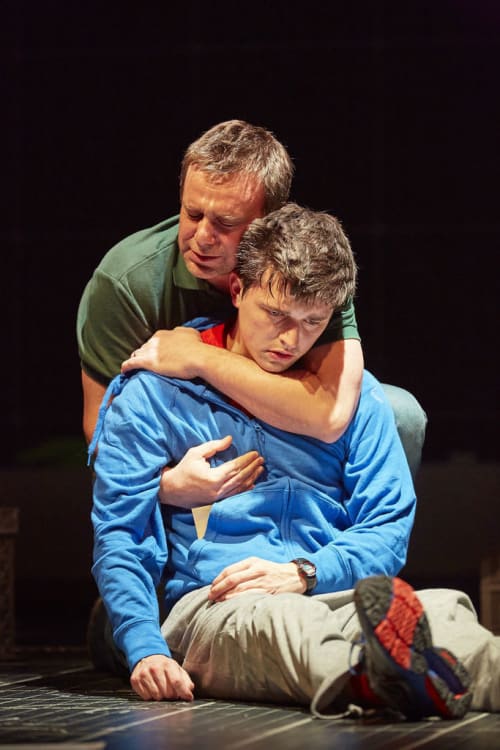 Translating works for the stage can be a risky business, particularly when the source is well-read, well-liked book. The Curious Incident Of The Dog At Night-Time though does not disappoint.
The plot concerns Christopher Boone (Chris Ashby) a boy with behavioural problems who sets out to solve the mystery of his neighbour's dog and in so doing discovers secrets about his family's past.
The production combines great acting, Chris Ashby in particular really makes the show, with an array of technology. This is used to great effect not only to create many different locations, but also to represent what is going on in Christopher's mind.
The stage is a black box with graph paper sides, representing the protagonist's mathematical abilities and the solace it offers him. Onto this blank grid is projected both the physical reality, such as the street where Christopher lives, but also Christopher's internal thoughts.
The book is written from Christopher's viewpoint, giving the reader a particular perspective on the events. A play is different, it isn't as easy to be ambigious like a novel. However by eschewing naturalism and having his teacher Siobhan (Geraldine Alexander) read from his book, we are drawn into Christopher's world.
The story is totally engrossing and told so well in this highly creative play. The other members of the cast aside from Ashby not only play the other characters but also form a unified ensemble, for instance for the London rush-hour scenes. It is great to see a large cast making the most of the Festival Theatre stage.
The tube scene is particularly well delivered with its simple but effective use of lighting and sound. It really keeps you on the edge of your seat. Overall, despite the story venturing into some dark territory, it manages to be quite heartwarming and positive.
The play manages the very difficult task of portraying behavioural problems without resorting to sensationalisation or caricature. A lot of this is down to Ashby's performance, which is both believable and full of energy, which is definitely needed as he is onstage practically the whole time.
Christopher's parents Ed (Stuart Laing) and Judy (Gina Isaac) are more well-drawn that some of the other characters, but ultimately they don't have the same depth as Christopher. This is fair enough as the play is fundamentally about him.
This is unashamedly modern theatre, but it still relies on really good performances at its core. The technical side is faultless, but it is Ashby that really makes the production.
Reviewer: Seth Ewin