The Curious Incident of the Dog in the Night-Time
Simon Stephens, based on the novel by Mark Haddon
National Theatre
Sunderland Empire
–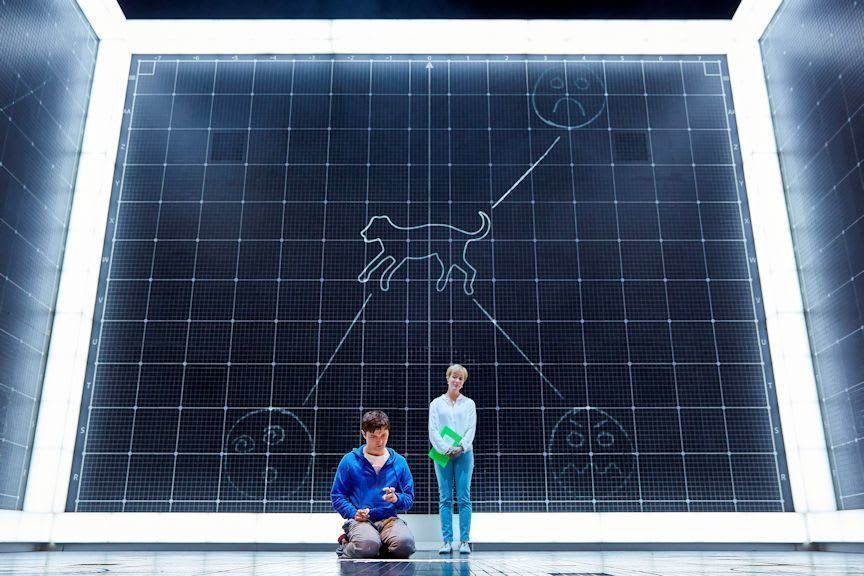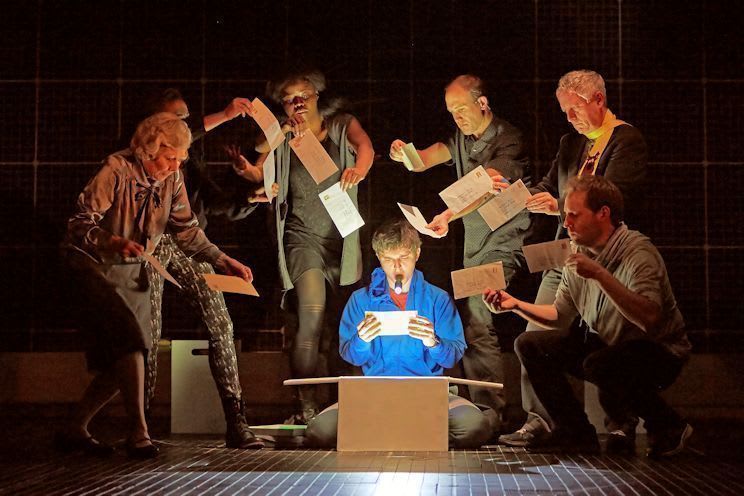 It's the Edinburgh Fringe at the moment and the programme is filled with productions which claim to be "ground-breaking" or "expanding the boundaries of theatre" or something similar.
Well, possibly, but in this sense none can come close to the National's production of The Curious Incident of the Dog in the Night-Time currently running at Sunderland Empire. It does what we might believe impossible: on a stage in a huge theatre it doesn't just enable us to see inside the mind of a 15-year-old boy with Asperger Syndrome (Christopher Boone, played by Joshua Jenkins) but actually to experience what he experiences. We have, in fact, a dual viewpoint: we see him from outside and from within.
To achieve this task has taken the combined talents of a hugely creative team of specialists. Mark Haddon's 2003 novel was an immediate hit, winning a number of literary prizes, and playwright Simon Stephens captures the essence of both the character and the book in a script which is actually a play (performed at Christopher's special school) based on a book which he had written, encouraged by mentor / therapist Shiobhan (Geraldine Alexander), detailing what happened after he discovered the body of a neighbour's dog, stabbed to death with a garden fork, which includes discovering what really happened to his mother, sending him off on a, for him, terrifying journey from Swindon to London and taking his A Level maths exam three years early.
Bunny Christie's set is, at first glance, a box made of graph paper with small portable white boxes which act as furniture and other props, but is actually an screen onto which a range of videos (designed by Finn Ross) are projected, sometimes mirroring what Christopher is drawing on the floor of the stage, sometimes text or numbers, sometimes semi-abstracted—and occasionally very threatening—scenes from the outside world. With complementary lighting (Paule Constable) and sound (Ian Dickinson) it becomes as immersive as it is possible to get on a proscenium arch stage.
Marianne Elliott's direction is fast and fluid, helped in no small manner by the physical theatre talents of movement directors Scott Graham and Steven Hoggett of Frantic Assembly. As a significant proportion of the script is actually narration (albeit read by Siobhan and so part of the mise-en-scène rather than an easy way out for the adapter), the physicality and rapid movement sweep the audience along and make the moments of stillness even more effective by way of contrast.
The 14-strong ensemble (playing in excess of thirty parts) are excellent but the outstanding performance is undoubtedly Jenkins's; he draws us in, making us empathise with a character who cannot feel empathy and showing us the world from a very different perspective. It's a superb performance which will live in my mind for a long time.
At times funny, at others quite heart-breaking, it grips from beginning to end. At the interval a fellow reviewer said just one word: "mesmerising".
It was. It is. Go see.
Reviewer: Peter Lathan