The Curious Incident of the Dog in the Night-Time
Simon Stephens, based on the novel by Mark Haddon
National Theatre
The Lowry, Salford
–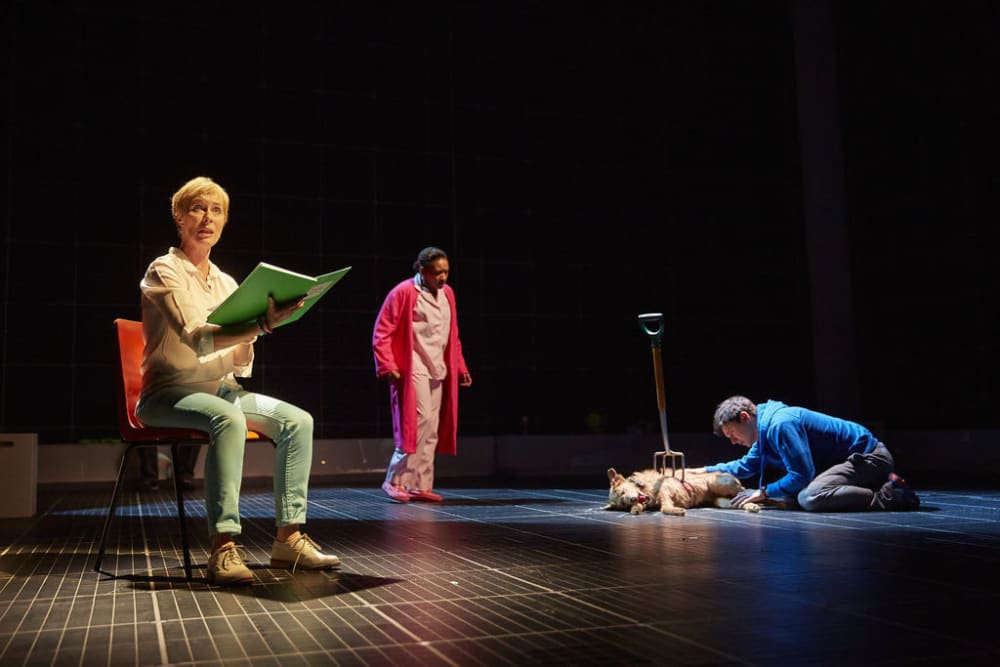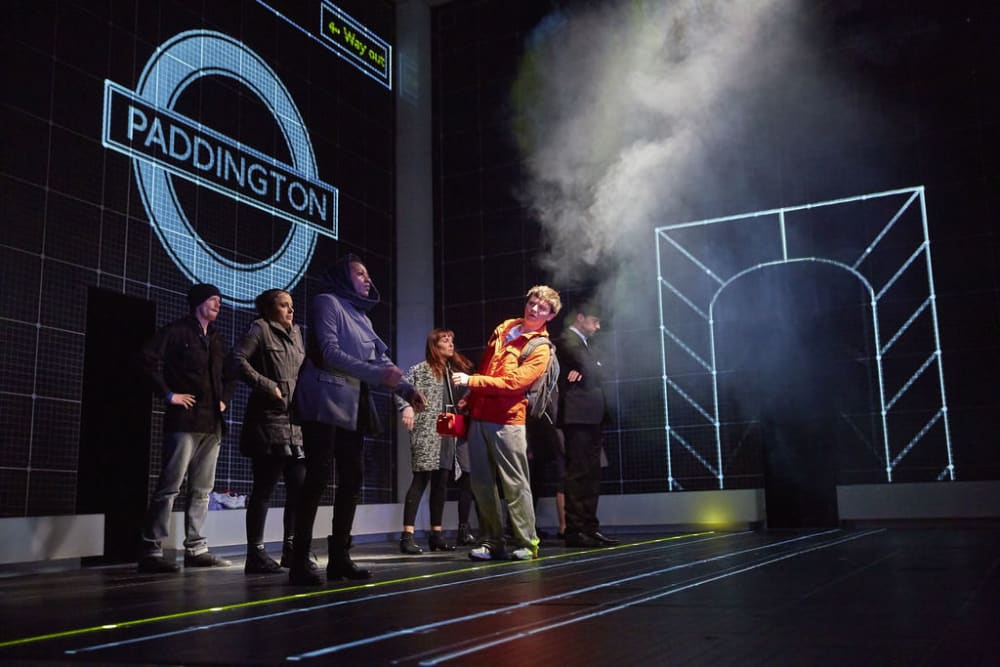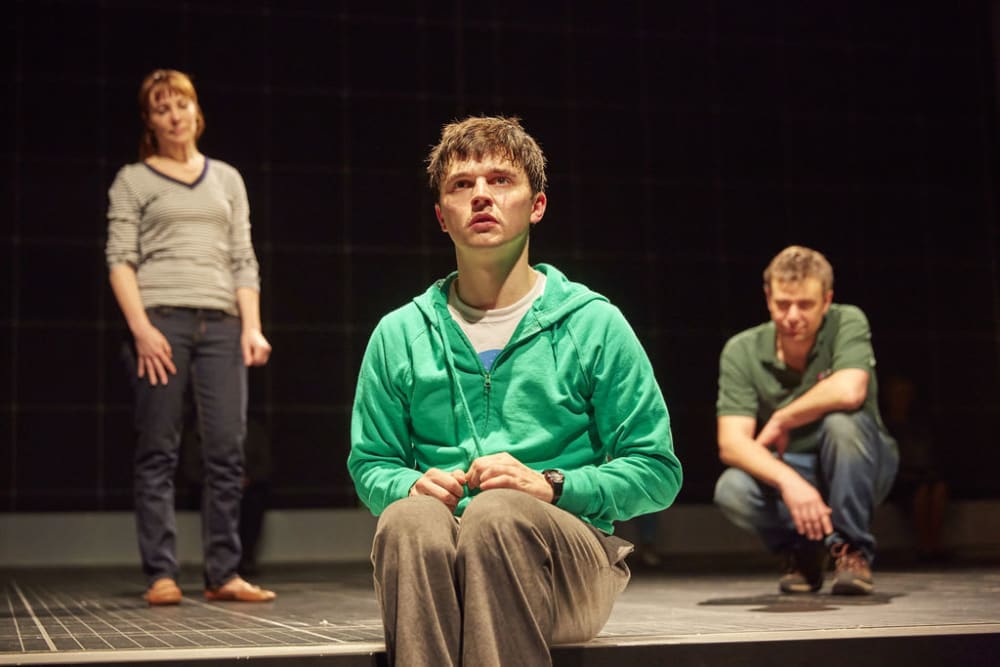 Another first for Manchester is the national tour of another hit National Theatre production, although, curiously, almost the whole run is effectively previews—though not at preview prices—as the press night isn't until the penultimate day of the Salford run.
Based on Mark Haddon's best-selling short novel of 2003 titled with a quote from Sherlock Holmes, the play is centred around Christopher Boone, for whom Haddon has been resisting the label "Aspergers" for 12 years but who clearly would be diagnosed as such now. He doesn't understand emotional responses from other people or metaphorical language, but he is brilliant at logical deduction and is taking his 'A' level maths at the age of 15, the first ever to do so at his special needs school.
The play opens when Christopher discovers a neighbour's dog killed with a garden fork and decides, against the orders of all the adults, to solve the murder case. His father tells him that his mother has gone into hospital and then that she has died, but it is clear to us that there is a mystery to be solved here too, onto which Christopher soon latches.
Like her other recent visiting production to The Lowry, War Horse, director Marianne Elliott's production of Curious Incident is based on a novel told from the point of view of a character who finds it difficult to communicate with others. Simon Stephens tackles this with a script heavy on narration, but this is read from Christopher's own journal, which his therapist encourages him to keep, so fits in with the style of the book. Even so, I remember Christopher's descriptions of the confusing way that other people speak being much funnier and his solo trip to London by train being much scarier than this production is able to portray.
However it is still a very impressive production. Elliott's direction and Stephens's script often dispense with naturalism to portray what is really going on in the boy's mind, sometimes using actors, sometimes with the theatre technology that lights up and projects onto every corner of the set, which appears to be constructed from giant sheets of graph paper in Bunny Christie's design. Scott Graham and Steven Hoggett of Frantic Assembly have been drafted in to produce some beautiful physical movement that help with this expressionism and the transition between scenes.
Chris Ashby portrays Christopher (Joshua Jenkins for some performances) very well with unemotional logic, except for the occasional panic attack when anyone tries to touch him or when he gets confused. Stuart Laing probably has a more challenging acting role as his father Ed, who has great trouble controlling his emotions and could even be going through a breakdown of some kind. Gina Isaac is also very good as his mother Judy, and Geraldine Alexander takes responsibility for much of the narration and connecting other narrative threads as therapist Siobhan.
Of course the appearance of Toby near the end, played by Baffin or Watson at different performances, stole the show at the reviewed performance and produced so many "ahhs" that there was a danger of missing the rest of the dialogue. I won't give any more away about that.
It's a slick, polished piece of theatre, as one would expect from the National Theatre, and a brave attempt at dramatising this story which largely works very well, although I can imagine that a simpler production without the National's huge resources may expose the script's limitations, as happened with His Dark Materials.
But the current production adds to the book's insight into the mind of Christopher and helps an understanding of his condition as well as being just a great piece of entertainment.
Reviewer: David Chadderton