The Cutting Edge
Jack Shepherd
Arcola Theatre
Arcola Theatre
–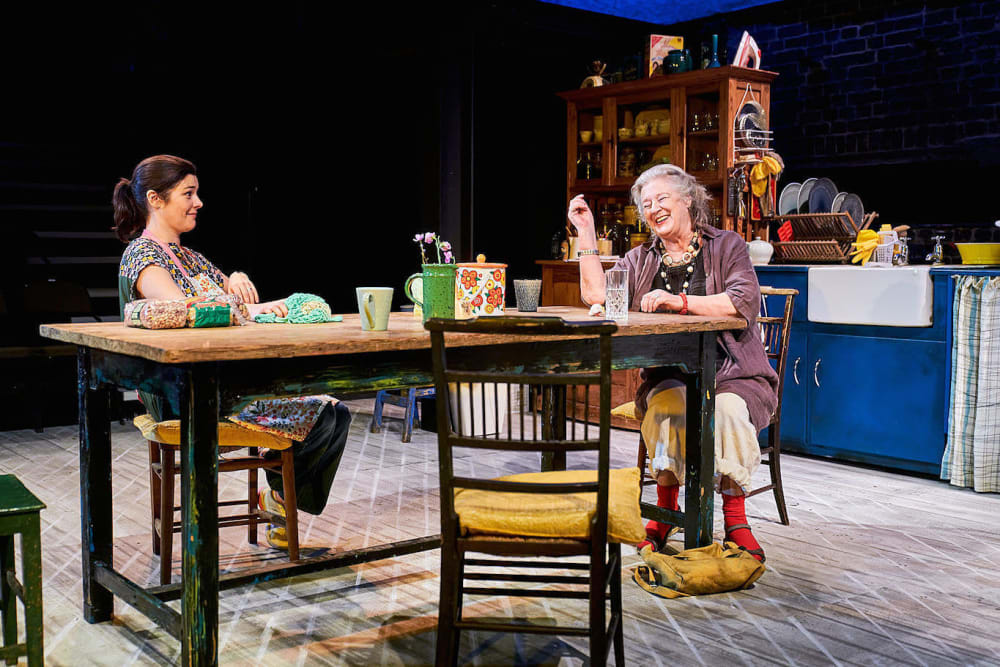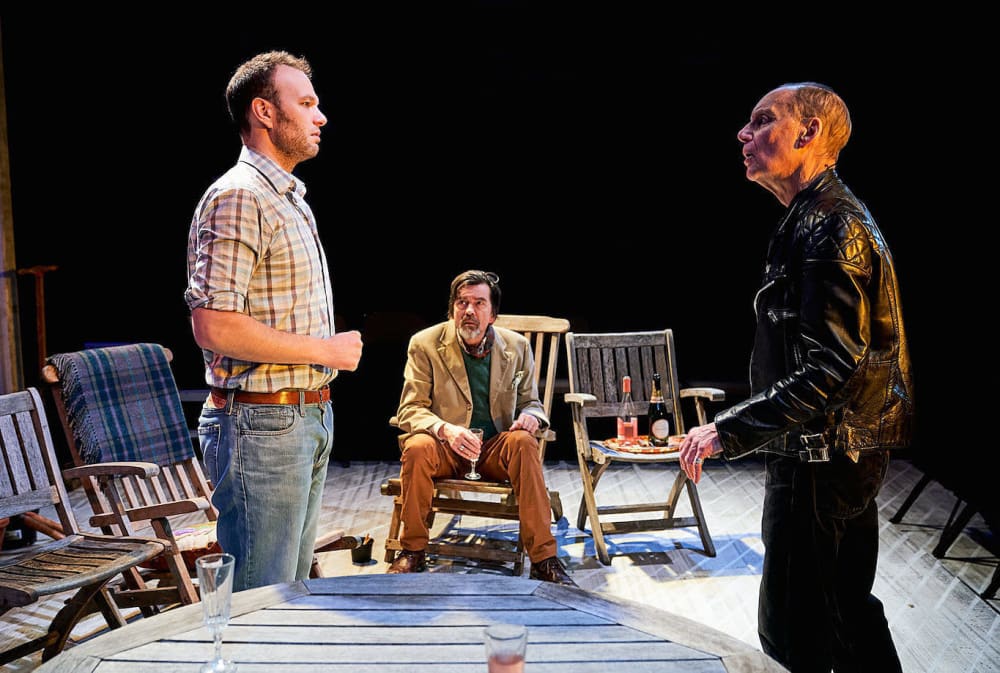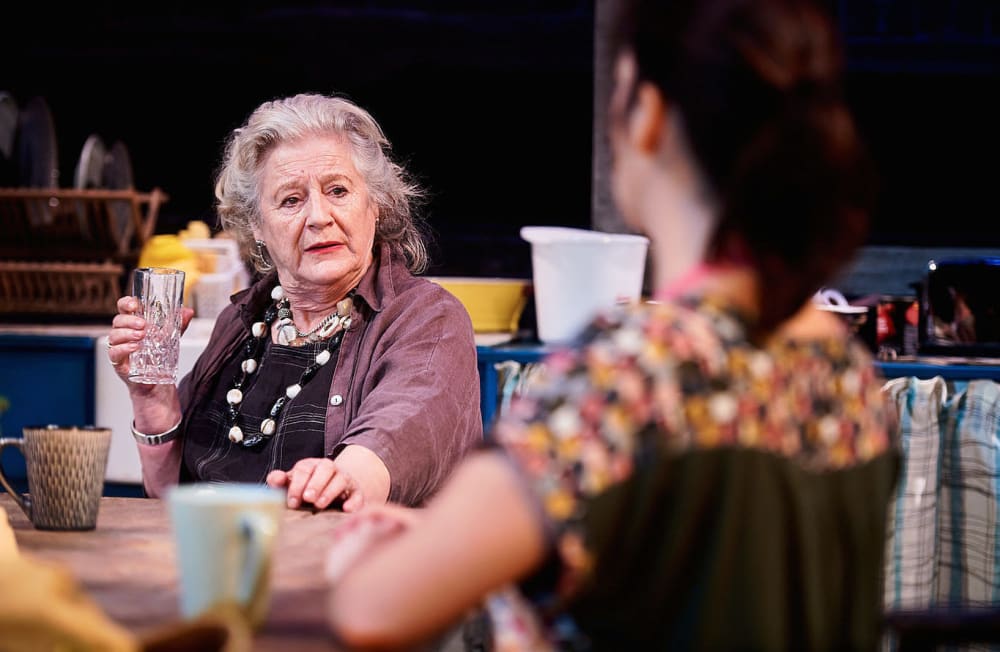 Seven years ago, Chris (David Sturzaker) and Anna (Jasmine Hyde) chucked in their jobs on a smart art magazine and bought a place in the country where they have been struggling to become organic and self-sufficient without real success. When an eccentric elderly lady turns up who knew the place in the past, they learn it used to be thought infertile and not farmable. That infertility is reflected in the lives of its characters and in a critical look at the art world.
Chris had realised that his writing for gallery catalogues and as a critic had the knack of making banal work sound interesting, giving it value. He turned his back on a success that got him into Private Eye's pseuds' corner. (There is a backstory of a breakdown that the play doesn't explore.) Now an artist is pestering Peter to write a hagiographic book about him. For now, he is resisting but they could desperately do with the money.
Local friend widower Peter (James Clyde) pops in for a chat. He's a retired librarian and an amateur poet and painter with an exhibition coming up. He's better off, wants to help them with money. Originally Chris's friend, he's lonely, becomes perhaps a little too close to Anna.
While Peter has gone off to get champagne for the dinner party for which Anna is preparing, Chris is busy out back and Anna upstairs, a stranger walks in and starts to look around. It's Elvira who, as a young woman knew this house as a place for hedonistic bohemian parties back in the 1930s. She too was an artist and has been brought there riding pillion by Zak who also went to art school but dropped out to join a rock band. He admits, "it wasn't very good, but it was what people wanted."
They are an odd pairing: she with a posh voice and once quite well-known, he rather raddled East End, but recognising the life force in each other and bonding as they roar around on his Harley Davidson.
Michael Feast's Zak may be kindly natured but his earthy energy is explosive in contrast to the gentility of the others, but even he seems pale set against Elvira's elderly egocentricity and Maggie Steed's stunning performance. Zak wheedles a refill for his glass but, when she asks for a gin and tonic, you feel bound to produce it. It is a big performance of a big personality. If it seems OTT, that's Elvira and anyone who has known someone from those bohemian times will recognise its rightness. It is both very funny and very touching.
In setting things up, the play could perhaps be tightened and, when it gets on to discussing the value of art (monetary and otherwise), it could dig deeper. It skirts over comparisons between representational and abstract and whom art is for but is cogent in describing how phoney critical opinion can control reaction and on the way the market needs not only to promote new art but to reassure investors of its ongoing value when fresh movements have replaced the old ones.
While discussing art and the shock of the new, intruders Elvira and Zak act like the shock of the old in unbalancing Chris and Anna's eco-friendly existence. They get performances to relish that could overbalance writer Jack Shepherd's production, though the younger couple are not played so sincerely.
Reviewer: Howard Loxton