The Da Vinci Code
Dan Brown adapted by Rachel Wagstaff and Duncan Abel
Simon Friend Entertainment
Sheffield Lyceum
–

Listing details and ticket info...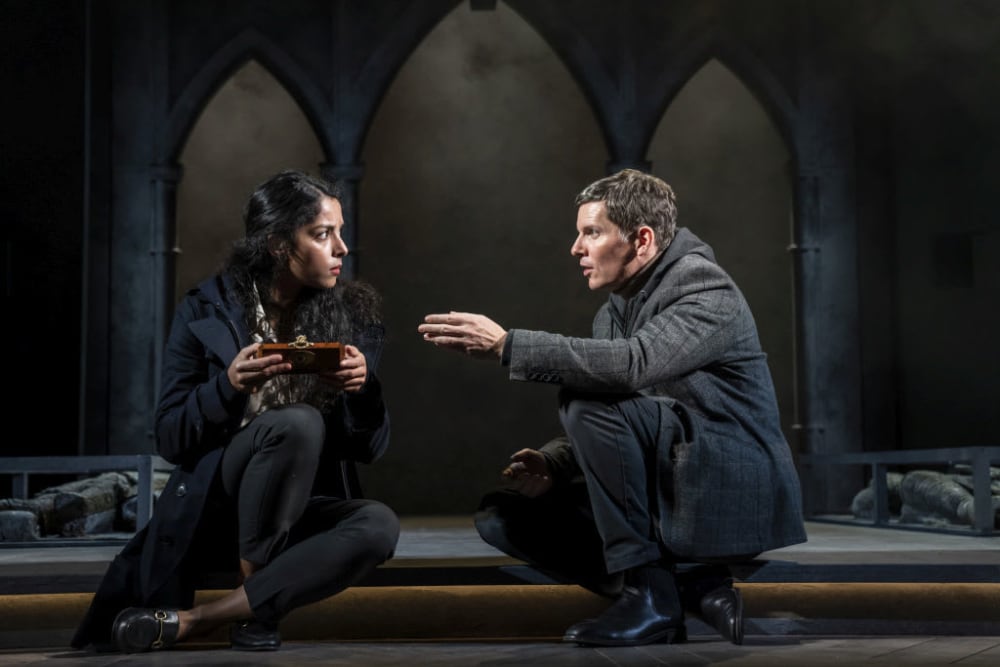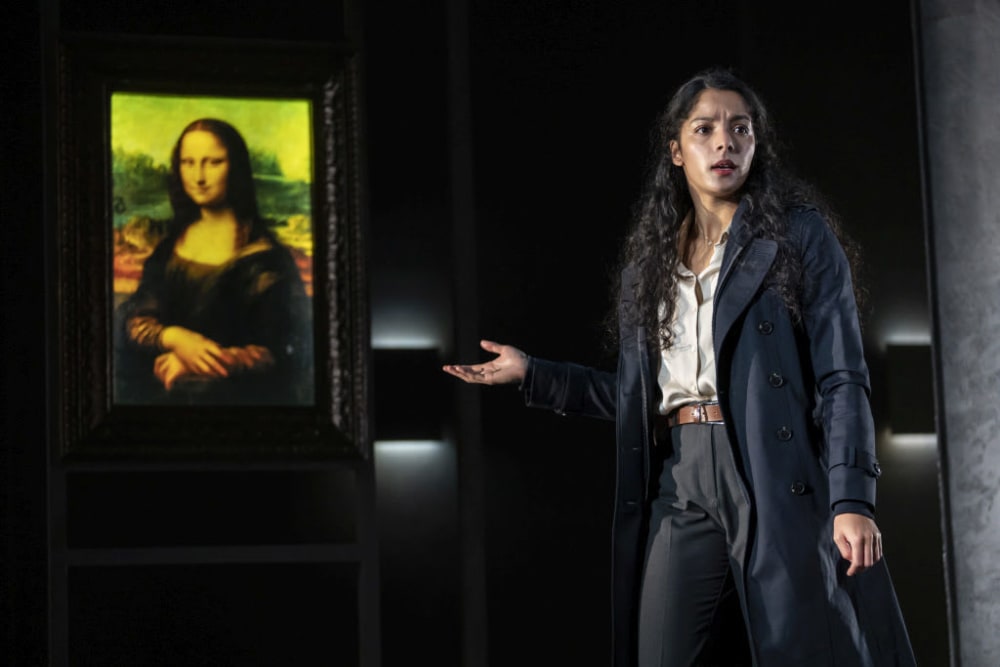 After the success and popularity of Dan Brown's 2003 novel and the more recent film, the current touring stage version is an exciting reincarnation of the original with particular interest for theatre starved audiences.
Adapters Rachel Wigstaff and Duncan Abel have transformed the complex plot of the novel into a tightly structured, fast-moving, theatricalised equivalent with a plethora of special effects to amaze and inform.
American symbologist Robert Langdon is summoned to the Louvre where he discovers the murdered body of the curator, Jacques Sauniere. Unexpectedly accused of the murder, he escapes with the help of cryptologist Sophie Neveu and together they travel Europe to solve a sequence of baffling clues which eventually lead to the exposure of a long established and malevolent secret society.
The staging of a play with so many different settings provides a considerable challenge for director Luke Sheppard and the whole creative team. These are more than adequately met by the effective use of back projection in providing visual representation of the puzzles to be decoded and the use of dropped-in frames for the codes or for Da Vinci's paintings, notably the Mona Lisa and The Last Supper which are crucial to the unfolding plot.
Sheppard occasionally departs from realistic presentation by employing the whole cast to create vocal effects or movement sequences that are representational, economical and mood enhancing.
Set and costume designer David Woodhead provides settings which can be changed quickly to suggest churches and cathedrals with statuary, columns and tombs, a Swiss bank, or a French chateau. A simple drawn curtain and a 'No Entry' sign economically establishes the aisle of an aircraft.
Musical director Chris Poon makes an important contribution to the production by providing mysterious, mood-evoking music, particularly noticeable in the early scenes to accompany the solving of puzzles and in later scenes in gloomy vaults.
There are convincing performances from every member of the cast. Nigel Harman is a strong lead as Robert Langdon and Hannah Rose Caton complements him perfectly as Sophie in her effective and well judged UK debut appearance.
Danny John-Jules is a charming and likeable friend as Teabing but discovers an altogether different aspect of the character in later scenes. Joshua Lacey gives a powerful performance as the half-demented, masochistic monk Silas whose howls of agony accompany his self-imposed suffering.
Members of the cast double up to perform a variety of minor roles as required. Debra Michaels is effective as Sister Sandrine in an early scene, plays Marie later on and displays a beautiful voice in singing "O Virtus Sapienta" in a late church scene.
I would certainly recommend reading the novel or seeing the film before coming to the production. There is a lot of information to take in and the adaptation provides this adequately. But it is of particular interest to see how the conventions of experimental and contemporary theatre have been employed to transfer an art form from one medium to another.
Reviewer: Velda Harris