The Damned United
Adapted by Anders Lustgarten from the novel by David Peace
Red Ladder and West Yorkshire Playhouse
Derby Theatre
–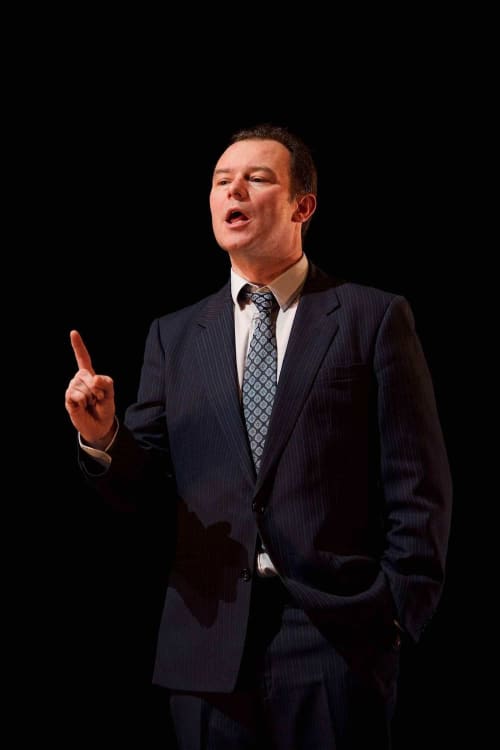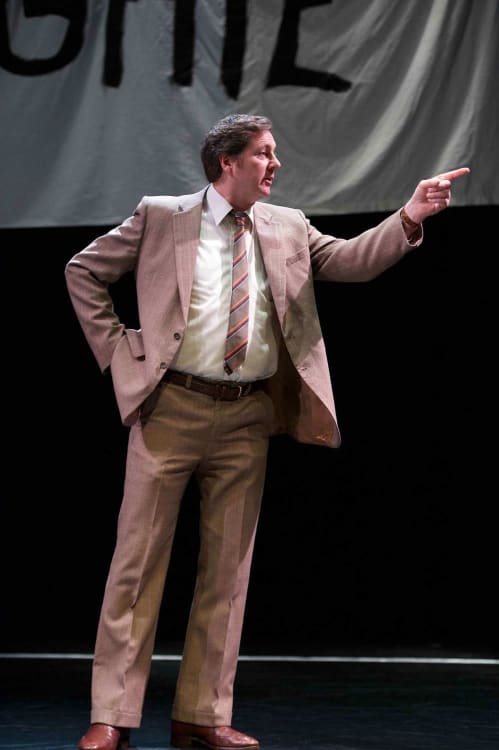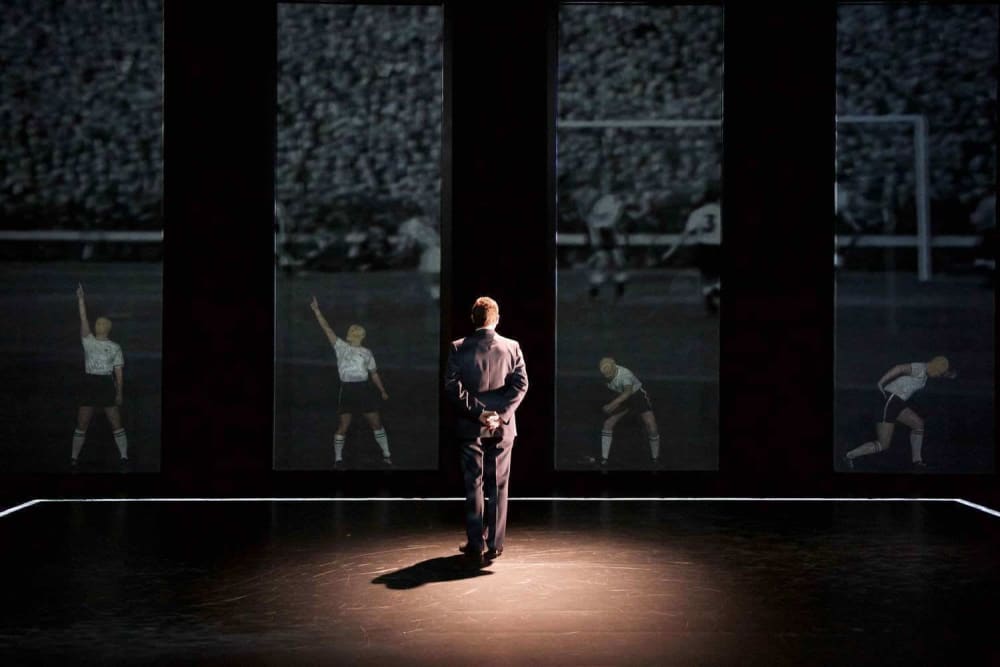 More than 11 years after the death of Brian Clough and over 40 years since he led Derby County to the Division One championship, England's first celebrity manager is still revered in Derby where he worked his magic.
That was clearly evident on the opening night of The Damned United at Derby Theatre. Anders Lustgarten's adaptation of David Peace's book is ostensibly about Clough's turbulent, 44-day stay at Leeds United. But this is a play of two halves: Clough and his assistant Peter Taylor's reign at Derby takes up at least half of the production's running time.
Almost from the kick-off, it is apparent that there is plenty of love for the charismatic couple who transformed the Rams from a struggling Second Division club to one of the best in Europe.
But this is not just a story about football: it is a tale exploring the relationship between two men who together had the kind of success which they were unable to replicate on their own. That is why you do not have to be a football fan to enjoy The Damned United.
The man facing the almost impossible task of playing Brian Clough is Andrew Lancel. He does not give an impersonation of the man whose mannerisms were a joy for 1970s television impressionists; he concentrates on the complexities of Clough's character and attempts to show what made him tick.
Lancel gives a top-of-the-league performance. He shows us a likeable manager whose success meant he could taunt authority. But on top of that, Lancel reveals that Clough was distraught at the death of his mother, was reluctant to admit that he could not function without Taylor and went behind Taylor's back in accepting a huge pay rise at Derby while his number two remained on a lowly salary.
Tony Bell uses that betrayal as the starting point of his portrayal of Peter Taylor. His is a match-winning performance too, putting up with Clough's controversial comments and antagonistic antics because Taylor realises just how successful Derby County can be.
Rod Dixon's production cleverly brings out the internecine warfare of Clough's sojourn at Leeds United where he took over from the legendary Don Revie who had won the championship in his final season.
It seemed inconceivable that Clough would want to manage his nemesis. In his typical fashion, Clough maintained that Leeds had cheated and used dirty tactics; he would emulate Revie but would "do it better".
John Graham Davies and Tony Turner give excellent support as the directors Clough clashes with in the Leeds boardroom, as does Tom Lorcan as Duncan McKenzie, the player Clough recruits not only for his skill but also as an ally in the dressing room against the rebelling Leeds players.
Signe Beckmann delivers a sparse but effective set, a black box marked out with white lines for a pitch. An ensemble plays other members of the Derby team as well as wheeling out mannequins dressed as both Leeds players and the opposition.
The Clough family wanted nothing to do with The Damned United because they felt the book, later turned into a film, portrayed Brian too harshly. They may not like the stage show, particularly as it has more examples of bad language than Derby County normally musters shots on a Saturday afternoon. But as a piece of theatre it really hits the back of the net.
Reviewer: Steve Orme